Flat Fee Moving LLC Launches Long Distance Movers in Sarasota
September 29, 2021 at 15:30
Flat Fee Moving LLC - Sarasota Moving Company has recently launched a long-distance moving service. Upon the service launch, the company will be able to move its clients out of state. Residents from Sarasota who plan to move from Sarasota can now enjoy the benefit of having another option of long-distance movers in the city.
The moving company has been serving Sarasota, Florida, for some years now and has built a solid reputation among customers. With this, Flat Fee Moving LLC is confident that its interstate moving service will also be well-received.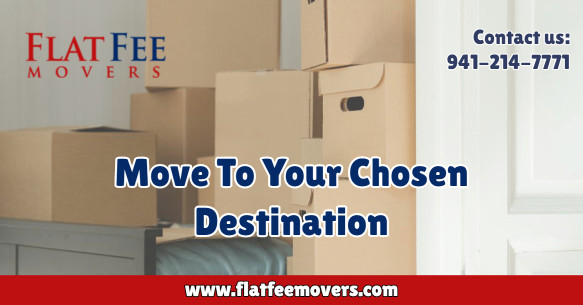 "This gives our clients more options," says Kim, a representative of the company. "We are delighted to be able to serve our existing customers better and attract new ones too, and this is good news all around."
According to online reviews, Flat Fee Moving LLC has the best rates, the most affordable flat-rate pricing for interstate moves, and is also very good at communicating with clients. The launch of this service has widened the options for long-distance movers in the city, making this latest development excellent news for customers who plan to relocate from Sarasota. They are popularly known for serving Lido Shores, Harbor Acres, Ringling Park, Newtown, 17th Street, Oakwood Manor, Bayfront, and City Island.
Long-distance relocations are never easy on anyone, but with this new service available for clients, this moving company hopes to gain greater trust from consumers. The moving company pledges to move everything with utmost care so customers can rest assured that their items are safe during transit. The company lives true to its reputation by ensuring customers receive excellent customer service throughout the relocation.
They are also available by phone or on their website for those who wish to know more. As well as office moves, they make household moves as well. Since launching their business, they have gained a reputation for providing top-notch services. As they add long-distance moving to their service, they hope to enhance this reputation further.
###
For more information about Flat Fee Moving LLC, contact the company here:

Flat Fee Moving LLC
Flat Fee Moving LLC
941-214-7771
info@flatfeemovers.com
4076 Cattlemen Rd, Sarasota, FL 34233