Exterior Detailing Service Available In Phoenix
AZ-based D.I. Auto Care is pleased to bring their exterior detailing services to the attention of Phoenix drivers and car owners. The company specializes in ensuring that every inch of a vehicle's exterior surface both looks and feels as good as the day it was bought brand new, if not better. Today, despite the challenges posed by the need to maintain social distancing, the company has been able to maintain a high standard of service and keep their customers' vehicles in top condition. Learn more here: Exterior Detailing Phoenix.
D.I. Auto Care states, "You do not have to worry if you've had to work from home or restrict how much traveling you do over the past year. Many of our customers had previously been in the habit of dropping their car off for service on their way to other events or obligations, with the expectation that the work would be complete by the time they return. This is still possible for those whose schedules have not changed much, and we assure you that our social distancing and disinfection protocols are more than up to the task of keeping both you and our staff safe."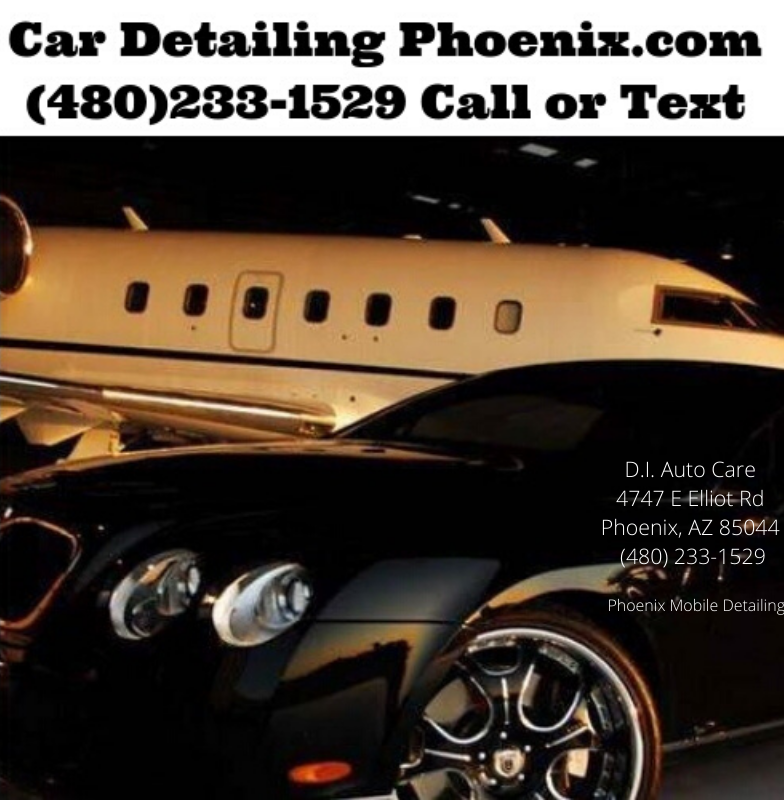 The company adds that there are multiple reasons a car owner may want to have their vehicle's exterior detailed even if they do not drive it much during this health crisis, which is often the case if they now work from home and so on. Cars can still accumulate superficial damage to their exterior while parked, from detritus falling off trees or being blown into it by wind to droppings from birds passing overhead. Some of this dirt and debris can actually cause long term damage to the car's paint and finish if left unattended, and a simple wash at home is not always adequate for the job. Furthermore, those who have owned a vehicle for a long time will be well aware of the fact that improper washing techniques can damage their car's exterior just as easily as other factors. This is one of the reasons that the company advises drivers to seek the help of a professional who offers Phoenix exterior detailing services.
One other massive advantage of an exterior detailing that is carried out to a professional standard is that it primes the car in question for a protective coat or finish (which would otherwise not take as well if the surface it was applied to was not spotless).
"Your car, truck or SUV deserves to look the way it did when it first left the showroom," states D.I. Auto Care, "and our technicians can help ensure that you get to enjoy the full effect of your investment for a long time to come. If you have not utilized an exterior detailing service before, you should know that we can virtually erase the evidence of the thousands of miles your car has traveled, making it appear to be brand new to even the most critical eye. Everyone loves to see an unbroken gleam on their car, and we are fully capable of ensuring this effect is applied to its entire surface, from its chrome, trim and wheels to its tires, glass and more."
Furthermore, those who cannot find the time to drop their car off at the company's premises can just as easily request the use of their mobile detailing service. D.I. Auto Care can transport every tool and product they need to their customer's chosen location in order to execute a thorough exterior detailing on site, whether this happens to be at their home, workplace or other viable location.
Their mobile exterior detailing capabilities, combined with the sheer excellence of their work, have made them a favorite among customers for many years. Dave Crave reports as much in their 5-Star Google review, saying that, "I just had Paul detail my Aston Martin to protect it from the summer heat. My car looks better now than when I bought it. Awesome service!"
https://youtu.be/KDT7bh9wXnQ
Additional details regarding the company's exterior detailing services in Phoenix can be found on their official website. Customers are also welcome to contact the D.I. Auto Care office directly to follow up on any further inquiries.
###
For more information about D.I. Auto Care , contact the company here:

D.I. Auto Care
Paul
4802331529
paul@cardetailingphoenix.com
D.I. Auto Care
4747 E Elliot Rd
Phoenix, AZ 85044
Phone: (480) 233-1529