EMS Offers Mobile Payment Processing Solution Through EMSMobile
November 12, 2021 at 16:51
Electronic Merchant Systems (EMS), a company based in Cleveland, Ohio, is happy to announce that they are offering a mobile payment processing solution through a device known as EMSMobile. This is a mobile device that is compatible with Android and iOS devices and has a card reader that connects to the user's mobile device via Bluetooth. With EMSMobile, business owners are capable of accepting debit and credit cards when receiving payment from customers while on the go.
With the EMSMobile device, the business user can: dip, tap, or swipe credit cards or debit cards; create itemized or simple transactions; accept tips and manage cash payments; monitor and control inventory; and allow several users at the same time.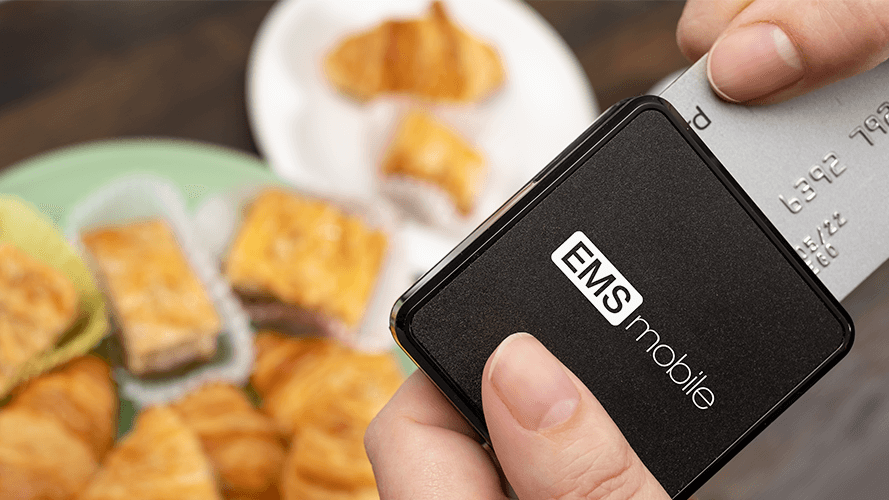 Bill Felberg, VP of Sales at Electronic Merchant Systems, explains, "EMSMobile is supported by our Virtual Terminal technology, which gives you access to even more advanced features. With this, it is possible to enhance the customer experience and streamline business operations with: custom email invoicing; secure vault storage of customer card info; and allow the setup of an automatic recurring billing schedule. Those who are not sure if they really need mobile processing for their business can request for a consultation."
EMS clients are provided with 24/7 customer care at any day of the week and throughout the year. Their Customer Support team made up of dedicated and professional staff are ready to answer any questions and provide guidance to customers. They can be accessed through live chat, email, or by phone. That they provide excellent customer service is evidenced by their more than 975 reviews on Google with an overall rating of 4.7 out of 5 stars.
For instance, Brita L. gave them a five star rating and said, "Tech support has always been available and takes care of a problem in one call. Had the system for many years now and only called for help 4 to 5 times. Great system and support." In another five star review, Tracy P. said, "My local representative has always been extremely helpful. A few days ago I had an issue with my equipment and he referred me to the technical EMS support team. The technical support staff were equally helpful and resolved the issue within minutes! Great experience."
EMS offers payment processing solutions, Point of Sale (POS) solutions, and several additional services. Payment processing solutions from EMS include mobile processing and web commerce solutions. With their mobile processing solution, users can convert their mobile phone or tablet into a complete POS system. With their web commerce solutions, customers would be able to shop, place orders, or make secure online payments. EMS POS solutions provide functionality and features that can greatly enhance the operations of restaurant and retail businesses. These include MaxxPay, Total Touch POS, and POS terminals. They also offer a Percent Surcharge Program that automatically applies a surcharge to card transactions; BizFunds, which are available to business owners with no interest, fixed payments or hidden fees; and Gift and Loyalty Programs.
Launched in 1988, Electronic Merchant Systems has grown at a rapid rate through the years to become a leader in in payment processing services. As such, they have been providing assistance to businesses in the processing and securing of the different kinds of electronic payment processes, including all credit cards, major debit cards, stored-value cards, EBT, and electronic check services. They offer 24/7 customer support and currently, they have already helped tens of thousands of start-up, retail, and Internet business enterprises in various locations in the United States. Currently, about 95 percent of EMS customers have experienced substantial savings with a rate review; more than 100 US cities have an EMS presence; EMS has been operating as a top-rated payments provider for more than 30 years; and EMS has 11 regional sales offices all over the United States.
Those who would like to know more about EMS' mobile payment acceptance solutions can visit the Electronic Merchant Systems website, or contact them through the telephone or via email.
###
For more information about Electronic Merchant Systems, contact the company here:

Electronic Merchant Systems
(800) 726-2117
info@emscorporate.com
250 W Huron Rd #400
Cleveland, OH 44113