Electronic Merchant Systems Offers the Best Georgia Credit Card Processing Services
October 26, 2021 at 14:42
Electronic Merchant Systems (EMS), a company based in Cleveland, Ohio, is pleased to announce that they are capable of providing the best Georgia payment and credit card processing. The ultimate goal of EMS is to help businesses raise their cash flow and streamline their operations. They offer intuitive POS Terminals that can accept all major credit cards including Discover, Visa, MasterCard, and American Express, and stored credit cards, recurring billing with EMS' Virtual Terminal, and mobile acceptance with EMSMobile. EMS also offers for the restaurant industry, Total Touch, which has an easy-to-use interface, open table management, and online and mobile ordering options.
Meanwhile, the fact that they offer the best credit card and payment processing services is supported by their more than 975 customer reviews on Google where they have an overall rating of 4.7 stars out of 5. For instance, Wade S. gave them a five star rating and said, "Excellent service and great staff. Especially Cassie Heir. Thank you Cassie so much for your help in making our business better."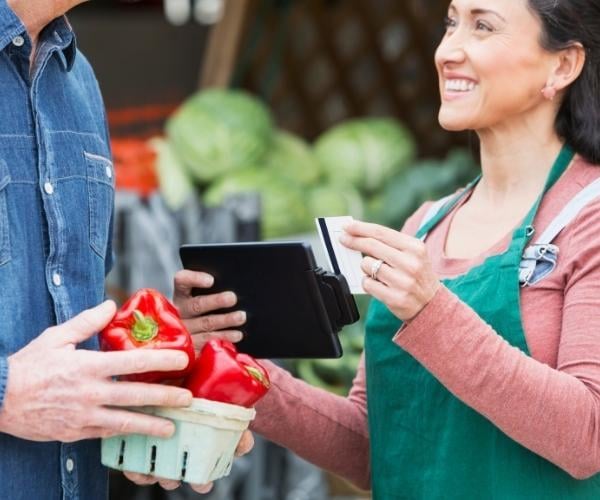 Bill Felberg, VP of Sales at Electronic Merchant Systems, responded by saying, "We're truly proud and happy to have received another five star customer review. We would like to express our gratitude towards Wade for such kind words and for taking the time to leave us a review, especially a highly positive one at that. Rest assured that we will continue to find ways to enhance our services."
EMS provides point of sale (POS) solutions for retail stores, restaurants, and more. One of these solutions is MaxxPay®, which is a cloud-based POS system that is able to seamlessly connect a whole retail store with its customers. It provides high quality, lifetime data storage, automatic free software updates, and much more. There are several alternatives available, such as: inventory management; employee permissions and timekeeping; transaction reporting; state-of-the-art hardware; and EMV and NFC technology.
Meanwhile, the EMS Virtual Terminal offers a simple but robust processing solution that can be accessed through any computer or mobile device. With this system, businesses can process Virtual Terminal payments from customers fast and securely, whether on the go, online, or in-person. With this system, EMS can help businesses in managing everything in a single place, easily and securely online, while requiring not much time, effort and money.
The Virtual Merchant is a hosted payment solution that enables a business to process payment transactions in every kind of payment environment, such as mobile, back office mail/telephone order (MO/TO), in-store, and e-commerce. The EMS Virtual Credit Card Terminal can process all payment types, from credit and debit cards to gift and electronic cards.
For mobile solutions, EMS offers EMSmobile, which is a mobile payment acceptance solution for businesses that need to get paid on the go. It is compatible with both Android and iOS. It makes use of a portable card reader that can be connected to a mobile device through Bluetooth. EMSmobile allows businesses to: accept tips and manage cash payments; swipe, dip or tap credit cards; create a simple or itemized or transaction; permit several users at the same time; and monitor and control inventory.
For the dining industry, EMS offers Total Touch®, which is a simple and yet powerful POS solution exclusively for restaurants. It can be used for all types of restaurants and bars, from fine dining rooms to sports clubs, to quick-service pizzerias, and more. It has intuitive features, such as: open table management; online and mobile ordering; employee scheduling and timekeeping; tab management; and cloud-based reporting.
EMS also provides countertop POS terminals that have all of the processing features that companies need, without crowding the counter. Every terminal is NFC-enabled and EMV-certified for better security of chip card acceptance and the ability to accept mobile wallet payments, including Google Pay and Apple Pay.
After having been founded in 1988, Electronic Merchant Systems has evolved into a leader in in payment processing services. They can offer the help businesses in the processing and safeguarding of different kinds of electronic payment transactions, such as all major debit cards, stored-value cards, credit cards, EBT, and electronic check services. They offer 24/7 service and as of today, they have already rendered their services to tens of thousands of retail, Internet, and start-up businesses in various places in the US.
People who would like to know more about the services offered by Electronic Merchant Systems in Georgia can visit their website at https://www.emscorporate.com/credit-card-processing/ga, or contact them through the telephone or via email.
###
For more information about Electronic Merchant Systems, contact the company here:

Electronic Merchant Systems
(800) 726-2117
info@emscorporate.com
250 W Huron Rd #400
Cleveland, OH 44113