Electronic Merchant Systems Offers Home Repair Services Payment Processing
Electronic Merchant Systems, a company based in Cleveland, Ohio, has announced that they are offering home repair services payment processing. As such, they provide home repair services providers many opportunities to avoid pain points, such as not being able to store credit cards, not being able to accept payments on the job, and not being able to accept credit cards in general. With the company's EMSMobile, a home repair services provider would be able to store credit cards safely for recurring billing, send personalized email invoices, and get paid fast.
Merrell Sheehan, VP for Product Development at Electronic Merchant Systems, says, "EMSmobile allows you to accept credit or debit card payments on the spot, so you won't have to worry about late payments, trips to the bank, or waiting for checks to clear ever again. Simply download the software and connect the card reader to your existing mobile phone or tablet and start accepting payments. EMSmobile is compatible with iOS and Android devices and offers card readers that connect to your device via Bluetooth or through the audio jack."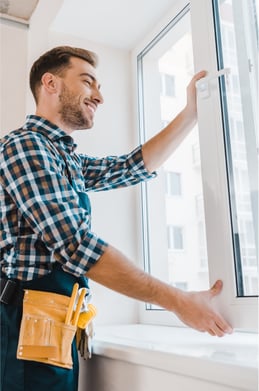 EMSMobile also allows the service provider to dip, tap or swipe credit cards; accept tips; create itemized or simple transactions; or allow several users at the same time. For home repair service providers who usually don't see the homeowner during their visit, EMSMobile has an online option. This is a payment gateway that is provided with a virtual terminal. This will allow the service provider to: send personalized and personal invoices through email; store customer card information in a secure vault for future jobs; and establish a recurring billing schedule for bigger projects.
Electronic Merchant Systems is in the business of offering high quality and secure credit card processing solutions that can be used by businesses who are on the go. Businesses can choose a particular online or mobile payment solution and allow their clients to pay in whatever method they want to pay.
Meanwhile, aside from payment processing, Electronic Merchant Systems also offers other services, such as a surcharge program, cryptocurrency processing, and BizFunds. With the EMS Surcharge Program, it is possible to increase profits. This surcharge program allows the business to offset the processing fees spent for each credit card transaction. This program businesses can require customers who pay with a credit card to also cover the processing fees.
Electronic Merchant Systems also offers cryptocurrency processing, which has an unlimited potential for growth and provides a new approach to receiving payment. Cryptocurrency is a virtual or digital currency that can used as a form of payment. Currently, there are almost 1,600 different cryptocurrencies, with the top three being Bitcoin, Ethereum, and Litecoin. These virtual currencies were developed to allow people to exchange money without the need for a third party, such as a credit card company. Those who use cryptocurrency get the benefit of now having to pay interest rates and fees charged by banks and they don't have to deal with account freezing or inflation. With the EMS cryptocurrency processing, customers of the business will be able to pay using cryptocurrency but EMS will provide the business with cash directly to their bank account, within two business days.
Another service provided by Electronic Merchant Systems is the BizFunds™ Cash Advance Program. This program can help businesses get the funding that they require without having to apply for the conventional business financing or a grant. EMS provides the funds through a cash advance by buying a predetermined about of the business' future Visa®/ Mastercard®/ Discover®/ American Express® sales volume. The business will then pay EMS a stipulated percentage of the credit card sales every day until the total amount of the cash advance had been repaid in full. There will be not hidden fees, monthly fixed payments, nor interest.
Home repair services providers who are interested in the EMSMobile payment processing system and other services may want to check out the Electronic Merchant Systems website, or contact them on the telephone, or through email.
###
For more information about Electronic Merchant Systems, contact the company here:

Electronic Merchant Systems
Merrell Sheehan
(800) 726-2117
info@emscorporate.com
250 W Huron Rd #400
Cleveland, OH 44113