Eastern Shore Dumpster Rentals Is Offering Dumpster Rentals In Mobile AL
December 11, 2020 at 21:33
Eastern Shore Dumpster Rentals, a dumpster rental company in Mobile, AL, is offering a wide range of dumpster rental services. They offer residential dumpster rentals, construction dumpster rentals, and roofing dumpster rentals. They offer 10-yard, 15-yard, and 20-yard dumpster rentals.
The company's residential dumpster rentals are great for residential projects like cleanouts, landscaping jobs, and small renovations. The company claims that its roll-off dumpsters are the best way to streamline the junk removal and to avoid wasting time cleaning up a mess. Its construction dumpster rentals are the ideal waste management tool for construction site cleanup. Whether the customer is planning a renovation, demolition, or any other construction-related project, the heavy-duty bins can handle all of their toughest construction waste. The company's roofing dumpster rentals make roofing projects much easier and efficient. Having a reliable roofing dumpster rental in place makes it easier to catch all the waste and debris and avoids a mess all over the ground. The company claims its roofing dumpsters are perfect for residential and commercial roofing projects. They accept all types of roofing materials.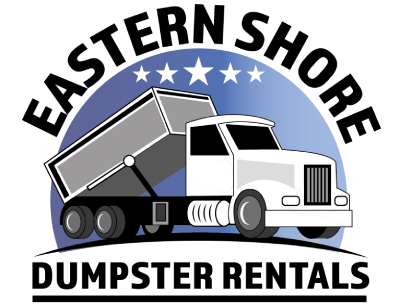 The business's website makes it easy to book a dumpster thanks to its secure online booking system. Customers can reserve a roll-off dumpster rental anytime they want from any device. First, the customer has to choose the dumpster size they need and click to add to cart. Second, the customer must choose their desired delivery date from the calendar. Third, the customer must enter their contact, delivery, and payment information. Next, the company will process the customer's payment and they'll receive an email confirmation. Finally, the company's team will be in touch as the delivery date draws nearer to schedule a convenient delivery window that works for the customer's schedule.
Easter Shore Dumpster Rentals says that its prices vary depending on the size of the container its customers choose and the delivery location. The company's dumpster rental prices range from $300-$350 and include delivery within a predetermined delivery area which includes Daphne, Fairhope, and more. For deliveries outside of those areas, the company may add a delivery fee. The company asks customers to get in touch for more details and for an accurate quote.
The company's 10-Yard dumpster rental is a great option for those looking for a small dumpster rental. This container can hold up to one ton of material at once and is ideal for all kinds of small-scale jobs like residential cleanouts and small renovations. For projects that require a little more space, its 15-yard dumpster rental gives customers plenty of room to clean up after their fencing jobs, flooring projects, landscaping jobs, and larger cleanout projects. Its 20-yard dumpster rental is suited for commercial projects, home renovations, demolitions, and other large-scale projects. The heavy-duty 20-yard bin is durable enough to handle even the bulkiest junk and waste.
The company says the customer does not have to present on location to receive the dumpster. The company can deliver the dumpster without the customer being there to receive it if they have already signed their contract digitally and provided the company with clear, accurate delivery details. The company just asks that customers double-check their delivery information to ensure its accuracy if they won't be there to receive it in person. Homeowners who are concerned that the dumpsters won't fit in their driveway can rest assured as the company can deliver its dumpster to almost any residential driveway as long as it isn't extremely sloped. Its small dumpster rental is the most popular choice for homeowners and it measures 14 feet long and 8 feet wide.
Chris Thompson, a spokesperson for the company says "With affordable dumpster rental prices, on-time deliveries, and friendly customer service, it's no secret why we're the go-to choice for Mobile AL dumpster rentals. We're a local company that is dedicated to serving our community with reliable dumpster rentals that eliminate the stress and hassle associated with getting rid of unwanted junk. We welcome you to book your dumpster rental in Mobile AL online through our secure reservation system or give us a call at (251) 509-6035 and speak to one of our professional associates for more information."
https://www.youtube.com/watch?v=A4DFHqLbUOw
Customers can read more about the company's services at https://www.easternshoredumpsterrentals.com/dumpster-rental-mobile/.
###
For more information about Eastern Shore Dumpster Rentals, contact the company here:

Eastern Shore Dumpster Rentals
Chris Thompson
(251) 509-6035
info@esdump.com
9671 Milton Jones Rd Suite D, Daphne, AL 36526