Eastern Shore Dumpster Rental In Fairhope, AL Now Open
October 14, 2020 at 00:13
Alabama-based Eastern Shore Dumpster Rentals is proud to announce the opening of their new facility in Fairhope. Out of this new location, they will be providing several sizes of roll-off dumpsters to both residential and commercial customers in Fairhope and the surrounding Eastern Shore areas. The company offers same-day service a large majority of the time, and they also offer the convenience of online booking. More on the unique features that this new dumpster rental service offers can be viewed here: https://www.easternshoredumpsterrentals.com/dumpster-rental-fairhope-al/.
Chris Thompson of Eastern Shore Dumpster Rentals says, "The Eastern Shore Area of Alabama is a part of the state that we could not be prouder to provide our quality dumpster rental services to. We are a progressive company that also takes great pride in having dumpster rental services that are convenient and easy to put into motion. All a customer has to do is call us, text us or order the dumpster size that they need online and then send us a quick message when it's full and needs to be picked back up. We really do make the process that simple. We also make sure that we treat our customers the right way when working for them. Our company does these things because we realize that every home and business owner on the Eastern Shore will need dumpster service at some point, and when they do, we want to be the company that they turn to for help."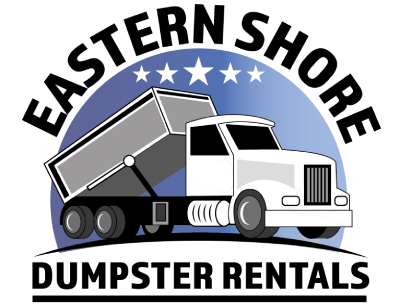 Thompson says that they also fully realize that dumpster rental is not a one-size-fits-all service which suits all client needs and situations. This is due to residential and commercial customers having different amounts of rubbish and other materials that need to be hauled away, and the company recognises that no customer wants to pay for an oversized dumpster that they will not even fill halfway. It's for this reason that they have three different size dumpsters available for rent. This includes 10-yard dumpsters which are 14'x 8'x4', 15-yard dumpsters which are 14'x 8'x5', and 20-yard dumpsters (the largest size) which measure 14'x 8'x6'. Thompson clarifies that even if someone orders a dumpster that does not fit all of their trash, it is not a problem to provide the client with another properly sized one right away to finish the task at hand.
According to the company spokesperson, the company will also provide rental dumpsters for a variety of different reasons. This may be a homeowner who is spring cleaning and needs to clear out old belongings or a basement storage area, a roofing contractor doing a major project that includes a roof tear-off or a custom home builder that needs renovation and a thorough cleaning before a final walk-through inspection. The company also provides dumpsters that can be used to haul away yard waste, scrap metal and other forms of demolition debris. A complete list of items and materials that cannot be disposed of in their dumpsters is available on the company website. Learn more here: Dumpster Rental In Daphne Alabama.
The company is also pleased to acknowledge that they are the first in the Eastern Shore area to have online booking using 'Dumpster Rental Systems.' They will continue to do whatever is necessary to be the most thorough and convenient dumpster rental service in their part of Alabama.
The company states that their service area includes Daphne, Fairhope, Spanish Fort, Foley, Mobile, Robertsdale, Loxley, Silverhill, Bay Minette, Stapleton, Gulf Shore, Orange Beach, and many areas in between. Those who need dumpsters further out than these locations are still encouraged to call them and enquire about their dumpster rental services. For a small extra fee, the company will still attempt to accommodate outlying customers with the type and size of dumpster that will meet their needs.
https://www.youtube.com/watch?v=mqG9D-2qZ1Y
All company facilities are open Monday through Friday from 9:00 am - 5:00 pm, and they can be reached by phone, email or by filling out the form on the 'Contact Us' page of their website. Interested parties may find additional information on their services by visiting the Eastern Shore Dumpster Rentals Facebook page as well.
###
For more information about Eastern Shore Dumpster Rentals, contact the company here:

Eastern Shore Dumpster Rentals
Chris Thompson
(251) 509-6035
info@esdump.com
9671 Milton Jones Rd Suite D, Daphne, AL 36526