David Hochberg Helps Veterans Dive Into Chicago Real Estate
September 09, 2021 at 21:48
Northbrook, Illinois based David Hochberg is placing his services at the disposal of veterans who want to understand and take advantage of the Chicago real estate market. He looks forward to helping clients discover real estate opportunities as well as pursue the right financial assistance programs for their circumstances. Read more about Hochberg and his work in the community at the following link: https://56david.com.
As many who have gone looking for a new home are aware, the real estate market can be incredibly tough to navigate, especially without the help of an experienced agent who is committed to ensuring that their client gets the best deal possible. Even before a transaction takes place, there are many factors that have to be considered, including the house's location, its age and even the future prospects of its surrounding neighborhoods.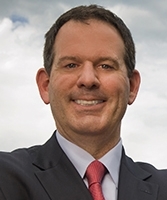 The market is also notable for the fact that it can fluctuate a great deal as well as expand and grow in unexpected ways. As a result, certain practices that may have been applicable only five years ago may not be suitable for today's market. This has the unfortunate effect of ensuring that homeowners who have previously gained some experience in buying a house may not be able to put that experience to use again as effectively. Fortunately, this does not mean that they are alone, given that experts who are actively engaged with real estate on a regular basis can still track the market's movements well enough to identify which options are actually best suited for their clients. Learn more about one such expert at the following link: https://www.facebook.com/david.hochberg.735.
David Hochberg, in his capacity as Vice President of Lending at Homeside Financial, is proud to commit his expertise to the task of helping the country's veterans find housing that suits their needs. He also understands that current homeowners from various backgrounds may be looking for new opportunities that will allow their families to flourish, and there is a sizable overlap between these two groups. As such, he encourages everyone in his community to reach out if they are looking for great real estate deals in Northbrook, Illinois and the surrounding areas, including Chicago. He believes that his unique expertise would be best utilized helping veterans and current homeowners who are looking to refinance their home for cash or better rates.
Hochberg cautions his community against pursuing any of the first options they find on the market, especially if they do not have an expert by their side. He explains that there is always a wide variety of paths that can be taken, but this does not mean that every path will lead to a satisfactory outcome. It takes a practiced eye to identify which roads lead to a promising conclusion and which should be avoided altogether, and this is part of the service that Hochberg offers. Additionally, his experience with clients from various backgrounds means that he is always able to understand what each individual member and family in his community needs, no matter how unique.
"Buying a house can be an intimidating and overwhelming process no matter how familiar you are with the intricacies of the real estate market," observes Hochberg. "However, you don't have to do it alone. I am always ready to hear you out and understand what you are looking for, whether you are a first time homebuyer or are looking to refinance your current home. I can also help if you are looking for a VA mortgage lender. The possibilities are endless. All you need to do is get in touch with me today and explain what you want. My team and I will handle the rest."
Illinois residents who are looking for a professional, reputable mortgage specialist are welcome to contact David Hochberg to get started. Hochberg is always ready to commit all of his considerable resources to people in need, and his commitment to his community ensures that he pursues nothing less than the best outcome possible for every client. Those interested may connect with Hochberg through his social media platforms to stay up to date with his latest announcements. See more here: https://www.instagram.com/teamhochberg.
###
For more information about David Hochberg, contact the company here:

David Hochberg
David Hochberg
(855) 563-2843
dhochberg@gohomeside.com
3100 Dundee Rd Suite 906
Northbrook, Illinois 60062