D.I. Auto Care Provides Mobile Auto Glass and Windshield Replacement in the Phoenix Area
January 20, 2021 at 23:10
D.I. Auto Care, a company based in Phoenix, Arizona, has announced that they are providing auto glass and mobile windshield replacement in the Phoenix area. In addition, they are also offering windshield repair, such as windshield rock chip repair, for those situations when the integrity of the auto glass can still be restored by fixing it. What is important is that defects on the windshield need to addressed to prevent visibility problems, particularly when driving at night or during the day when going in the direction of the sun.
They want to advise car owners not to ignore defects of the auto glass windshield, especially those that impede vision because these can possibly cause an accident. Or if the defect is too severe, it may lead to further cracks in the auto glass that may ultimately result in the glass crumbling and fragmenting totally.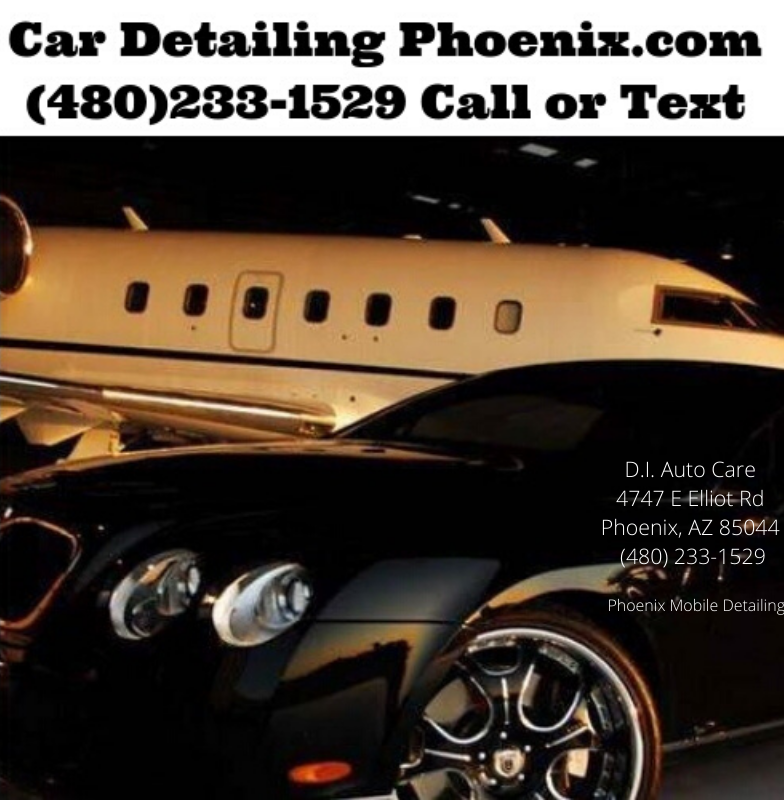 D.I. Auto Care provides windshield replacement or repair in the Phoenix, Ahwatukee, and Scottsdale area that can be covered by all insurance companies. It is designed to get rid of any blemishes on the auto glass, such as pitting, cracks, and scrapes. Some car owners may ignore such defects of the auto glass but this is not advisable. In fact, car owners may be able to prevent a more costly windshield replacement that may be needed in the future if the cracks worsen and increase, eventually resulting into the total destruction of the auto glass that may even occur at an inopportune time, causing injuries to people.
They can also offer auto glass replacement when the defects or damage are too serious to remedied by a simple repair. This will require the complete removal of the auto glass windshield, including the gasket, molding, old urethane, and trim pieces. This has to be done by a professional windshield technician to make sure that the windshield is back to the original safety level as provided by the manufacturer.
The experts at D.I. Auto Care have the proper tools and equipment and tools to ensure that the replacement is performed correctly and successfully. For example, they have the proper urethane glue gun that they use to properly apply the urethane glue sealant at the right temperature to ensure the windshield will be able to comply with the OEM standards. A typical windshield replacement will cost between $100 to $400, including labor with the average cost ranging between $210 to $230.
The windshield rock repair should also be done by a professional. Car owners may be tempted to simply use DIY windshield repair kits that can be easily bought at certain stores. This may be a good idea if they have the experience and the skills to do the job properly. If not, it may be advisable for car owners to allow a professional to do the repair. To perform the repair, resin is injected into the rock chip and this serves to seal the outer layer of the auto glass windshield. If properly done, this will restore the auto glass integrity and its strength. The result would be a smooth glass surface with no visible cracks.
People who have used the services of D.I. Auto Care have mostly positive things to say about them. For example, Haylee J. gave them five stars and said, "Really quick and great service I would recommend and go back to him again when needed. My main concern was to get rid of the nasty smell in my car and Paul was able to do so!" In another five-star review, Susi B. said, "They arrived on time. Replaced and re-calibrated my windshield to factory specs. Awesome service. Will use again." Currently, D.I. Auto Care has an overall rating of 4.8 stars out of five on Google Maps.
https://youtu.be/KDT7bh9wXnQ
When requiring repair or replacement of mobile auto glass Phoenix residents may want to visit the D.I. Auto Care website, or contact them on the telephone or via email. They are open every day, from Monday to Sunday, from 5:00 am to 10:00 pm.
###
For more information about D.I. Auto Care , contact the company here:

D.I. Auto Care
Paul
4802331529
paul@cardetailingphoenix.com
D.I. Auto Care
4747 E Elliot Rd
Phoenix, AZ 85044
Phone: (480) 233-1529