D.I. Auto Care Now Offering Advanced Ceramic Spray Coating Exterior Car Detailing Services
January 30, 2021 at 22:50
D.I. Auto care is a company that is well-known for the wide variety of auto interior and exterior detailing services that they provide to those in the Phoenix area. One of the newest services that they are now offering is ceramic spray coating treatments. This is a revolutionary car exterior beautification and protective coating that goes above and beyond what ordinary vehicle waxing can do. The company is touting this latest car treatment as a safe and effective means of better preserving the exterior paint finish on any automobile.
Paul, the company's owner and spokesperson, says, "One of the aspects of our company that our customers can always count on is us being as progressive as possible when it comes to the different types of car interior and exterior detailing services that we offer. That means taking a serious look at new developments in exterior car care that come into the auto marketplace. A good example of that is that we have now become experts at applying car ceramic spray coating treatments. We will continue to look for new car protection and beautification services such as this that will help keep our detailing customers' cars looking showroom new."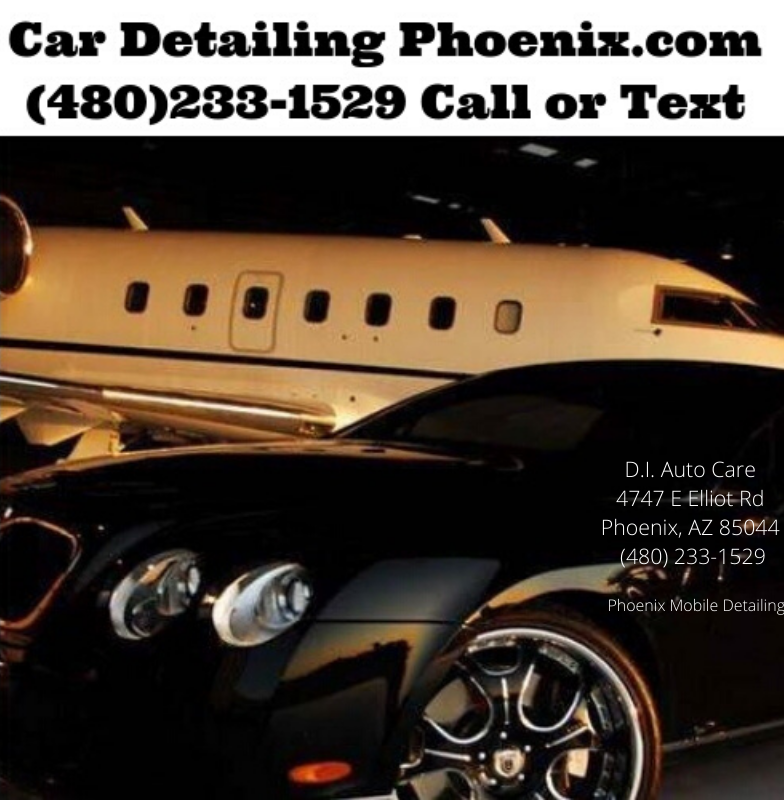 The company owner went on to say he loves ceramic spray coating because it's like vehicle wax on steroids. He cautioned that while ceramic spray coating does not provide armor-like protection to a vehicle, it does add a small layer of protection over a car's clearcoat. So if something like a small rock is thrown up and glances off the body of someone's car it scratches the ceramic coating instead of the clear coat. Any light scratches that show up in the ceramic spray coating can be easily buffed out or will get filled in when the next coat of it is applied. All of this with a finished look that is just as good or better than a fine hand waxing and buffing job. He also mentioned that the benefits do not stop there either. Spray ceramic coating also makes it tougher for dirt and road grime to stick to a vehicle's body so it looks better for a longer time. It's also a long-lasting coating so it does not have to be applied as often. He says that given its durability along with its ability to protect a vehicle's delicate finish from the sun's harmful rays, oxidation, pollution, and bird droppings; ceramic spray coating also becomes a very cost-effective car care solution.
The company owner stated that those who do not choose to go with a ceramic spray treatment can still benefit from the company's car waxing Phoenix or other exterior auto detailing services. They also offer complete car interior detailing services which include carpet shampooing and deodorizing. He says that their vehicle window tinting services have also become very popular. This service includes both new window tinting applications and old window tinting removal. All of their car detailing services have also been very favorably reviewed by those that have experienced them. Dave Crave stated, "I just had Paul detail my Aston Martin to protect it from the summer heat. My car looks better now than when I bought it. Awesome Service!! John Kais wrote, "I was selling my car so I needed to get it detailed to get the most money out of it. I found Paul online and he had great reviews so I gave him a call. He arrived on time and the car looked better than brand new, I posted the car with pictures on CL and the car was gone by that afternoon. Truly Amazing Work, thanks Paul Great Job." These 5-star reviews can be seen on the company's Google Maps Business Listing along with many other glowing reviews on D.I. Auto Care's services.
https://youtu.be/KDT7bh9wXnQ
Those who would like more information on D.I. Auto Care's ceramic spray coating or other exterior car detailing services can call or email them and making an appointment with them can be done through simple point and click options on their website. They offer all of their car detailing services to those in Glendale, Mesa, Tempe, and other Phoenix area locations too.
###
For more information about D.I. Auto Care , contact the company here:

D.I. Auto Care
Paul
4802331529
paul@cardetailingphoenix.com
D.I. Auto Care
4747 E Elliot Rd
Phoenix, AZ 85044
Phone: (480) 233-1529