D.I. Auto Care is Providing Car Smoke Odor Eliminator Services in Phoenix, AZ
September 21, 2021 at 15:00
D.I. Auto Care, a mobile car detailing service in Phoenix, is helping smokers get the smoke smell removed from their cars. The auto detailing shop's car smoke odor eliminator techniques are also useful for second-hand car owners who want to remove any foul smells from their vehicle.
14% of US adults are classified as cigarette smokers. Anyone who has owned a preowned vehicle previously owned by a smoker or has been in a vehicle where the driver or riders were active smokers will have noticed that the car retains the smell of the cigarette smoke long after the smoker has left. This is because smoking odors are made of fine residue that infiltrates the fabric and fibers. The smoke and residue get cycled through the car's heating and air conditioning ventilation system leading to them getting blocked or contaminated. The smell is hard to remove and every time that the car's heating or air conditioning is turned on again, the occupants are greeted with the same peculiar smell that has made its home in the car's air intake and outtake passages.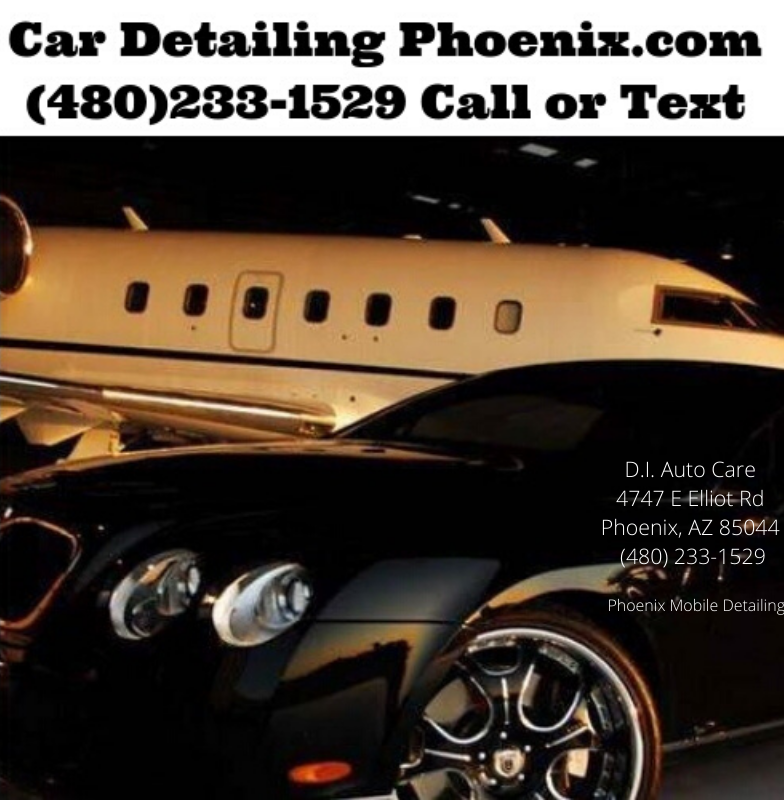 D.I. Auto Care's Ozone & Enzyme treatment is capable of removing smoke odor, car odor, pet odor, mold, mycotoxins (fungus), and many other organic property pollutants. It is the best way to remove smoke smell and other foul-smelling odors from a car. However, it is hazardous to use and hence should only be used as a last resort and should be performed by a professional.
The cigarette smoke odor eliminator treatment has a three-step process. The first step is complete interior detailing. This is important because it removes the source of odors from the vehicle. During this first step, the A/C and vents are cleaned and sanitized. The seats, carpet, and headliner are also thoroughly steamed. This rigorous step of interior detailing removes the residue that has lodged itself in the car's fibrous surfaces. The second step is an enzyme treatment to pre-treat the vehicle. This preps the car to be treated using the ozone sterilizer. Finally, the third step is the ozone treatment with a specially designed ozone machine.
The first two steps are crucial as without them, performing ozone treatment is ineffective. Without interior detailing, the residue that is stuck to the car's seats will just recirculate in the ventilation system when the car is turned on again. D.I. Auto Care warns readers that a lot of companies will offer ozone treatment without cleaning the car first. The company tells its customers to steer clear of car detailing shops that propose an ozone treatment without detailing the car as it just ends up being a money-making scheme for unscrupulous shops.
D.I. Auto Care also educates customers about the dangers of ozone(O3) as high concentrations of it can be harmful to both humans and pets. It is designed to oxidize molecules of odor, bacteria, viruses, and molds and sterilize the car's AC system as well. As it is of a toxic nature, it can have a corrosive reaction with healthy body tissue. However, ozone does slowly revert back to oxygen when given time. That is why the car detailing shop recommends that car owners should open doors or windows to allow ventilation for at least 30 minutes after it has been given the ozone treatment.
A spokesperson for the car detailing shop talks about its services by saying, "We are the premier destination for car detailing in Phoenix, Arizona and we offer the best smoke eliminator services. When you come to us, you are getting the best possible odor removal treatment for your time and money. We are not like the other car detailing shops that will take you for a ride by doing the bare minimum ozone treatment without addressing the root cause of the foul odor. We won't take half measures and we will ensure that your car is given the entire interior detailing routine starting with removing the source of odor from the fabrics in the vehicle followed with enzyme and ozone treatment. You can rest assured that once you bring in your car to our shop, you are going to get back that fresh new car smell as if it has just been driven off the showroom. So call us today at +1 (480) 233-1529 and experience the D.I. Auto Care difference."
###
For more information about D.I. Auto Care, contact the company here:

D.I. Auto Care
Paul
(480)233-1529
pkbagorio1@gmail.com
D.I. Auto Care
4747 E Elliot Rd,
Phoenix, AZ 85044
(480)233-1529