D.I. Auto Care Can Get Rid of Tobacco Smell in Cars and Homes in Phoenix Arizona
D.I. Auto Care is happy to announce that they can get rid of tobacco smell in cars and in homes in the Phoenix metropolitan area. Tobacco and cigarette smoke can leave pungent odors in the car or in the home that can be irritating to some people. The smoke removal professionals from the company will utilize chemicals such as ozone and chlorine dioxide to eradicate the unpleasant odors. In the home, carpets can also retain the smell of tobacco and cigarette smoke. And it would require more than just washing the carpet to get rid of the odor. The professionals from D.I. Auto Care can also help get rid of those unpleasant odors in the home.
Paul, the owner of D.I. Auto Care, explains, "Odors caused from cigars, cigarettes, other substances, and fire leave smoke residue that infiltrates fabrics and fibers. Your heating and air conditioning ventilation system and air intake manifold may also be blocked or contaminated. We can decontaminate and sanitize your air filtration so your vehicle smells fresh and clean. With ozone and enzyme treatment, we are able to remove and kill smoke odor, car odor, pet odor, mold, and many other organic property pollutants."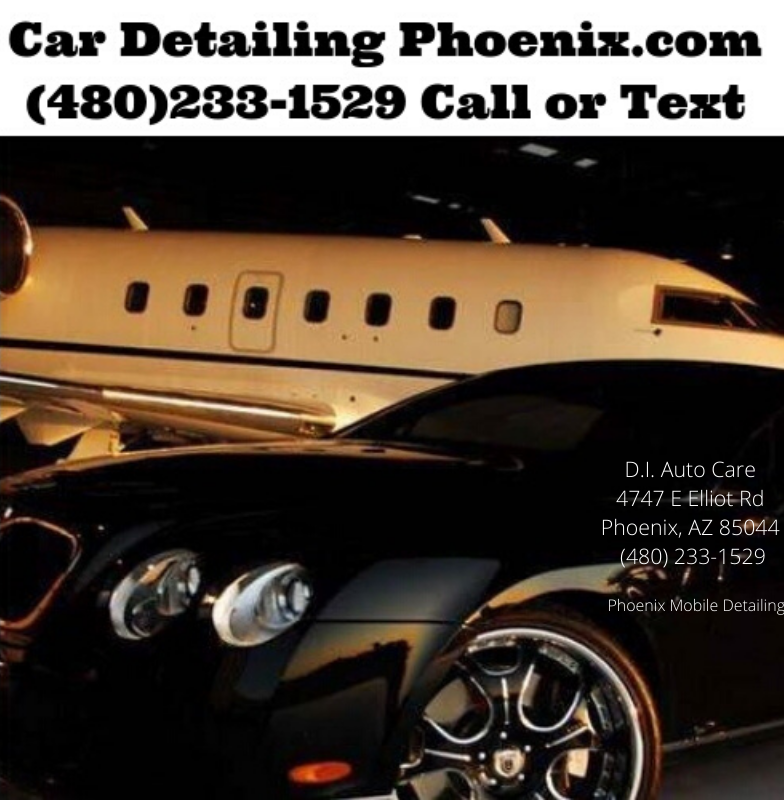 The odor removal professionals from D.I. Auto Care use the ozone machine to oxidize the organic contaminants in the home or in the car and get rid of odors. They have noted that ozone treatment is the best way to eliminate foul odors, such as tobacco smell. However, such a treatment should only be performed by a professional because it could be risky if it is not done correctly. Just like with chlorination, the proper concentrations and contact time need to be ensured.
When car owners need a smoke eliminator for car, the odor removal specialists will perform a treatment process that is composed of three steps. First of all, they will perform a comprehensive interior detailing for the car. This step is required in order to eliminate the source of the foul odor. It includes interior steaming of the headliner, carpet, and seats, and and also the cleaning and sanitizing of the vents of the air conditioning. It is important to note that some service providers will simply perform ozone treatment. The second step would be to perform enzyme treatment as a way to pre-treat the car by breaking down certain organic compounds. And finally, they will perform the ozone treatment by using an ozone machine.
Ozone treatment is effective in getting rid of bad odors because it acts as a powerful sterilizer. The ozone causes oxidation reactions when it meets viruses, molds, bacteria, and organic odors resulting in the destruction of both parties, where ozone becomes regular oxygen molecules. This is important because high concentrations of ozone can have negative health effects of pets and people. This means that ozone will not last long in the air because after reacting with the organic compounds it becomes ordinary oxygen.
However, it is vital to remember that ozone can negatively affect indoor plants and can cause damage to certain materials, such as fabrics, electrical wire coatings, rubber, and artwork with susceptible pigments and dyes. It is also important to note that some polymer groups may be oxidized by ozone, which means some plastics may turn yellow.
D.I. Auto Care is a company that also provides mobile car detailing in Phoenix and surrounding areas. They are focused on the detailing of cars, trucks, motor coaches, boats, RVs, high-performance cars, and planes. Paul has over 34 years of experience in detailing cars. As such, the company has achieved a five-star rating on Google and Yelp. They also provide auto detailing, ceramic paint protection, window tinting, tint removal, and car glass windshield repair and replacement.
Those who require more information about how to remove smoke odors and other unpleasant smells in the home or car can visit the D.I. Auto Care website or contact them on the phone or through email.
###
For more information about D.I. Auto Care, contact the company here:

D.I. Auto Care
Paul
(480)233-1529
pkbagorio1@gmail.com
D.I. Auto Care
4747 E Elliot Rd,
Phoenix, AZ 85044
(480)233-1529