Commercial Cleaning Now More Important Than Ever Due to the COVID-19 Pandemic
Clean Group, one of the leading and most popular providers of commercial cleaning & office cleaning services in Sydney, has reported huge growth in the demand for expert cleaners as the businesses are looking for professional help to stay safe from the virus infection. COVID-19, which started in late December 2019 from China, is now a global pandemic, one which forced many countries to go into complete lockdown for most of 2020 and is still nowhere near finished.
"I am pleased to say that we are now receiving more queries than ever as more local businesses in Sydney seek professional help with their cleaning needs. And I am more pleased to lend a helping hand to whoever needs our cleaning expertise and services. We have recently started a new branch in Canberra and now cover over 1000 suburbs across Australia, providing efficient COVID cleaning services at a minimal cost," says Suji Siv, owner and CEO of Clean Group.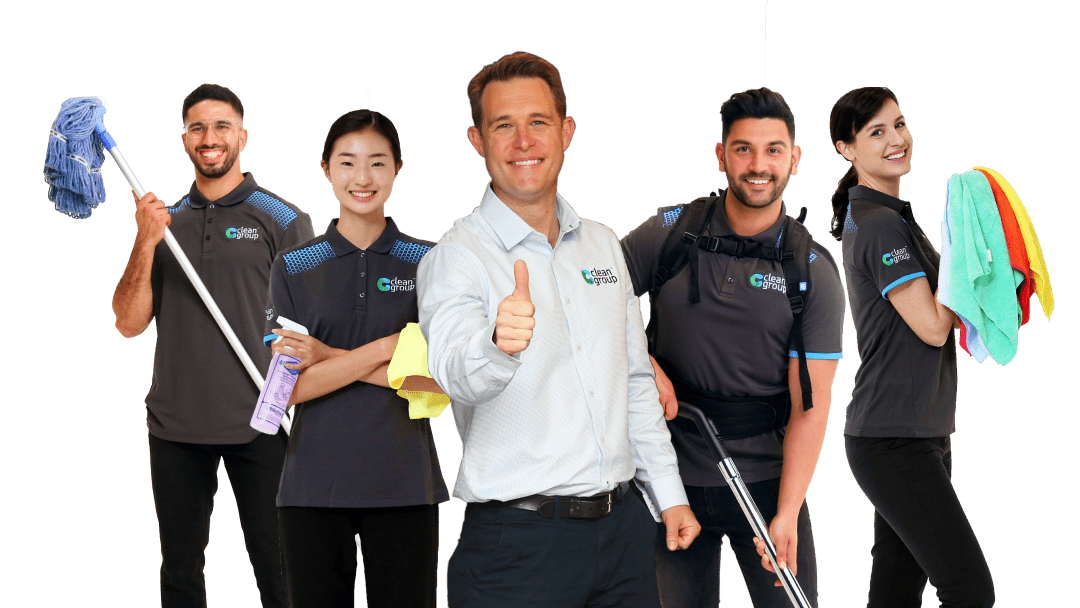 As the pandemic is forcing businesses to strengthen safety measures in their premises in order to ensure the safety of their workers and customers, more and more businesses are seeking professional help from companies like Clean Group. As one of the leading commercial cleaning companies providing services in Sydney, Clean Group Sydney uses its years of experience, knowledge and cleaning expertise to provide the safest and most extensive cleaning services to local businesses across the city. Their in-house team of cleaners consists of seasoned professionals who use cutting-edge cleaning tools and materials to consistently deliver safe and efficient results across all their cleaning projects.
Last year, when most of the world was shut due to the COVID lockdown, Clean Group received some of its biggest contracts, and the demand is not stopping even now. As businesses are getting aware of the impacts of the virus and the importance of sanitizing their premises to combat the pandemic, Clean Group is receiving more and more queries and new cleaning orders every day. Also, many of the company's satisfied customers are openly referring others through both word of mouth and online testimonials, which is another way the company is getting good traffic & demand for their COVID cleaning services.
Clean Group is a locally owned cleaning business that was founded by Mr Suji Siv in 2017 on the core values of reliability, honesty and integrity, and the company still runs on the same values and is managed by a team of seasoned cleaning professionals. "Most of the cleaners in our core team have an industry experience of over 10 years, which make them uniquely able to understand our clients' cleaning needs in diversified sectors and provide the best services accordingly," he added.
Clean Group Sydney provides premium commercial cleaning services to all types of commercial properties in and around Sydney. Almost all these commercial property owners are now under the pressure to maintain proper hygiene on their premises due to the COVID-19 pandemic. And the best and most cost-effective way to ensure that is to hire the services of a professional COVID cleaner such as the Clean Group.
"We are known for finding new, innovative ways of cleaning without breaking the budget. Our latest COVID-19 Disinfection & Protection Shield service has already become famous among small businesses & offices across Sydney. This service involves the use of the Electrostatic Disinfection Technology, which has been TGA approved to be effective against the COVID-19 virus."
The Electrostatic Disinfection method is highly effective and removes up to 99% of viruses, including common bacteria and germs. It's the same disinfection technique that is used by large organisations such as Woolworths and Qantas for maintaining proper safety & hygiene on their premises. Clean Group is providing the same level of disinfection now to local businesses in Sydney at a fraction of the market cost. On top of that, the company is offering free COVID-19 disinfection to their new routine cleaning clients.
"Do not compromise the safety of your workers and customers. Get your offices & stores in Sydney cleaned and disinfected now by our expert COVID-19 cleaners. First service FREE for new routine cleaning clients," said Siv.
https://youtu.be/gFgOD37psCE
To book a COVID-19 commercial cleaning service with Clean Group, one can visit their official website or call the free helpline number 1300 141 946.
###
For more information about Clean Group Sydney, contact the company here:

Clean Group Sydney
Stephen Matthews
+61288598938
sales@cleangroup.email
50 Pitt St, Sydney NSW 2000