Commercial Cleaners Deploy Workforce To Help Keep Businesses Open
January 06, 2021 at 18:22
Sydney NSW-based Office Cleaning Commercial Cleaning Sydney is pleased to report that they can now service a larger number of clients. The company, which invests heavily in their staff's training in order to produce more cleaners who can handle commercial properties, can begin keeping a new client's premises both clean and hygienic with immediate effect. Interested parties are encouraged to contact the company immediately if they are in need of a comprehensive commercial cleaning service.
"Following a year where many of us have had to take the pandemic into account as we try to maintain a steady level of business," says Stephen Matthews of Office Cleaning Commercial Cleaning Sydney, "a clean and hygienic environment has been among the chief concerns. Given that the mere hint of risk can drive customers away at best and have the location shut down at worst, it is in all our best interests to ensure that our premises give the virus no room to take root. However, it must be noted that a superior cleaning service offers a business much more than peace of mind from the pandemic."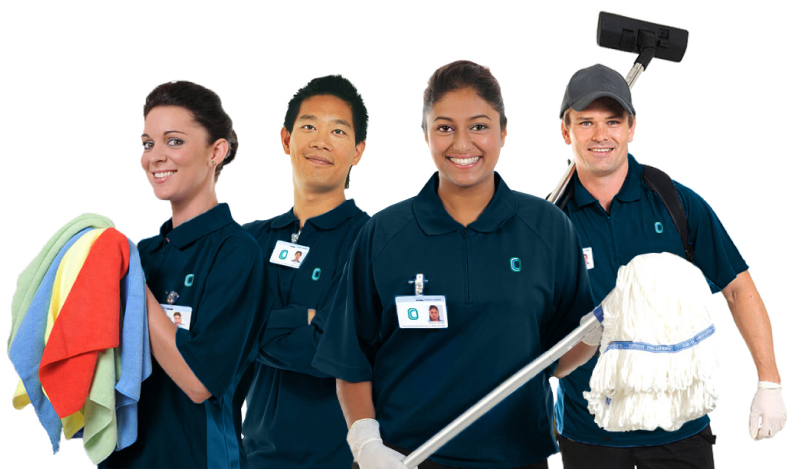 The company, which is regularly involved with hospital cleaning, facility management, property maintenance and waste management solutions, has more than 20 years of experience working with Australia's most well-known brands. This gives them both a great deal of insight into what a business of virtually any kind requires as well as an appreciation of how detrimental a poor cleaning service can be, even in years that do not include a global health crisis.
Mathews explains that a good first impression can often mean the difference between a returning customer or a missed opportunity. Even in locations that have no client-facing facilities, a clean environment can help boost employee morale and productivity. This is especially important today, he says, as many will be less inclined to dedicate their attention to work if they have any reason to believe they are at risk during office hours. He asserts that the presence of a competent cleaning service can help set a team at ease and give them the breathing room they need to concentrate on their work. Since the scope of the problem became obvious earlier this year, this is exactly what the office cleaners at Office Cleaning Commercial Cleaning Sydney have set out to accomplish.
As a top-rated review from Johnny Richardson says, "If you are looking for a cleaning company that can make your office look like a 5-Star hotel, then this is the place! They do an amazing job, with excellent attention to detail. Professional, fast and friendly service. They also had better prices compared to other quotes I received. I highly recommend these guys!"
New clients may reach out to the company today to request a free on-site evaluation that covers every service they believe they may need as well as takes any unique requirements into account. Since the team at Office Cleaning Commercial Cleaning Sydney strongly believes in personalising their service to each location, their services will always be geared to resolve any and all hygiene or cleanliness issues that may be present, however unusual. Furthermore, given that the company solely employs eco-friendly cleaning products and techniques, no business will have to be concerned that their cleaning regiment will have a detrimental impact on the environment.
Taking matters a step further, Mathews states that their commercial cleaners have also begun utilising child-friendly cleaning solutions. This makes them ideal for any location that frequently has children on-site, including hospitals, childcare facilities, schools and so on. The level of sanitisation required will vary greatly between each location, however, so the company offers clients a fully transparent view of their pricing and the specific services that come recommended.
The Office Cleaning Commercial Cleaning Sydney website offers more information and resources regarding the company's services. Contact details can be found here as well. On the other hand, social media users may reach the company's representatives through Facebook, LinkedIn and so on.
###
For more information about Office Cleaning Commercial Cleaning Sydney, contact the company here:

Office Cleaning Commercial Cleaning Sydney
Stephen Matthews
+61 2 8379 4072
sales@cleangroup.email
8/51/49 York St, Sydney NSW 2000, Australia