Cleaning Group Announces Specialist Training Program for Office Cleaners Sydney
Clean Group Sydney, a cleaning company known to offer safety-driven commercial cleaning & office cleaning services, is launching a new program to train their cleaners in specialist & safe cleaning practices for office cleaning, gym cleaning, hospital cleaning and other industries. The new training program is already being tested in the Sydney office of the company and will soon be implemented in the company's other offices located in Brisbane, Melbourne and Canberra.
"The main idea behind this training program is to prepare a new team of cleaners who are specialised in a variety of cleaning tasks and can do so without compromising the quality. Over the past year, the demand for expert office cleaners with experience in disinfection has increased significantly and to keep up with the demand we have already more than doubled our staff," says Suji Siv, owner and CEO of Clean Group.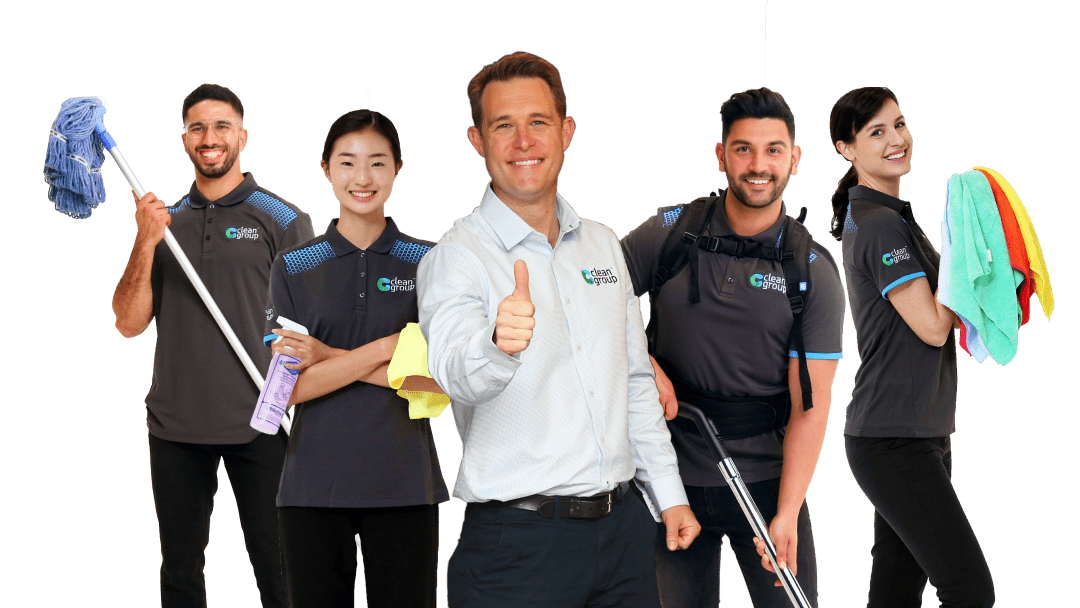 As of now, Clean Group has a team of over 50 full-time cleaners, which is constantly growing. While the company uses dedicated teams for speciality cleaning projects, it's not always possible to find the right cleaner at the right time, especially when the demand is high. This is the main reason why the company is now focusing on preparing their cleaners for multiple aspects of cleaning for a variety of properties.
The cleaning needs of different businesses in different industries are not the same. Not all cleaners can usually be expected to have the ability to clean all types of properties. But they can, given they are provided with the right training. Clean Group's unique cleaner training program focuses on training a cleaner in different aspects of cleaning, including safety, efficiency and effectiveness. For instance, when cleaning a hospital or medical centre, safety and hygiene are the two most important things, followed by efficiency. "We teach these things to our cleaners as well as train them in the best ways to clean a particular property to meet the end goals," he added.
Clean Group as a reputable commercial & office cleaning company in Sydney has been providing cleaning services to Australian businesses for almost 20 years now. The company has an in-house team of office cleaners with skills to perform a variety of cleaning jobs efficiently & safely. As of now, the company offers cleaning services to businesses in a range of industries including health, business, gym, strata, factories, retail stores, etc. Their cleaners are best known for offering cutting-edge cleaning solutions at competitive rates.
Talking about the cleaning of office premises, a cleaner responsible for the job must have skills to efficiently clean everything from floors & other parts of the buildings to furniture and tech devices. Moreover, he/she must be able to disinfect crucial areas like bathrooms, toilets & kitchens to limit the spread of infections. Naturally, the cleaning method for floors would be different than the cleaning of computers and so will the solutions used for cleaning. "All of these things are covered in our training program, which makes our office cleaners one of the best in the industry."
A professional office cleaner must do his job with efficiency and have access to the best resources to meet the desired goals. At the same time, he/she must follow proper safety guidelines to ensure the safety of individuals and objects. This includes the use of eco-friendly cleaning solutions and effective disinfection methods.
Clean Group office cleaners in Sydney are provided with the best-in-class training along with the latest technologies & tools to consistently exceed the industry cleaning standards and meet the highest quality expectations of their clients. For office cleaning, they have a dedicated team of office cleaners with relevant experience in the cleaning of a variety of office premises and with a focus on safety and hygiene. Last year, the company had also introduced a new disinfection cleaning service intended to help local businesses, including offices, limit the spread of the infection on their premises through regular and proper disinfection. This service is offered along with all commercial cleaning packages by Clean Group.
"Our team is now prepared to tackle all kinds of cleaning challenges and have the necessary skills & resources to consistently deliver great cleaning results across all domains," Mr Siv added.
https://youtu.be/gFgOD37psCE
Clean Group is now accepting online cleaner booking requests through their new official website and can also be approached via phone and email.
###
For more information about Clean Group Sydney, contact the company here:

Clean Group Sydney
Stephen Matthews
+61288598938
sales@cleangroup.email
50 Pitt St, Sydney NSW 2000