Clean Group Using I-mop Floor Scrubber for Efficient Commercial Cleaning Brisbane
Clean Group, a commercial cleaning company in Brisbane, is reportedly one of the first to start using the latest i-mop floor scrubber from the i-teamglobal. The new revolutionary scrubber machine is said to be the most advanced in terms of technology and features. It has been designed to offer maximum flexibility and power to every type of cleaning project.
"We at Clean Group always try to stay on top of the latest trends in the cleaning industry in order to be able to meet the most sophisticated cleaning requirements of our clients. The i-mop scrubber is just another high-tech machine that we have added to our large range of cleaning tools that our cleaners use for delivering consistently good results across a variety of premises," said Suji Siv, owner and CEO of Clean Group.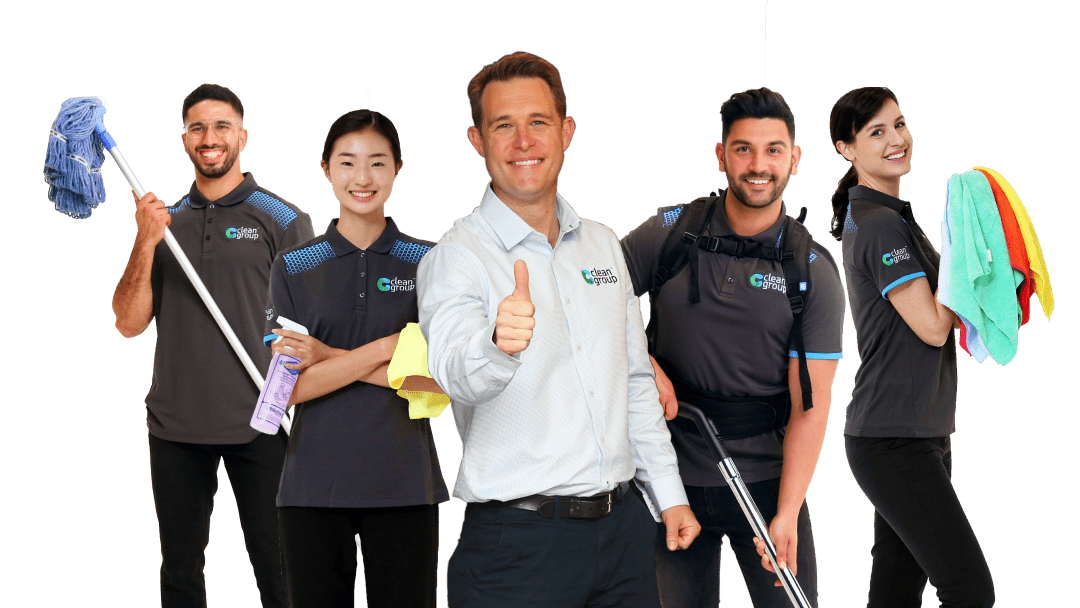 Clean Group is one of the fastest-growing cleaning companies and a major provider of commercial cleaning and office cleaning services in four big cities and hundreds of suburbs across Australia. They have always focused on using the best cleaning technologies and tools in the market to keep meeting the worst of cleaning challenges. It was the first company to add the new i-mop scrubber machine to their resources, despite the fact that it's not a cheap investment.
"We understand that our major job is to keep our customers happy by delivering results and meeting their expectations. So, we keep investing in next-gen cleaning technologies and tools. If there is an advanced and capable cleaning machine in the market, we will most probably buy it, no matter the cost."
The i-mop scrubber machine that Clean Group Brisbane is using comes in three models, based on size and features. All three variants have twin counter-rotating brushes that are compatible with any kind of floor or surface and can remove dirt and dust with just one wash. In fact, the machine has been found up to 90% more effective compared to conventional mopping, in terms of cleaning efficiency and results. Moreover, it comes with color-coded accessories to prevent cross-contamination in hygiene critical areas such as kitchens and hospitals.
"The i-mop scrubber is not only more efficient but also faster and requires much less water or chemical in the cleaning process." When compared to traditional wet mopping, the latest technique is found to be up to 70% faster, as it can clean all kinds of surfaces with just one swing. And that's not even the best thing. The i-mop scrubber is designed to have the flexibility of a conventional mop, which basically means that it comes with a flexible handle and can easily reach and clean unapproachable surfaces, behind furniture, and under obstacles.
"Of course, the price is a little higher than what some businesses can afford. But, if you look at the features and benefits, this thing is definitely the best value for money. And in the long term, we have found that the use of this scrubber helps us save a lot of time and energy, which means our cleaners do more cleaning in less time." The thing to note here is that the commercial cleaning service price of Clean Group Brisbane is still very competitive in the market, even though the company uses almost all the latest and advanced tools and technologies.
From the very beginning, it has been Clean Group's focus to use only eco-friendly products and methods in their cleaning process. "One of the reasons why we selected the i-mop scrubber is that it focuses on cleaning with minimal use of water and chemicals." The machine reportedly uses 75% less water or chemical than what is used in traditional cleaning methods such as mopping. Also, it comes with built-in suction technology that will automatically extract almost all of the water and chemical from the surface after cleaning, leaving floors ready to use almost immediately.
The i-mop scrubber is one of the many advanced cleaning tools and equipment that the company uses. Their Brisbane commercial cleaners are experienced professionals who are trained to use these machines with complete safety and for the best results consistently.
https://youtu.be/gFgOD37psCE
Organisations looking for efficient and cutting-edge commercial cleaning services in Brisbane can contact Clean Group for a free on-site quote.
###
For more information about Clean Group Brisbane, contact the company here:

Clean Group Brisbane
Beau Sleeman
+61730854358
sales@cleangroup.email
Brisbane CBD QLD Australia