Clean Group Sydney To Overtake Its Competitors By Providing Technology-Driven Office Cleaning Services
February 11, 2021 at 17:24
Clean Group is a Sydney-based office cleaning agency that is known to offer technology-driven and highly effective cleaning services at the best prices to businesses in and around Sydney. Lately, the company has been focusing on boosting the integration of latest technologies & tools in its cleaning practices to further improve the client experience and satisfaction rate.
They now use a range of next-gen cleaning technologies & methods such as green cleaning technology, disinfection technology and many advanced cleaning equipments. Through its suite of technology-driven office cleaning services, Clean Group Sydney is setting an example for other cleaners & companies in the industry.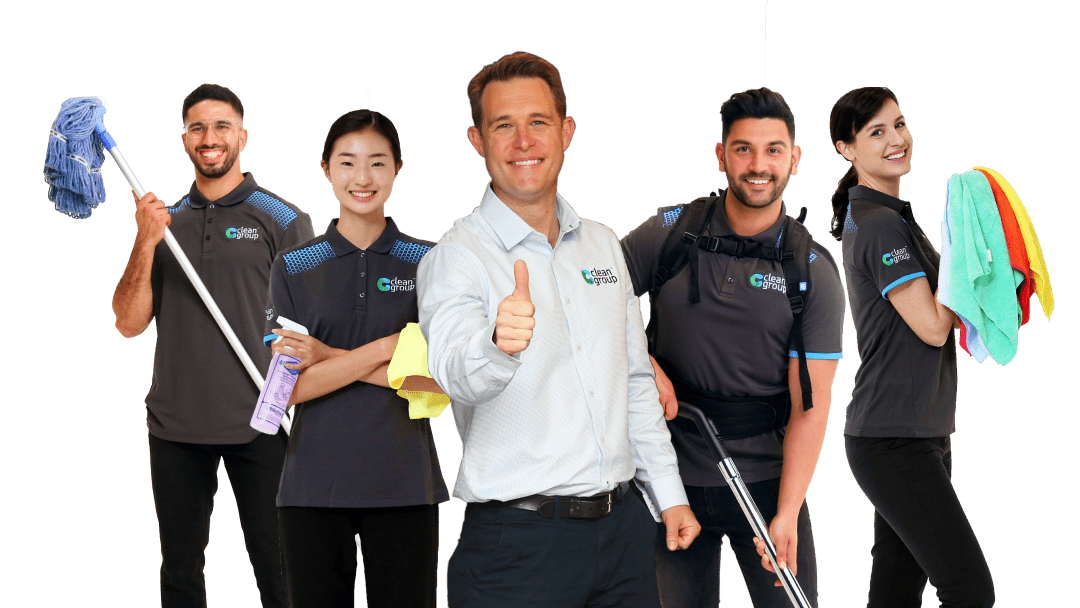 "We have been in the cleaning business for many years and have always had our focus on using the best and cutting-edge cleaning technologies to deliver quick & efficient services to our clients. We offer cleaning services to all types of commercial premises, including offices, stores, malls, warehouses, hospitals, schools and others and always make use of the technology to stay ahead of the competition," says Suji Siv, owner and CEO of Clean Group.
Clean Group was founded with the vision to promote sustainable and eco-friendly cleaning. Over the years, the company has made it its goal to use whatever technologies and advanced solutions they can get their hands on to consistently upgrade its services in order to order the most cutting-edge cleaning services to its clients.
Since the company foundation, green cleaning technology has been the main focus of Clean Group. Their cleaners are trained to use cleaning solutions & practices that are certified-safe and involve the least use of chemicals. All their cleaning solutions are non-toxic and eco-friendly. At the same time, the company invests heavily in the research & use of emerging green cleaning technologies & tools.
One of the latest cleaning technologies that Clean Group has added to its list of technology-driven cleaning services is the Electrostatic disinfection technology that is getting a lot of buzz in the industry because of its huge success rate. The said disinfection method involves the use of an electrostatic sprayer, a gun-like machine, that charges the sanitiser particles which when sprayed on a surface can effectively grab and kill all standard types of bacteria and germs. The most important thing to know about this Electrostatic disinfection technology is that it has been found effective in removing the COVID-19 virus, which has had the world on its toes since the last year or so and is responsible for having infected millions of people globally.
Other technology-driven cleaning solutions & resources the company uses include the i-Mop cleaner, HEPA multi-filtration vacuum cleaning, and microfiber cloths. The i-Mop cleaner is a kind of walk-behind floor scrubber that has powerful twin counter-rotating scrubbers for removing all kinds of dust, dirt & debris from its way. Also, the machine comes with a flexible handle that enables it to go in and clean usually unreachable areas such as corners and behind/beneath the couch.
The HEPA multi-filtration vacuum cleaning technology of Clean Group is known to be efficient in improving indoor air quality while providing the results of an industry-grade vacuum cleaner. It's a hospital-grade germicide disinfectant cleaning method that is very effective in the cleaning of diseases-causing germs & bacteria. It's also recommended for premises with workers or customers having asthma or allergies.
The use of microfiber cloths is standard across all Clean Group projects. These are synthetic clothes made from nylon and polyester and used for the cleaning of surfaces such as kitchen tops and tabletops. Having a net-like surface and great absorbing capabilities, these cloths can easily trap all kinds of dirt and bacteria as well as moisture and may also reduce the use of water & chemicals in the cleaning process up to a great extent. In addition, their cleaners use colour-coded cloths & buckets to avoid cross-contamination when cleaning sensitive places such as hospitals and kitchens.
"With the help of these brilliant pieces of technology, we are able to deliver cleaning services that are truly safe for the environment. They also help our clients save more and reduce their environmental impact by 75%. So not only do we do our part in saving the environment but we can also help you do yours."
https://youtu.be/gFgOD37psCE
Businesses in Sydney looking for a reliable and technology-driven professional office cleaning company can visit the Clean Group website to find more information and to request a free quote.
###
For more information about Clean Group Sydney, contact the company here:

Clean Group Sydney
Stephen Matthews
+61288598938
sales@cleangroup.email
50 Pitt St, Sydney NSW 2000