Clean Group Sydney To Offer Most Trusted Office Cleaning Services
February 04, 2021 at 16:24
Clean Group, a Sydney-based office cleaning company, is famous to offer highly trusted office cleaning and commercial cleaning services at the best prices throughout Sydney. They have been in this business for almost 20 years now and offer a range of commercial cleaning services to businesses all across Sydney and nearby suburbs.
Clean Group Sydney is an eco-friendly office cleaning services company that offers a variety of cleaning programs to meet the different cleaning needs & budget of different types of customers. The major cleaning services they offer include routine office cleaning, one-off cleaning, and deep cleaning. The company now also has a modern website, where users can find more information about their cleaning services and request a free quote for their particular cleaning needs.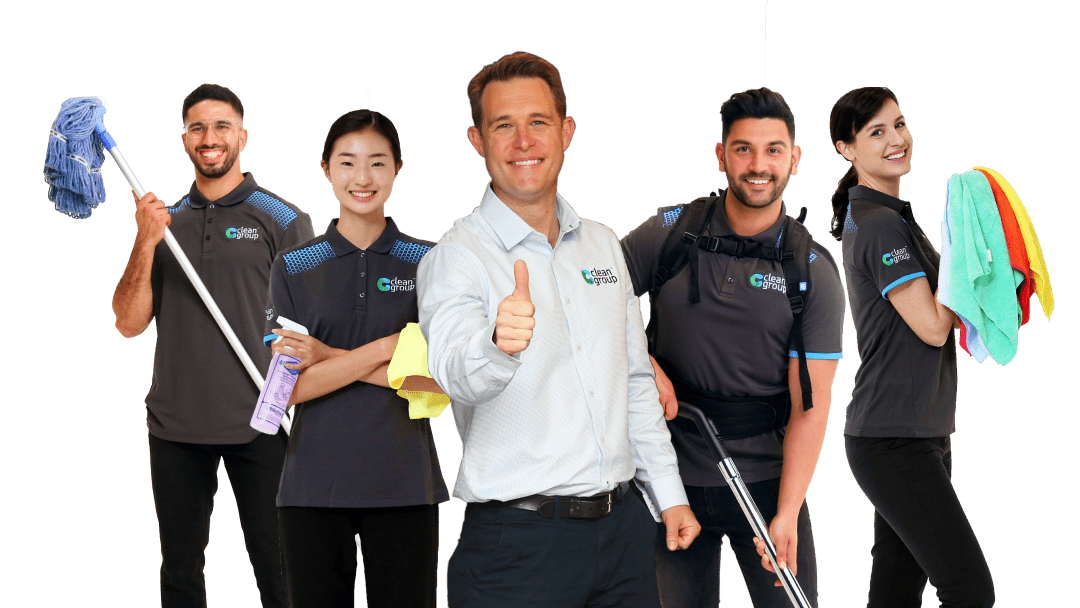 Clean Group provides a complete suite of office cleaning services, including both basic clean and deep clean. They can be hired for the cleaning of offices and workplaces throughout Sydney. Their flexible scheduling option allows customers to book a cleaning appointment as per their preferred schedule, even before or after regular office hours. Besides routine office cleaning Sydney, they can also cater to special cleaning needs like move-in & move-out cleans, post-renovation cleaning, and disinfection cleaning. All their cleaning programs are offered with custom (best-value) pricing and a 100% satisfaction guarantee.
The company uses its in-house cleaners for all its projects anywhere in Sydney. They never hire or outsource external cleaners in any case, which is something not seen usually with other cleaning companies. Having all the resources and processes in-house enables Clean Group to consistently deliver quality cleaning results to all their clients. The company is now also offering disinfection service as standard with office cleaning to help businesses combat the pandemic.
"We are currently providing office cleaning & commercial cleaning services to hundreds of property owners across Sydney. Our clientele includes offices, restaurants, hospitals, malls, parks, strata buildings, and gyms. While we have standard cleaning packages for different kinds of services, we are also willing to offer customised solutions based on the particular cleaning requirements of a customer. Moreover, we offer a free on-site quote, allowing potential customers to request a free cleaning quote without obligation," says Suji Siv, owner and CEO of Clean Group.
In view of the pandemic and to encourage businesses to keep their work premises clean and well-sanitized, Clean Group is now offering incentives to both its existing and new clients. For instance, the company is providing the first disinfection service for FREE to its new routine cleaning clients. For more similar offers, one can visit the website of Clean Group Sydney.
Clean Group offers a 100% quality guarantee with all its cleaning work, i.e. the cleaning services provided by the company cleaners is backed by their satisfaction guarantee. So, if a customer is not pleased or 100% satisfied with the service provided, they can request the company to perform the service again, without a cost. This shows Clean Group's commitment to customer satisfaction and their confidence in their ability to deliver extraordinary cleaning services to meet the clients' expectations.
Clean Group has recently upgraded to an all-new website, which is more attractive, user-friendly and comes with loads of features. For instance, the website now allows customers to contact the company in numerous ways, including the chat option, email, phone and the contact form. A potential client looking for a quote for their cleaning needs can use the form given on the company website to send their requirements and request a free on-site quote as per their preferred schedule. The website also uses the cache to save user information and preferences to make things easier & faster on subsequent visits.
Clean Group Sydney is known to provide the most reliable and guaranteed office cleaning services in Sydney. They offer cleaning services to all types of business premises, irrespective of the size. Their clientele includes large strata buildings as well as small, retail stores. The thing to note is that the services provided to each of their clients are always of the best quality and aimed at fulfilling the customers' expectations of cleanliness and sanitation. The use of eco-friendly and non-toxic solutions by their cleaners ensure that optimum cleaning results are achieved without putting the customers' health or property at risk.
https://youtu.be/gFgOD37psCE
Businesses looking to book a cleaning appointment with Clean Group Sydney can visit their website to request a free quote.
###
For more information about Clean Group Sydney, contact the company here:

Clean Group Sydney
Stephen Matthews
+61288598938
sales@cleangroup.email
50 Pitt St, Sydney NSW 2000