Clean Group Sydney Initiates Green Cleaning with Eco-Friendly Usage of Products
As the use of harmful chemicals and toxic compounds in cleaning products is increasing by the day, a cleaning technique that could still do a good job of removing germs and bacteria without the harmful effects is the need of the hour. And to beat the challenge, there are some companies that have started offering eco-friendly & safe cleaning services. Clean Group is one of them.
As a leading & reputable commercial cleaning company based in Sydney, Clean Group Sydney is committed to offering 100% safe and result-oriented cleaning services to its fellow businesses in and around the city. The use of non-toxic cleaning solutions & practices is at the core of Clean Group's services. Some clients, however, might wonder whether natural or eco-friendly cleaners are as effective in removing common germs as chemical-based cleaners.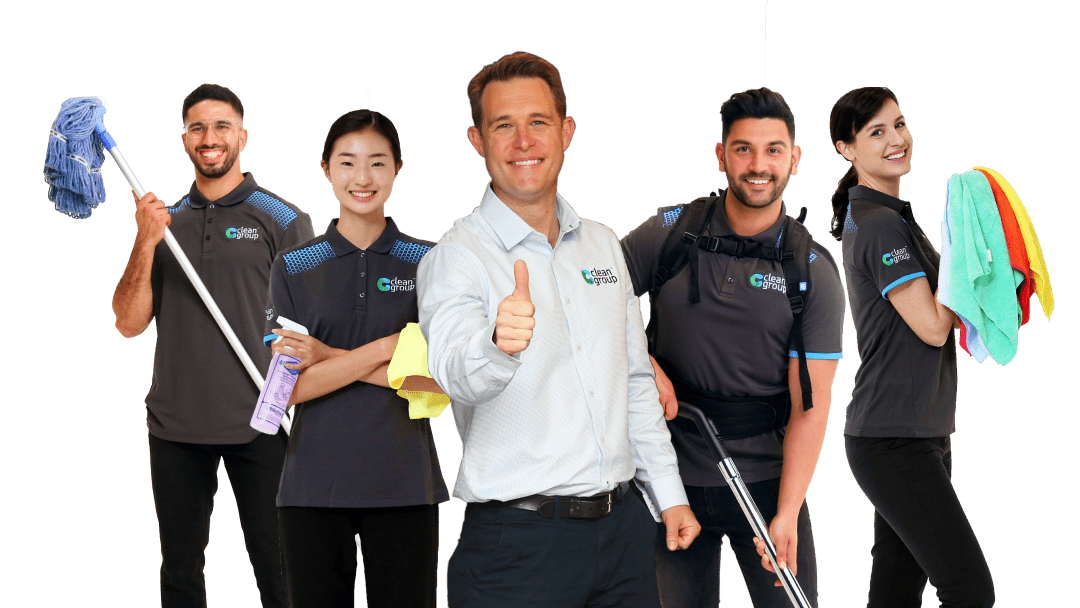 "Yes. Quality cleaning with eco-friendly products is not only possible but also better in many ways," said Suji Siv, owner and CEO of Clean Group, in response to the question. "We at Clean Group have, through years of research, hard work and experience, found the perfect green cleaning methods and solutions that make it possible to minimise the negative long-term impacts of toxic cleaners. Some of the resources that we use for green cleaning include certified eco-friendly cleaning solutions with zero toxic, microfibre cloths that involve no chemical use and advanced cleaning equipment that use zero water or harsh chemicals," he added.
All these green cleaning products that Clean Group uses are certified to be safe for humans and friendly to the environment. They intend to make it easier for businesses to keep their premises clean and healthy without compromising on safety.
Many toxic cleaners that are available in the market and used by hundreds of cleaning companies worldwide can have serious impacts on humans and pets, especially for people with allergies of skin, breath and others. Chemical-based cleaning solutions that have toxic fragrance can get inside the body through the nose or mouth and can cause allergic reactions, leading to serious diseases. Most companies use sprayer machines for disinfecting or cleaning, which can easily get the harsh chemicals into the air, contaminating the environment, and people from there on.
"Green cleaning is the only way we can ensure the safety of the people we care about. With so many people spending a lot of their time in workplaces, companies must seriously consider hiring green cleaning crews."
For those wondering why green cleaning is important or how it is better than the regular cleaning, here are some reasons as pointed out by the Clean Group founder.
"We all know that cleaning a workplace regularly is unimportant, as it helps reduce the probability of cross-contamination as well as can help boost employee morale and productivity. But, when the cleaning methods or products you are using are toxic, you end up doing more harm than good." Green cleaning, on the other hands, helps ensure that the cleaning results are 100% positive. Not only does it help protect employees' health, making sure that there are fewer sick days, but businesses also get to maintain a safe & fresh environment for their visitors, making great impressions consistently.
In addition, the use of green cleaning solutions is known to improve the indoor air quality and ensure there are no toxins or harmful chemicals in the air, which reduces the probability of workers and office visitors catching allergies such as chemical burns or breathing problems. Today, when people are getting highly vulnerable to environmental sensitives, this is very important.
And with more and more businesses now being aware of the benefits of eco-friendly cleaning, manufacturers are coming up with advanced green cleaning products that are both safe and highly efficient. "Gone are the days when using toxic cleaners was our only option. Today, we have products like Viraclean that can give the same results without the negative effects of toxic cleaners."
Clean Group is a Sydney-based commercial cleaning company that offers a wide range of green cleaning solutions & services to businesses across the city. They have an in-house team of experienced office cleaners Sydney who are trained in the company's green cleaning practices and use them to consistently achieve great results for their clients.
https://youtu.be/gFgOD37psCE
To request a free quote from Clean Group, potential customers can visit the company website or call the helpline number 1300 141 946.
###
For more information about Clean Group Sydney, contact the company here:

Clean Group Sydney
Stephen Matthews
+61288598938
sales@cleangroup.email
50 Pitt St, Sydney NSW 2000