Clean Group Sydney Cleaners To Provide High-Quality Medical Cleaning Services At Affordable Rates
February 08, 2021 at 17:44
Clean Group, a Sydney Based Professional Cleaning company announced that they will now provide high-quality medical cleaning services at affordable rates. This is probably the first time after the pandemic when a reputed cleaning company is all set to offer their services at affordable rates.
Clean Group Sydney is a leading professional commercial cleaning company that is now focusing on providing professional and affordable Medical Cleaning services at Hospitals, Medical Centres, and other commercial buildings. Meanwhile, the company also has extensive experience in providing high-quality services such as commercial cleaning, strata cleaning, carpet service, gym cleaning, school cleaning, childcare cleaning, and also residential cleaning.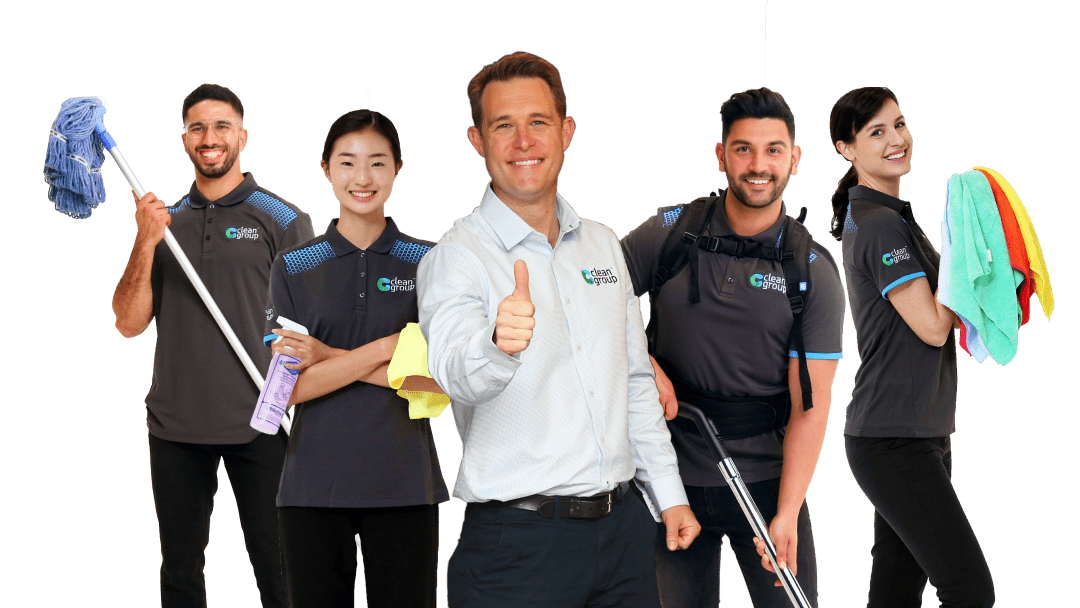 The Company is founded by Mr Suji Siv, and while making this announcement, he added that there is a need for affordable, high-quality Medical Cleaning Services at Hospitals, Medical Centres, and other health-care buildings and as a well-known company we are accepting our responsibilities.
We were actively providing services at the time when the pandemic was on the top level and thus our team is already well versed and trained with the standard set out by the National Safety and Quality Health Service (NSQHS) Australia. Additionally, our years of experience in helping us to maintain the quality and providing affordable Medical Cleaning Services.
Clean Group has been providing quality services for years in and around Sydney, and their vast cleaning experience includes daily deep cleaning to general practitioners, cosmetic, medical, dental, and healthcare centres and surgeries. Additionally, they also included deep cleaning Services at veterinary centers, holistic therapy centers, chiropractic clinics, and more in their offered services portfolio.
Their official website also states that their experienced cleaning team is able to provide specialist cleaning services for contamination & sanitation cleaning needs, which also includes emergency cleaning services. The website further adds that the Clean Group team is also capable of conducting decontamination cleaning by incorporating the ULV fogging machine and quality disinfectant in their cleaning services.
This inclusion is highly efficient and saves a lot of time and effort while cleaning and disinfecting places such as medical centers, care homes, schools, and any other large building or premises. We talked with their cleaners, and they said that all these places are prone to the spread of germs, viruses, bacterias, etc, including MRSA infection, norovirus, and also coronavirus.
Now the company also stated that they will offer high-quality medical cleaning services at affordable rates and with this announcement the company also started getting attention. Under this affordable high-quality medical cleaning service, the team will conduct a cleaning of floor and maintenance, trauma cleans, machine cleaning, full sanitation cleans, contamination cleans, staff areas cleaning, public areas cleaning.
Along with affordable medical cleaning the service also includes the normal Deep Cleaning Services which includes Floor cleaning, mopping, drying, sweeping refinishing and if required then polishing too; Removal and disposal of refuse; Window Cleaning; sanitization, and repairing of lifts; Cleaning office equipment; Cleaning workstation surfaces; Carpets and Upholstery Cleaning; Cleaning of bathrooms, sinks, toilets, urinals; Emptying and sanitizing rubbish and recycling bins; Cleaning stainless steel and other special surfaces; Restocking washroom consumables; etc.
Their website also informs that they have also included coronavirus cleaning services in the medical cleaning services, which includes hygiene railings, light switches, doorknobs, door handles, window sills, toilet seats, etc.
As told by team members, this cleaning service includes cleaning in three steps. At first, the basic cleaning process will take place, thereafter, detailed and specialized Medical Cleaning will be conducted. And at last, disinfection will be conduction. This three-step process will provide the best possible cleaning at the health care premises.
The CEO of Clean Group said that our High-Quality Medical Cleaning Services that we will offer at Affordable Rates will provide the best possible cleaning result and surely kill all the existing viruses, germs, bacterias, and all the surface contaminants and additionally it will also prevent the spread of the same.
Clean Group is one of the leading affordable commercial cleaning service providers in Australia. The company not only provides medical cleaning services but it also offers Commercial cleaning, strata cleaning services and very well known for offering services at places such as schools, gyms, offices, hotels, restaurants, hospitals, and other premises. Thus, interested parties can contact them for any cleaning needs.
https://youtu.be/gFgOD37psCE
To hire a Clean Group for High-Quality Medical Cleaning Services at Affordable Rates, visit the company's website, and get a free quote by contacting them through phone, website, or mail.
###
For more information about Clean Group Sydney, contact the company here:

Clean Group Sydney
Stephen Matthews
+61288598938
sales@cleangroup.email
50 Pitt St, Sydney NSW 2000