Clean Group Sydney Announces Customized NDIS Cleaning Services for People With Disabilities
January 13, 2021 at 16:32
Clean Group, a premier commercial cleaning company based in Sydney ( https://goo.gl/maps/YDESfKjnMgssfXbt9 ), is now offering a full suite of cleaning and maintenance services for NDIS workers, participants and members. The company has been active in the cleaning industry for almost 20 years now.
It provides services to all types of commercial properties across Sydney, including offices, schools and NDIS residential. NDIS participants, both self-managed and group-based, can hire Clean Group's services for their day-to-day cleaning and management needs at affordable rates.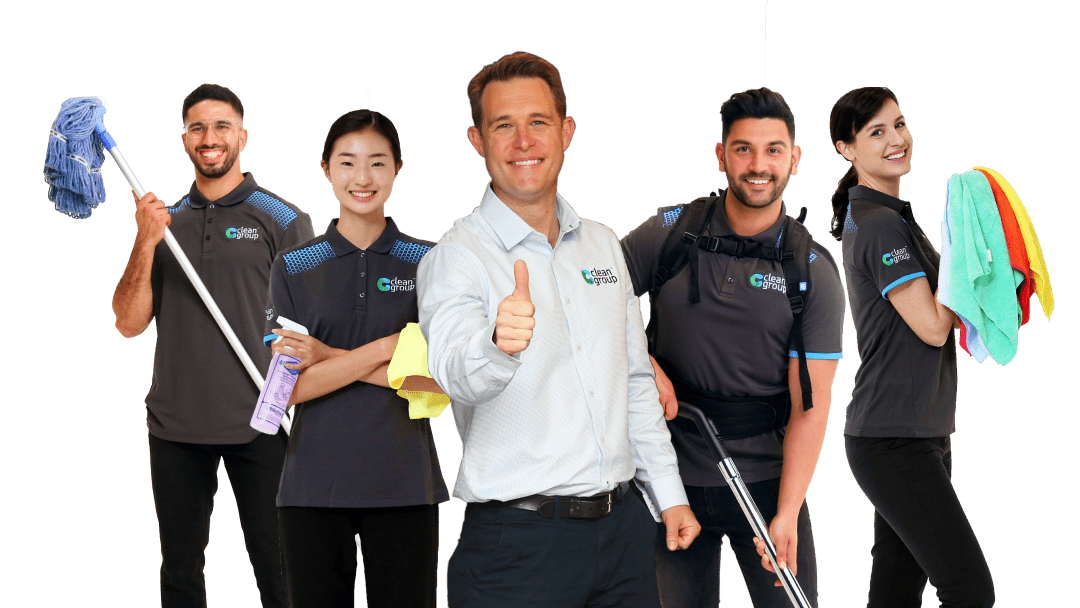 "At Clean Group, we help NDIS support workers, participants and members with the day-to-day maintenance of their homes and lives. We can perform a range of tasks in and around the homes of NDIS participants, from cleaning to decluttering, carpet cleaning, furniture cleaning, laundry and garden maintenance. Our goal is to help disabled people lead a healthy life with proper & regular cleaning and management of their homes," says the Clean Group website.
NDIS refers to the National Disability Insurance Scheme, which is an Australian government scheme for the benefit of people with disability. It involves funding the various costs associated with disability.
People who have a permanent disability and usually need the support of someone are eligible for NDIS. As of 2020, over 4 million Australians were suffering from a permanent or significant disability and were therefore dependent on someone.
NDIS aims to financially help such people by enabling them to live as normal a life as possible through funding for proper care and support. This includes NDIS cleaning service.
The NDIS cleaning service of Clean Group is covered under the government's NDIS scheme, which means participants can avail the service at the government's expense. Moreover, the service cost is minimal compared to regular cleaning services.
Clean Group has dedicated cleaners with experience in the care of NDIS participants and proper cleaning & maintenance of their properties. They can provide NDIS cleaning service on a weekly, fortnightly or monthly basis, as per the needs of a client. The service is available for both individual and group participants.
As one of Sydney's most reputable and experienced commercial cleaning companies, Clean Group is trusted by hundreds of local businesses, including NDIS members, for the cleaning of their premises.
Even though the company provides cleaning services exclusively to commercial properties, it is making an exception for NDIS residents as its way to give back to the community and help those in need.
Clean Group is now recognised as one of the leading NDIS cleaning service providers in Sydney. Their cleaners can take care of all the cleaning and routine maintenance of NDIS beneficiaries.
The NDIS services they provide include the routine cleaning of NDIS facilities, carpet cleaning, decluttering, laundry cleaning, garden maintenance, kitchen cleaning, furniture cleaning, among others.
When working with an NDIS member or property, their cleaners are always very careful and take all the precautions to ensure the safety of people and deliver good results.
Their cleaners are totally committed to customer satisfaction and will go the extra mile to meet a client's expectations. "For us, customer satisfaction is our top priority, so we will never disappoint you with bad quality work. In addition to cleaning, what we do is build trust through high-quality and tailored services that will leave you happy and your place clean and beautiful," says the website.
Clean Group Sydney has a dedicated team of NDIS cleaners who are trained to take good care and follow proper safety precautions while providing services to people with disability.
They provide both basic NDIS cleaning service and specialized NDIS services, based on the client's needs. Basic NDIS cleaning covers the cleaning/vacuuming of floors, dusting of all surfaces around the place, cleaning of kitchens, toilets & bathrooms, disinfection, etc.
In specialized cleaning, they provide advanced services such as carpet cleaning, garden cleaning & maintenance, laundry cleaning, end of lease cleaning, decluttering, among others.
"We have been in this business for 20 years now and are trusted by hundreds of clients for their routine cleaning needs. Also, we have good experience in the care and cleaning of NDIS properties. So, you can completely trust us to provide good quality NDIS cleaning services at the most affordable prices in Sydney. Call us today for a free quote," says Suji Siv, owner and CEO of Clean Group.
NDIS members and participants looking for a reliable NDIS cleaner in Sydney can contact Clean Group or visit their website for details https://www.pressadvantage.com/story/40433-clean-group-offering-complete-office-cleaning-services-throughout-sydney.
https://www.youtube.com/watch?v=gFgOD37psCE
###
For more information about Clean Group Sydney, contact the company here:

Clean Group Sydney
Stephen Matthews
+61288598938
sales@cleangroup.email
50 Pitt St, Sydney NSW 2000