Clean Group Started Upgrading Office Cleaning Services in Melbourne
Clean Group a well-reputed professional cleaning company in Australia has now announced that the company started offering office cleaning services in Melbourne. Clean Group is growing franchise locations nationwide and recently the company added office cleaning services in Melbourne in their location-based service portfolio.
On this occasion, Suji Siv founder of Clean Group said, "Clean Group has been in the business for the last 10+ years, and our cleaners are providing the highest standard of cleaning. We are continuously adding more and more suburbs to our list. Melbourne features one of the highly active commercial areas in Australia and there are various commercial places and offices of all sizes in this suburb. Clean Group Melbourne is offering Office cleaning services at a really budget-friendly price thus business houses of every size can afford our quality office cleaning services."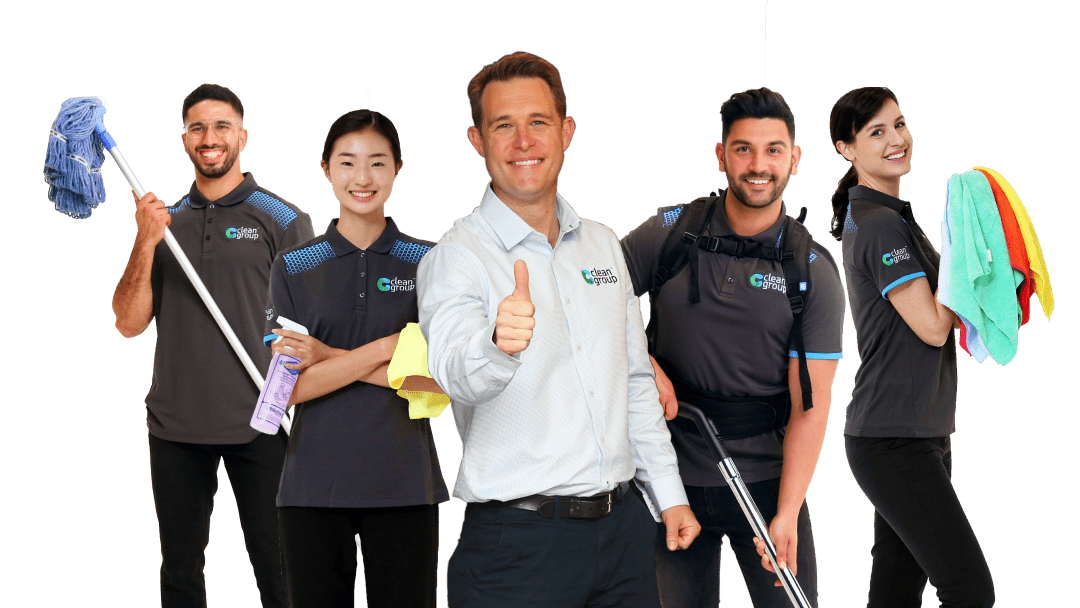 Suji Siv also applauded their cleaning team and added, "even when the world was locked behind the doors Clean Group's cleaners were training according to newly released government guidelines and also completed some major cleaning jobs in Sydney and Brisbane. It becomes all possible due to their dedication, training and safety equipment."
As per the official website, Clean Group's office cleaning services in Melbourne package includes inspection, regular cleaning, deep cleaning and disinfection. The disinfection task is added especially in the package amid the Covid-19 Pandemic. It will keep everything safe by eliminating germs, viruses, and bacterias for a longer period from the commercial premise.
The cleaners will at first vacuum all hard floors; mop all hard floors with cleaners and disinfectant; dust all horizontal surfaces of desks, chairs tables and other furniture. After it, they will damp-wipe all horizontal surfaces with disinfectant and empty waste containers and replace liners wash as needed.
A few members will vacuum all carpets and mats, remove cobwebs from the front entry and immediate surrounding areas. They will also clean bathrooms and restrooms, kitchen floors, elevator and stairs with cleaners and disinfectant. They will also empty waste receptacles and wipe if needed and replace bin liners as required and they will stock toilet tissue, facial tissues, hand towels and hand soap.
Their team will also remove garbage from everywhere, and additionally, they will also polish all brass and brightwork; spot clean internal and external glasses; spot clean walls and painted surface etc. They will also clean and disinfect doors, toilets on both sides, stair railing, light switches and all electronic devices.
Their official website also shares details about the tools and cleaning compounds they utilize during the cleaning process. According to it, the company uses only eco-friendly cleaning compounds to ensure the health of customers. They use the hot water method to conduct deep cleaning, which not only provides better and safer deep cleaning but it also eliminates all the germs from the floor.
They also said during the announcement that they have access to various cleaning tools, equipment and machines including but not limited to ULV fogging machines, electrostatic sprayers, various air blowers, polishing machines, mopping machines, and various other types of cleaning machines.
These machines help them to clean larger premises quicker and saves a lot of effort and time. It also states that they are ready to handle any type of cleaning requirement. The Company Clean Group is one of the great office cleaning companies, but it is not only limited to office cleaning, they also offer quality cleaning services at commercial, strata and residential properties, including offices, malls, storage rooms, industries, hospitals, warehouses, retail stores, childcare centres, and more.
Clean Group has a team of 50+ experienced and well-trained cleaning experts in their Melbourne office and for a limited time the company is offering office cleaning services in Melbourne at a lower price, thus for businesses hiring them as soon as possible will be a great deal.
https://youtu.be/gFgOD37psCE
As per the official website, the offices located in Melbourne can hire them for daily, regular, and scheduled cleaning services. Business offices can contact Clean Group through their official website, via call or even with email. Just fill the form available on the website and submit it and their representatives will call you back. To enjoy quality office cleaning services contact Clean Group now.
###
For more information about Clean Group Melbourne, contact the company here:

Clean Group Melbourne
Amelia Annand
+61385784633
sales@cleangroup.email
1107/413 Collins Street, Melbourne VIC 3000 Australia