Clean Group Shares Safety Tips for High Rise Window Cleaning Sydney Services
January 25, 2021 at 17:05
Clean Group, a fast-growing commercial cleaning & office cleaning company based in Sydney, Australia, shares useful tips for maintaining safety while cleaning high-rise windows. The company has been providing professional cleaning services to businesses in Sydney for almost 20 years now and has good experience in the cleaning of strata buildings and windows. Clean Group provides a complete range of commercial cleaning services, including office cleaning, window cleaning and more for all types of properties in and around Sydney.
"Our cleaners and specialists regularly share helpful tips for our clients and coworkers in the cleaning industry. These tips are useful both for cleaning professionals and for DIY cleaning projects. You can also find them on our official blog," says Suji Siv, owner and CEO of Clean Group.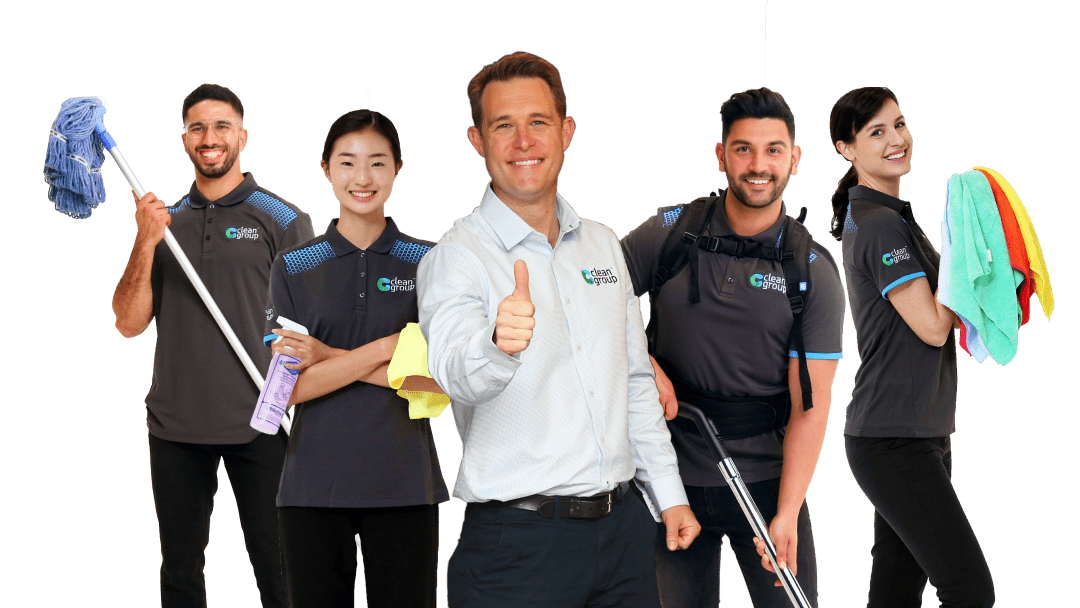 For high-rise window cleaners Sydney, it's very important to take proper safety precautions and use advanced safety gears when cleaning external windows of high buildings. The incidents of cleaners falling when working on high-rise windows are not uncommon. Also, there is a possibility of equipment or debris falling, which can harm people on the ground. All this makes high-rise window cleaning one of the riskiest jobs out there, which is why cleaning companies and professional window cleaners must follow proper safety practices when tackling such a risky cleaning job.
Clean Group, a Sydney window cleaning company, has been providing high-rise window cleaning services for many years to both residential and commercial strata properties. Given their experience in the industry, they know how important it is for high-rise window cleaners to follow safety precautions. Their in-house team of cleaners always uses topnotch safety tools and cutting-edge technologies to ensure the safety of both their own and their clients. The company provides the latest cleaning resources and training to its cleaners, especially to the team that is responsible for high-rise window cleaning.
"We also provide training in safety-focused cleaning practices, especially for the cleaning of high-rise buildings and windows. We often hear cases where cleaners fall from the platform when cleaning an external window, or the damage is caused by the debris falling from a building during the cleaning work, and we try hard to avoid such instances. The only best way to avoid cleaning incidents is to use high-quality and the latest safety tools, like our cleaners do."
For cleaners/companies having no or little experience in window cleaning, it's recommended to use the help of professional high-rise window cleaners like Clean Group. Even the companies who have a good experience and a qualified team of window cleaners can be prone to cleaning accidents due to the lack of proper precautions and safety practices. These include using high-quality ropes, platforms and other high-rise window cleaning tools, performing regular inspections and maintenance of the tools, and providing high-end training to the cleaners who are involved in the cleaning of high-rise external windows.
Clean Group has a qualified team of trained window cleaners and provides both internal window cleaning and external window cleaning services to properties in a variety of industries, including medical, school, retail, factories, and more.
"For property owners, it is our advice to only hire professional & experienced high-rise window cleaners who are trained and certified in this kind of cleaning work. Also, one needs to make sure that the company or cleaner they are hiring is insured and will take full responsibility for any damage done by the cleaners. If you need expert high-rise window cleaning or want to request a free quote, feel free to call our specialists in Sydney."
Clean Group has a very good reputation in the commercial cleaning industry and a brilliant team of experienced & trained cleaners who are very well familiar with the safety precautions to take when cleaning high-rise windows. The company has never had to face any accidental situations, thanks to their highly maintained tools & safe cleaning practices. Unlike other cleaning agencies that fail to regularly inspect their high-rise window cleaning equipment or do not provide proper training & instructions to their cleaners, Clean Group is highly concerned about the safety of its cleaners and clients and takes every measure possible to ensure satisfactory & safe cleaning results. Read the following article for one-stop cleaning solutions https://www.pressadvantage.com/story/38323-clean-group-offers-one-stop-quality-office-cleaning-in-sydney
https://youtu.be/gFgOD37psCE
To know more or to book a free on-site appointment with Clean Group's window cleaning specialists Sydney, one can call their customer service line at 1300 141 946.
###
For more information about Clean Group Sydney, contact the company here:

Clean Group Sydney
Stephen Matthews
+61288598938
sales@cleangroup.email
50 Pitt St, Sydney NSW 2000