Clean Group Office Cleaners Now Offering Advanced Cleaning Services With Cutting-edge Technologies
January 25, 2021 at 16:59
Clean Group is a Sydney-based office cleaning & commercial cleaning company that has been offering services in all major cities of Australia for over 20 years now. The company has world-class cleaners along with state-of-the-art office cleaning equipment to ensure the best quality cleaning for all its clients. Also, it has been times and again nominated as one of the fastest-growing cleaning companies in Australia, thanks to the wonderful cleaners' team and their use of the latest technologies in cleaning.
"Using the best & latest office cleaning equipment and technologies enables us to consistently provide our clients with unparalleled quality cleaning and sanitization for their commercial buildings. On top of that, we are lucky to have one of the best teams of cleaners in Australia. Most of our employees have been with us for years now and almost all of them have experience of multiple years in industrial cleaning," says Suji Siv, owner and CEO of Clean Group.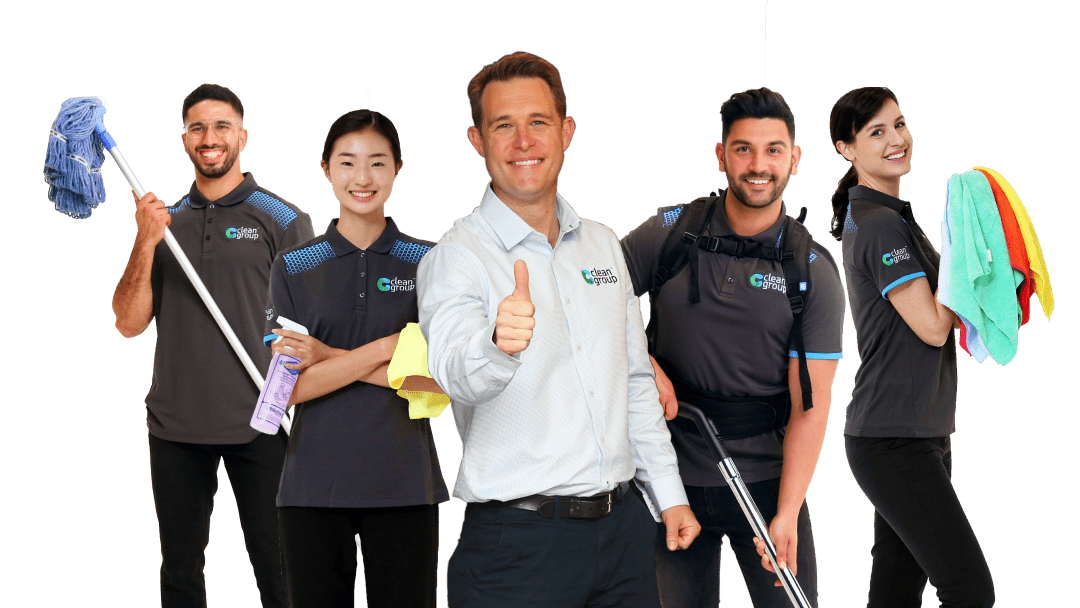 Businesses in all cities and suburbs of Australia are concerned about the safety of their employees and clients amid the ongoing COVID-19 threat. Keeping the workplace clean and sanitized is the only best way to ensure safety from the virus and limit the cross-contamination, as the World Health Organization recommends. Even though the threat is almost over and businesses are getting back on their feet, the importance of cleaning is not to be ignored. In fact, it's now more important than ever to keep the workplace clean and well-sanitized to avoid the possibility of cross-contamination, which might result in lost productivity and increased sick leaves.
Pointing that out, Suji Siv said, "We have been helping local businesses with their cleaning needs for many years now and did not stop even during the pandemic."
One positive impact of the pandemic is that people, especially business owners, are now more aware of keeping their premises clean, and cleaning companies like Clean Group are actively helping them with the job. Clean Group provides all types of commercial cleaning services to a variety of office buildings, gyms, schools, stores, hospitals, etc. in multiple cities of Australia. Besides offering top-class cleaning services and eco-friendly solutions, the company also specializes in the use of the newest cleaning technologies in the market.
"Our team having good knowledge of cleaning equipment always try hard to stay on top of the latest cleaning tools & technologies in the market. If we find out about a new type of cleaning technique that is really good, we make it our goal to make it available to our cleaners."
It is because of Clean Group's commitment to using the advanced cleaning technologies and their team of experienced cleaners that they are consistently regarded as one of the best commercial cleaning companies in Australia. Clean Group provides services in all major cities, including Sydney, Brisbane, Canberra and Melbourne, and hundreds of suburbs across the country. When it comes to offering extremely satisfactory office cleaning services, they are the number one choice for many businesses and office owners. One of the reasons for this tremendous popularity of this cleaning company is their ability to consistently deliver results across all their cleaning projects and their commitment to quality.
"The use of state-of-the-art equipment by our cleaners ensures the maximum levels of sanitization in offices along with efficient cleaning results for less effort and in less time."
Some of the top and probably the most popular pieces of the latest technology used by Clean Group cleaners include the I-mop scrubber and antibacterial microfiber cloths. The I-mop is a kind of scrubber that is fitted with a mop. It resembles an industrial scrubber but is smaller in size and much more efficient. For instance, the I-mop's flexible design makes it easy to clean hard-to-reach areas such as corners and under sofas.
The high-quality microfiber cloths used by their cleaners are also one of a kind. They have the antibacterial capacity and can remove all kinds of germs from the surface with just one wipe. Also, their cleaners use color-coded cloths and buckets in order to avoid cross-contamination when cleaning different areas in a place. Get more information about Clean Group affordable cleaning services in this news article https://www.pressadvantage.com/story/39117-clean-group-offers-professional-and-affordable-commercial-cleaners-in-sydney
https://youtu.be/gFgOD37psCE
Those who are looking for an efficient and technology-driven office cleaning service in Sydney will probably not find a better option than Clean Group. To book an appointment, visit the website or call 1300141946.
###
For more information about Clean Group, contact the company here:

Clean Group
Suji Siv
1300 141 946
sales@cleangroup.email
14 Carrington St, Sydney NSW 2000