Clean Group Offers 100% Safe High Rise Window Cleaning Sydney Services By Trained Staff
January 13, 2021 at 16:31
Clean Group, a Sydney-based commercial cleaning company ( https://goo.gl/maps/3X6s4ENfMhvW4rBN6 ), is now offering a full range of totally safe & efficient high-rise window cleaning services for strata buildings and multistories all across Sydney.
The company has been providing commercial cleaning services in Sydney for over 20 years now and has an in-house team of expert cleaners, including those with training & experience to clean high-rise windows. Clean Group's strata and window cleaning services are among the most competitive in the market and their window cleaners are the most experienced in this kind of job.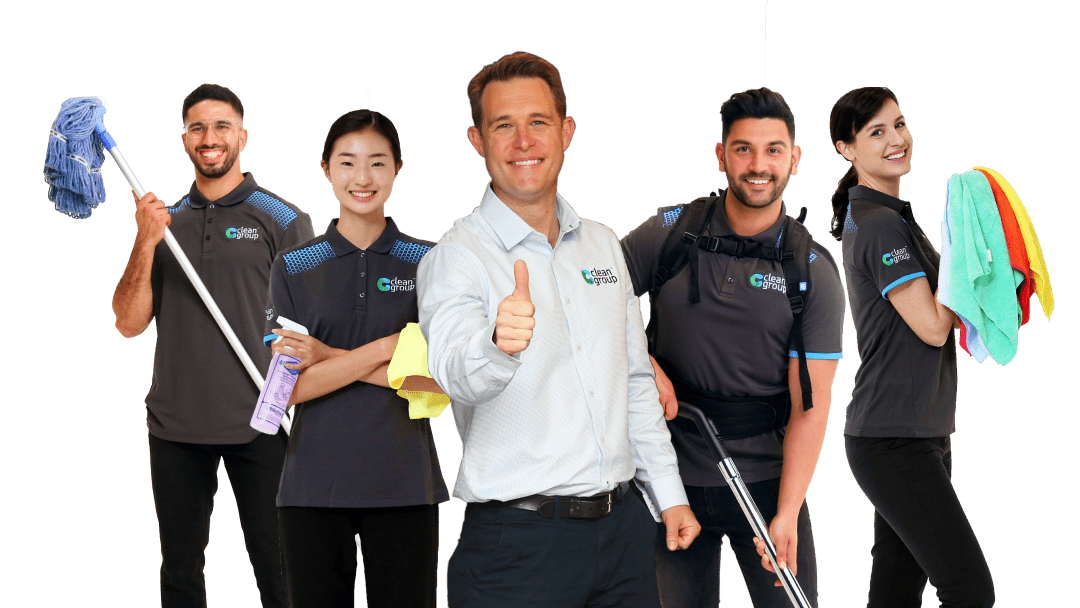 High-rise window cleaning is a risky job, as it involves using safety tools like rope access and temporary platforms in order to clean windows located high in a building. Naturally, this is something that only trained and experienced cleaners should be doing.
However, there are cleaning companies in Australia that use untrained staff and/or unsafe practices when cleaning high windows. Incidents such as the falling of the cleaning platform are the results of such negligence. Clean Group, on the other hand, is committed to following 100% safe high-rise window cleaning practices.
"At Clean Group, we use high-quality equipment along with advanced safety tools that are tested regularly for quality. Also, our cleaners are provided with routine training of safe cleaning practices, especially for the cleaning of high-rise windows and buildings. We take all the care we can to ensure the complete safety of our staff and our clients. All our cleaners are fully insured," says Suji Siv, owner and CEO of Clean Group.
At Clean Group, they have a professional team of window cleaners who provide high-quality window cleaning services to low, medium & high-rise buildings, including strata buildings, all across Sydney. They have been doing this for almost 20 years now and have good experience in the commercial cleaning industry.
Most importantly, they have skills as well as resources for abseiling cleaning in a totally safe & efficient manner. Besides the cleaning of windows and high-rise buildings, they may also provide related services, including maintenance, repair and painting. For details, one can visit their website or contact their sales team for a quote.
With the increase in the number of high-rise buildings in Sydney, the demand for expert window cleaners is now more than ever. Unfortunately, most of the companies that claim to provide high-rise window cleaning services in Sydney are not as professional or efficient as one would want them to be.
But, Clean Group is different. They have been cleaning windows and buildings in Sydney for many years now, and their customers seem to be quite happy with their performance and cleaning results. Their cleaners' team is fully insured and is regularly trained to follow safety practices when cleaning.
"If you are looking for a cleaner that you can trust, I recommend this cleaning company 100%. I cannot remember an instance when my instruction was not followed. The best way to go for a very detailed cleaning is to hire these guys. They make impossible, possible. Clean Group is just simply amazing," says Amanda, one of the happy clients of Clean Group.
The window cleaning services they provide include professional abseiling window cleaning Sydney, facade cleaning, rope access cleaning, and other high-rise window & building cleaning services. Also, they provide both internal window cleaning and external window cleaning services and can clean all types of windows, including those made of glass and fibre.
Their cleaners use state-of-the-art cleaning tools & equipment, including an auto squeegee, eco-friendly cleaning solutions & detergents, safety gear and belts, glass scrapers, washer, high-pressure cleaning, among others. For More information visit here: https://www.pressadvantage.com/story/40431-clean-group-office-cleaning-brisbane-company-offers-both-dry-steam-carpet-cleaning-services
One of the reasons why Clean Group is trusted by hundreds of property owners in Sydney for their routine cleaning needs is that the company has been consistently delivering high-quality results to its customers city-wide. Also, their cleaners are affordable enough to fit the budget of all types of businesses, including retail stores and small properties.
Their cleaners are known to arrive on time and finish their work without disrupting the work ambience. They are friendly yet highly professional individuals and can clean before, during or after work hours, as per the client preference. Another reason why Clean Group is preferred by local businesses in Sydney is its ability to offer customized cleaning solutions and quotes to meet the specific requirements of a client.
Those looking for an experienced window cleaning company for safe & efficient cleaning of high-rise windows in Sydney can call Clean Group for a free on-site quote.
https://www.youtube.com/watch?v=gFgOD37psCE
###
For more information about Clean Group Sydney, contact the company here:

Clean Group Sydney
Stephen Matthews
+61288598938
sales@cleangroup.email
50 Pitt St, Sydney NSW 2000