Clean Group Melbourne Reports a Shift in Cleaners Demand and Duties During the COVID-19 Pandemic
Clean Group is a full-service commercial cleaning company in Melbourne that provides commercial cleaning & office cleaning services to businesses of all kinds. The company has reported a significant increase in the demand for and stress on their office cleaners in Melbourne over the past year, mainly due to the pandemic. In fact, Clean Group has already started upgrading its team and services to keep meeting the shifting demand.
"The demand for office cleaners, especially ones with experience in disinfection cleaning, has surged dramatically over the past months. Besides that, the office cleaning needs & expectations of our clients have also changed a lot. With workplaces becoming more stressful and workers being afraid of their health safety because of the virus, office cleaning is now more disinfection focused," said Suji Siv, owner and CEO of Clean Group.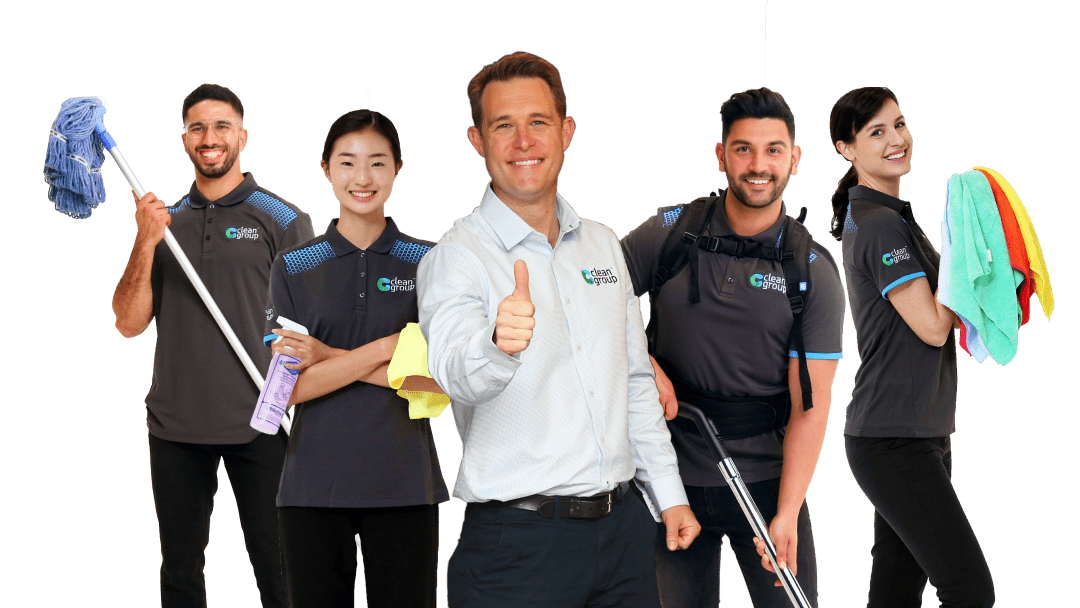 Before the pandemic, duties of a regular office cleaner normally included dusting, mopping and vacuuming different areas in an office. This also covered occasional disinfection of toilets, etc. Today, however, office cleaning is much more than just dusting and washing.
"An office cleaner today has to know about and provide disinfection service. This is not something you can expect your regular cleaners to do."
In the pandemic-ridden world, office cleaners have a tough job to do. Having the right knowledge and expertise along with access to the right set of equipment, machinery and chemicals is essential for cleaners to do their job right. Clean Group has since the beginning of the pandemic focused on training its cleaners and now has a full-time, in-house team of expert COVID office cleaners.
"Having the right people is the basic requirement. We always use the same team of cleaners for our office cleaning projects, who can provide great results consistently."
The Clean Group Melbourne office cleaning team has the necessary experience and has been certified by the national authority for providing COVID-19 cleaning services. Moreover, their cleaners have been trained strictly in line with the cleaning recommendations of the Department of Health and come equipped with all the best cleaning tools and resources the industry has to offer.
According to Mr Siv, working as a cleaner during the COVID times is not easy. "You have to take every precaution and do your best not just to ensure the safety of your own team but also of the clients and their premises." There comes a point where it gets very stressful. Cleaners have to worry about their own safety while ensuring safe & effective cleaning results for the clients.
To minimize the cleaning stress and ensure great results consistently, Clean Group has a pre-defined strategy that they use for all their office cleaning Melbourne projects. The first step is cross-checking to ensure the team has the right equipment and solutions for a job. All the cleaners are provided with PPE kits, gloves and masks and instructed to follow the safety precautions while cleaning. Besides that, the company routinely checks and performs the maintenance of their cleaning machines, equipment, etc. to ensure they work smoothly during a job.
"We use eco-friendly cleaning solutions such as Viraclean that is safe for humans and effective against most viruses and pathogens. In addition, we use microfiber cloths for wiping surfaces with minimal use of water and chemicals."
To avoid cross-contamination, the team uses colour-coded cloths, buckets, etc. for the cleaning of different areas like kitchens, rooms, toilets, etc.
Clean Group has been in the cleaning business for almost 20 years now. The company founder, Mr Suji Siv, himself has many years of commercial cleaning experience and has previously worked with multiple top commercial cleaning companies in Australia. He started Clean Group with the vision to become the top provider of affordable and high-quality commercial cleaning services in the country. As of today, his company provides cost-effective commercial cleaning solutions in most cities and suburbs of Australia and has dedicated offices in Melbourne, Sydney, Brisbane and Canberra.
Before COVID-19, Clean Group was primarily engaged in providing commercial cleaning and office cleaning services. But now they have a dedicated team of COVID cleaners who have already completed over a hundred successful COVID-19 cleans across Australia.
https://youtu.be/gFgOD37psCE
Businesses and office owners looking for a reliable and expert disinfection cleaning service provider in Melbourne can call Clean Group for a free quote.
###
For more information about Clean Group Melbourne, contact the company here:

Clean Group Melbourne
Amelia Annand
+61385784633
sales@cleangroup.email
1107/413 Collins Street, Melbourne VIC 3000 Australia