Clean Group Launches New Website Dedicated to Office Cleaning Brisbane
Clean Group, an office cleaning company based out of Sydney and having franchise locations in Brisbane, Canberra and Melbourne cities, has launched a new website for its customers in the Brisbane region. The company officially provides cleaning services in over a hundred suburbs of Brisbane and now allows customers to book a cleaner online through the Clean Group's website.
"The new website is not only more attractive and user-friendly, but contains better information about our cleaning services and allows users to request a free quote online in minutes. You can find all about our services, products, team, history and packages on the website and use multiple means, including phone, chat and email, to contact us. The website also has a dedicated blog section where our experts share useful tips and articles to educate the public about safe cleaning practices," says Suji Siv, owner and CEO of Clean Group.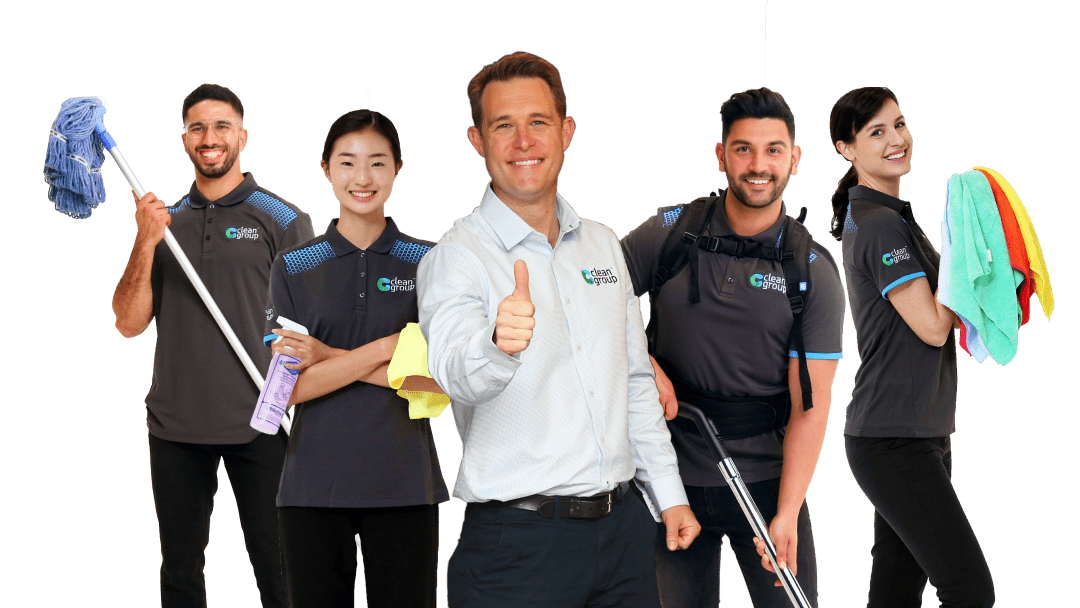 Also, the company has recently started office COVID-19 cleaning services as well, which covers the cleaning and disinfecting needs of local businesses in and around Brisbane amid the pandemic.
Companies looking to re-open their premises after the pandemic can visit the Clean Group Brisbane website/blog to find out about the safety precautions to follow to limit the infection spread as well as to book an office cleaning and disinfecting service anywhere in the city.
"One thing we have learnt from the pandemic is that cleaning is not only about dusting your place or mopping the floors. The actual cleaning is as much about safety as it's about appearance. If your office employees or visitors are getting sick even when your premises are being cleaned regularly, you need to do more. Complete sanitizing of offices is important to protect the health safety of everyone.
While large organisations already have their in-house workers to take care of their cleaning needs, not many small businesses can afford to have a full-time team of cleaners, especially when their premises are too large for a single person to clean. Then, there is the problem of regular cleaners not knowing the ABCs of disinfecting cleaning. The only wise option in such cases is to find a professional cleaner with the ability to deep clean as well as disinfect. But, finding a good office cleaner in Brisbane on a tight budget is nothing less than a challenge.
Well, not anymore. There are the companies like Clean Group that are not only offering high-quality cleaning services to small businesses and individual property owners but also cutting their prices to ensure they fit everyone's budget. The company offers a complete range of commercial cleaning services at less than the industry price and with a 100% satisfaction guarantee. "We provide a dedicated team of cleaners so you don't have to hire one. Our cleaners bring their own supplies, equipment and all, so you can simply relax and focus on other important matters of your business."
The Brisbane branch of Clean Group was started last year in January and has since been committedly catering to the routine and one-off cleaning needs of local businesses in the area. And now, with the new website, the customers also have the option to book a cleaner online in less than a minute. The process to hire an office cleaner from Clean Group involves three easy steps. First, a potential customer needs to call the company or contact them using the form on the website to request a free quote. Next, a company person will visit the client's premises to analyse the cleaning needs and prepare a customised cleaning plan and quote accordingly. The third and final step is the confirmation from the client, after which the term will start the cleaning work as per the client's instructions and preferred schedule.
Clean Group Brisbane offers a free, no-obligation quote after on-site inspection & analysis of a potential client's property for its cleaning needs based on factors like the property condition, type of property, date since last clean, number of cleaners required, etc. "Our cleaning quote is usually the best and clients like them immediately. We still allow clients to request changes if there is scope for improvement. Also, this is a no-obligation quote, so a potential client can simply deny our service if he/she doesn't like the quote, which is very rare in our case."
https://youtu.be/gFgOD37psCE
To book an office cleaner or cleaning service with Clean Group Brisbane, one can visit their website https://www.clean-group.com.au/brisbane/ or call their customer helpline number 07 3085 4358.
###
For more information about Clean Group Brisbane, contact the company here:

Clean Group Brisbane
Beau Sleeman
+61730854358
sales@cleangroup.email
Brisbane CBD QLD Australia