Clean Group is Upgrading its Commercial Cleaning Services to Meet Clients' Demands
A leader in the commercial cleaning industry for over 20 years, CleanGroup has announced that they are going to upgrade their commercial cleaning services to provide even better quality and long-lasting clean environment at commercial places while keeping the price still easily affordable.
The company Clean Group is one of the well-known commercial cleaning companies that is located in Sydney and has offices in many suburbs. The company has been providing inexpensive quality commercial cleaning, strata cleaning, industrial cleaning, residential cleaning services for the last 20 years without a single complaint, and now they are raising their own standard by upgrading their commercial cleaning services.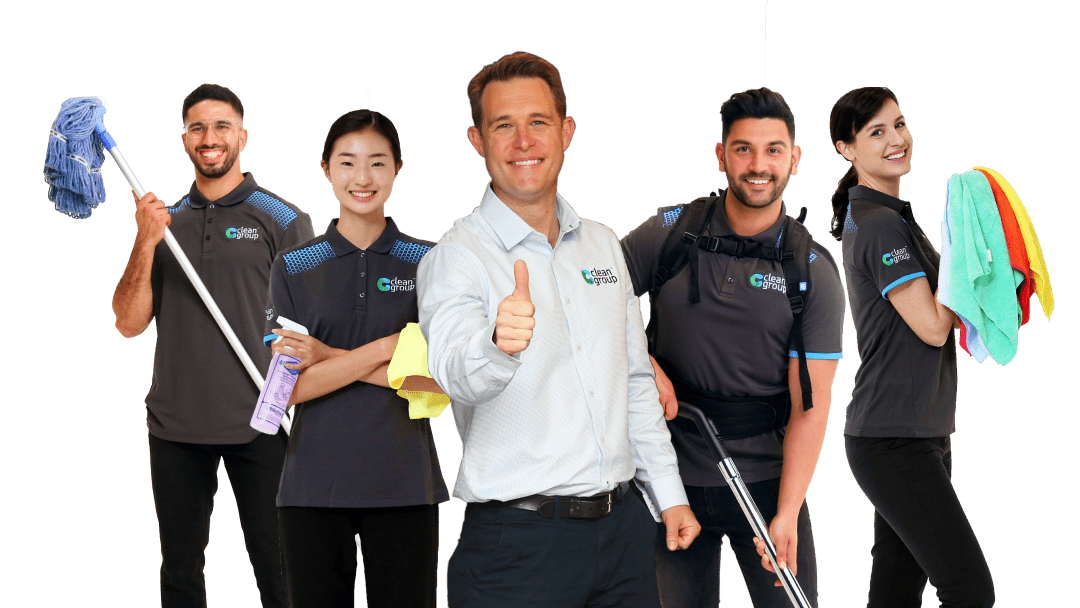 Suji Siv, CEO, and founder of Clean Group said on this occasion that' customer satisfaction is always on our priority, we observed that we can add a few more things, cleaning activities and equipment to provide even better commercial cleaning services without increasing the service cost. Due to all these, we are planning to upgrade our commercial cleaning services. Currently, we are upgrading services in Sydney only but soon the same upgraded one will be provided at all the locations.
It is notable that Clean Group is one of the most reputed commercial cleaning companies and its services have been appreciated from time to time by various authorities and of course its customers. With most of the positive reviews, Clean Group has been expanding its reach and coverage area in the last few years.
Clean Group can provide Cleaning services at all the Commercial Properties which includes offices, entertainment centers, hotels, warehouses, restaurants, movie theatres, clubs, and malls, etc. The company can provide cleaning through dry and wet methods. These methods include Rotowash, Truck-mounted steam cleaner, Deep extraction, Steam cleaning, Encapsulation, Floor maintenance, Germicidal disinfecting wipes, etc.
According to their official website, their cleaners use manuals as well as mechanical equipment as per requirements for cleaning commercial locations. Under manual equipment, they have access to a microfiber cloth, abrasives, brushes, brooms, etc. However, under mechanical equipment, they have access to vacuum cleaners, polishing machines, floor scrubbers, and steam vapour machines. As the company is upgrading its commercial cleaning services, it has now added ULV fogging machines, air blowers, electrostatic sprayers, more powerful polishing machines, and various other types of latest cleaning machines.
According to the official website, the Clean Group introduced a new range of commercial cleaning services, the package includes inspection, regular cleaning, deep cleaning, and now disinfection activity as well. Disinfection activity is added to the package, due to the Covid-19 pandemic. The disinfection will protect everything by eliminating germs, viruses, and bacteria from commercial properties.
Under the upgraded commercial cleaning service their cleaners will at first inspect the complete area and then make a plan. They will start with vacuuming and mopping all hard floors with cleaners and disinfectants. After that they will dust all horizontal surfaces of desks, chairs, tables, and other furniture; damp-wipe all horizontal surfaces with disinfectant. And then they will empty waste containers and replace stuff as needed.
Their cleaners would then vacuum all the carpets and mattes and they will also remove the cobwebs from the front entrance. Cleaning bathrooms and toilets, kitchen floors, elevators, and stairs with cleaners and disinfectants is also part of these upgraded cleaning services. They will also empty trash residues and wipe if needed and can replace bin liners and they will stock toilet tissue, hand towels, facial tissues, and hand soap.
Their cleaners will also remove garbage from everywhere, and in addition, they will also polish all the brass and glitter; Clean interior and exterior specs; Clean walls and painted surfaces, etc. They will also clean and disinfect doors on both sides, toilets, stair railings, light switches, electronic devices, and all highly sensitive places.
https://youtu.be/gFgOD37psCE
Clean Group is also well prepared for one-time, regular, and scheduled cleaning services. Business offices located in and around Sydney, Melbourne, Brisbane, and Canberra can contact Clean Group directly through their official website, or any other medium including call or email. On the website, visitors will have to fill the available form and after submitting it, their representatives will call you back, they will ask a few basic questions to know the location and requirement and they will also answer all of your queries. Thus, to enjoy the upgraded commercial cleaning services contact Clean Group now.
###
For more information about Clean Group, contact the company here:

Clean Group
Suji Siv
1300 141 946
sales@cleangroup.email
14 Carrington St, Sydney NSW 2000