Clean Group Creating Safe Workplaces with Eco-friendly Office Cleaning in Melbourne
As the world is becoming more aware of saving the environment, businesses across Australia are opting for eco-friendly cleaning to minimize the bad impacts of cleaning on the ecosystem. Clean Group is one of the popular companies offering eco-friendly cleaning services to businesses in Australia. From its Melbourne office, Clean Group caters to the routine cleaning needs of hundreds of offices across the city and in nearby suburbs.
As Australians are becoming more careful about the environmental impacts of the products they use every day, more and more of them are opting for eco-friendly alternatives. This can be seen almost exclusively in the cleaning industry, where businesses all across the country are choosing environment-friendly products that are safe for humans as well. Also, cleaning is one of the industries where the use of toxic chemicals and similar products is very common. These chemicals in regular cleaning products could be bad for the environment and for humans.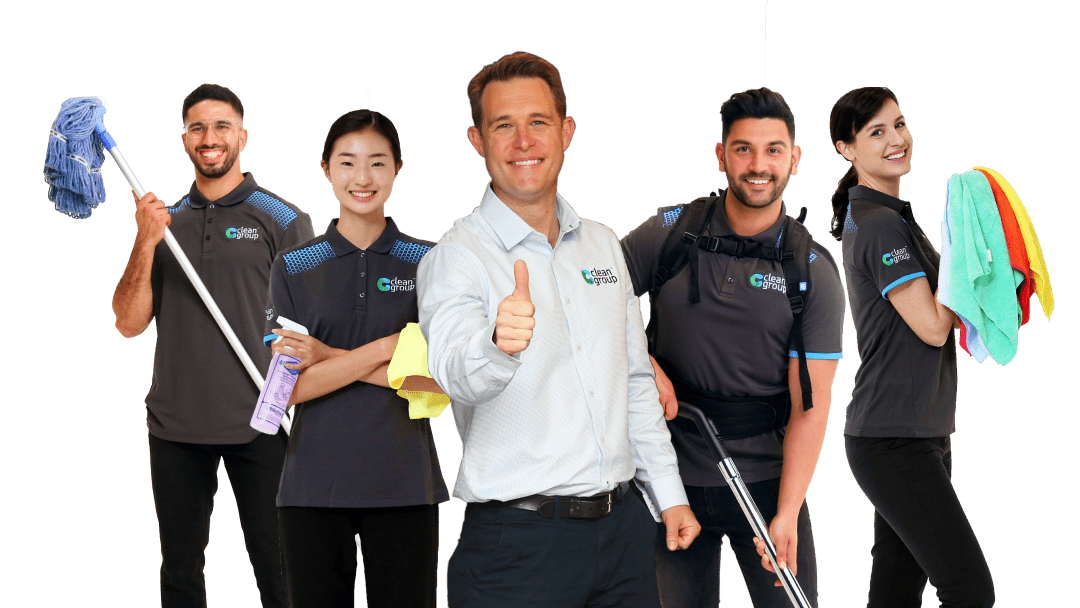 Clean Group Melbourne comes to the rescue.
With its innovative concept of pure eco-friendly cleaning with the use of special cleaning solutions and products that are certified safe and non-harmful, Clean Group is making green cleaning a possibility for businesses in the country.
"As the passion for environmental safety is increasing in the corporate space, so is the demand for green cleaning services. We at Clean Group specialize in offering 100% eco-friendly and safe cleaning services using meticulously-created cleaning products and methods that meet customers' expectations. For us, the safety of our clients and our cleaners is always the top priority, which is why we avoid using harsh chemicals for cleaning," says Suji Siv, owner and CEO of Clean Group.
Clean Group Melbourne is a full-service commercial cleaning company with its head office in Sydney and a branch office in Melbourne. Eco-friendly office cleaning is one of the USPs of the company, for which it is already becoming famous among the Australian businesses. In the last couple of years, Clean Group's innovative and environmentally safe cleaning approach has attracted hundreds of businesses looking for alternatives to traditional or chemical-based cleaning methods.
While many cleaning companies in Melbourne and other parts of the country still refuse to accept that proper cleaning is possible without toxic or chemical-based products, Clean Group is breaking the norms with its extensive and specialized eco-friendly office cleaning services. "The cleaning products we use are certified safe and contain only natural ingredients. Forget the heavy chemical smell of traditional cleaners. Natural, green cleaning is the future."
Cleaners at Clean Group use a variety of green cleaning products and solutions, containing natural supplies such as lemon, vinegar, baking soda, etc. In addition, some of them contain mild chemicals such as ethanol in minimal quantities so as to not have any negative impacts on humans or pets. Viraclean, for instance, is a hospital-grade disinfectant that is TGA-approved to kill up to 99% of germs, including the COVID-19 virus, and is safe for humans. It is non-corrosive to metals and does not leave stains, which means no harm comes to the property or people around it.
Other than nature-friendly cleaners and products, Clean Group uses some of the best and proven cleaning methods that involve minimal use of harsh chemicals. In fact, most of the cleaning equipment used by the company focuses on using little or no water in the process. For example, their cleaners use microfiber cleaning cloths that are highly effective in the cleaning of surfaces and can remove a range of bacteria and germs with just one wipe. The best thing is that these clothes use zero water or chemicals in the process. Moreover, the company cleaners use color-code products, cloths and equipment to avoid cross-contamination when cleaning sensitive places like hospitals or toilets. Also, the company avoids using third-party cleaners that have not already been tested or approved by the management.
"Specialized Office Cleaners Melbourne are constantly exploring and adding new eco-friendly cleaning products to our range. For instance, the i-Mop floor scrubber that we have recently started using combines the power of an industrial scrubber with the flexibility of a mop. And it can provide efficient cleaning results without the use of chemicals and/or water," said Suji Siv.
https://youtu.be/gFgOD37psCE
Businesses looking for reliable and efficient eco-friendly office cleaning services in Melbourne can contact Clean Group or visit their website.
###
For more information about Clean Group Melbourne, contact the company here:

Clean Group Melbourne
Amelia Annand
+61385784633
sales@cleangroup.email
1107/413 Collins Street, Melbourne VIC 3000 Australia