Clean Group Announces Mobilization of Commercial Cleaning Services for Businesses in Australia
Clean Group, a leading provider of commercial cleaning and disinfecting services in Melbourne, announced it is starting a new department to tackle the growing need for disinfecting services amid the COVID-19 pandemic. The company has already launched a new branch in Canberra and now covers over a thousand suburbs across the country, providing efficient cleaning and disinfecting services to local businesses.
"As one of the most experienced commercial cleaning companies in Melbourne, we are always ready to help our customers with their cleaning needs. Even during the pandemic, when most commercial premises were shut, we kept working 24x7, providing disinfecting cleaning services to essential businesses like hospitals and grocery stores. Seeing the growing demand for expert disinfection cleaning services, we have recently started a new division of cleaners trained & experienced in this particular sector," says Suji Siv, owner and CEO of Clean Group.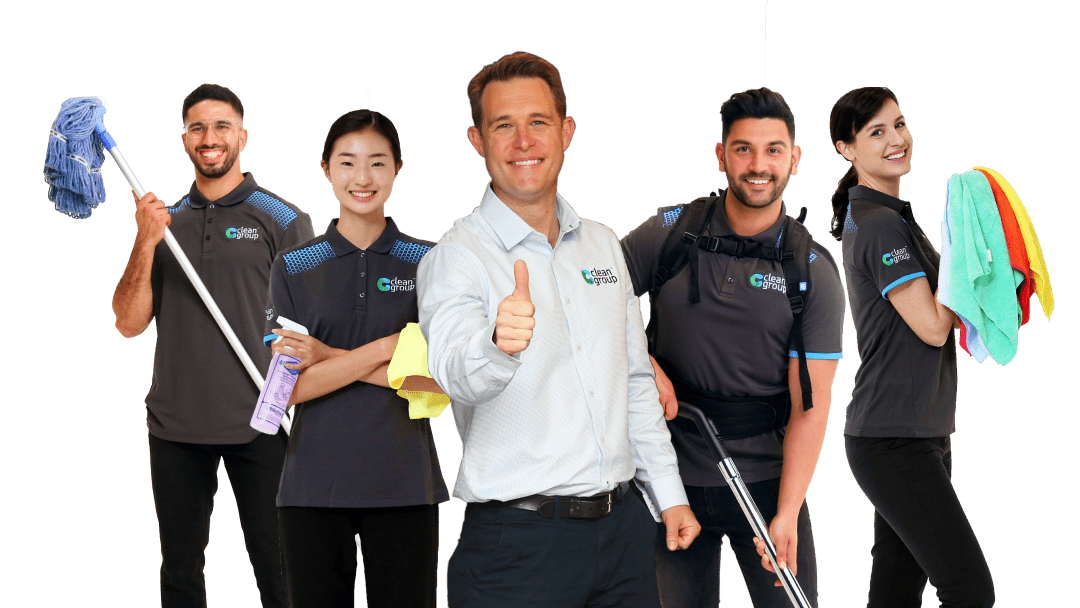 Clean Group was one of the first cleaning companies to start offering a dedicated COVID cleaning service to help local businesses such as offices, hospitals & restaurants to quickly & efficiently disinfect their premises to keep their workers and customers safe. The company offers complete disinfection services in line with the highest standards and official guidelines. "We have already completed hundreds of COVID-19 cleaning projects across a variety of premises all over the country," he added.
The new team of disinfection cleaners will be at the frontline for all the company's new projects, providing immediate assistance to local businesses looking for quick COVID-19 cleaning of their premises with complete safety. The team has been trained according to the government's guidelines for COVID cleaning and uses resources and supplies that are certified effective in removing the virus. "The expansion of our core team will help us serve more of our customers in their time of need, as the demand for disinfecting is only looking to increase in the coming days."
Clean Group Melbourne offers a complete range of commercial cleaning & office cleaning services to local businesses in the city and surrounding suburbs. They have been doing this for over 20 years now and have plenty of experience in catering to the tailored cleaning needs of different types of commercial premises in the region.
"In these testing times, our main focus is on catering to the cleaning needs of healthcare facilities and essential businesses on a property basis. In addition, our cleaners will be providing pre-contamination, post-contamination and deep cleaning services to affected businesses with a focus on high traffic areas. We intend to help essential businesses keep working in a safe environment and minimize the spread of the virus so that other businesses and workers can safely return to work at the earliest."
Clean Group is also offering 24-hour emergency cleaning and disinfecting service through a team of dedicated cleaners. Also, the company is constantly coordinating with organisations such as the World Health Organization and the CDC, and constantly adapting its cleaning strategies and protocols to meet the shifting industry standards.
Clean Group is leveraging its 20 years of commercial cleaning & disinfecting experience to continue to provide top-quality & safe services to businesses across Melbourne, Sydney, Brisbane and Canberra districts.
"Besides offering safety-driven cleaning & disinfecting services to our clients, we are all taking all the precautions to ensure the safety of our cleaners. This includes an increase in testing, training, and educational activities for the company employees. Besides, we have made sure that our workers have plenty of resources available and take the necessary precautions relating to the use of masks, gloves, social distancing, etc. when cleaning, to keep themselves and the people around them safe."
About Clean Group Melbourne
Clean Group Melbourne is the subsidiary of the Clean Group company, which is a Sydney-based, full-service commercial cleaning company offering office cleaning, gym cleaning, childcare cleaning, school cleaning, hospital cleaning and other commercial & property cleaning services to businesses in 1000+ suburbs, cities & districts of Australia. Besides regular office cleaning services, the company also offers basic restoration and property management services. They also have a dedicated team to tackle the cleaning needs of NDIS members and non-profits. The company was founded by Mr Suji Siv on the core values of reliability, honesty and integrity, which the team still maintains across all their cleaning jobs.
https://youtu.be/gFgOD37psCE
Any business in any industry looking for a reliable commercial cleaner for cleaning or disinfecting their premises in Melbourne can contact Clean Group.
###
For more information about Clean Group Melbourne, contact the company here:

Clean Group Melbourne
Amelia Annand
+61385784633
sales@cleangroup.email
1107/413 Collins Street, Melbourne VIC 3000 Australia