CG Cleaning Company Sydney Offering Affordable COVID-19 Childcare Cleaning Services
According to a Forbes' report, childcare centres in Australia are struggling to pay the high cost of COVID-19 cleaning. This is particularly true for non-for-profit childcare institutions that are forced to pay thousands of dollars for deep cleaning & disinfection of their centres every time a COVID-19 case is reported. These childcare centres and many other institutions in Sydney can benefit from knowing about the Office Cleaning Group Sydney company that is for a limited period offering its childcare services plus disinfecting at a very low introductory price.
The Office Cleaning Group is a Sydney-based commercial cleaning & childcare cleaning company offering cleaning services in 650+ suburbs. In the aftermath of the COVID-19 pandemic, as businesses struggle to keep their premises clean and sanitised, the company is offering affordable COVID cleaning services to childcare centres in the region.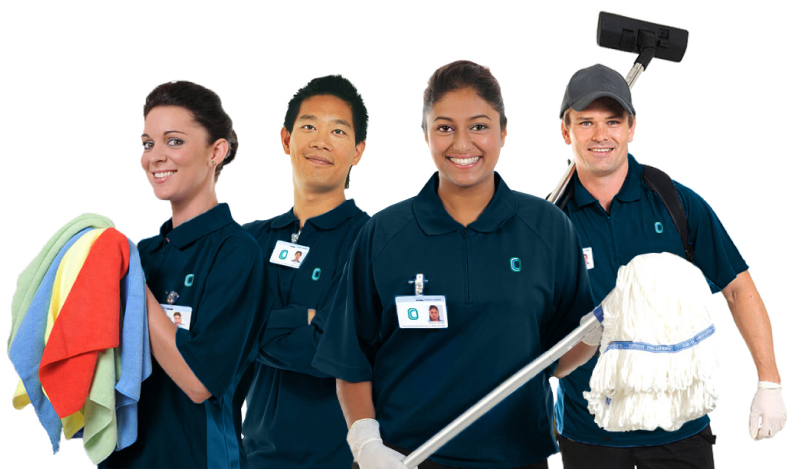 Since it has been mandated for organisations to get their premises disinfected after a COVID case is reported there, it is becoming difficult for non-profit institutions, including childcare centres, to bear the high cost of disinfection cleaning, which could go as high as $9,000 per clean.
The Office Cleaning Group Sydney has come to the rescue and is helping small childcare centres stay afloat by offering quality disinfecting cleaning services at minimal prices. On top of that, the company is known to provide cleaning services using strictly eco-friendly and non-toxic products.
Besides the cost, another concern for many childcare centres is the increasing use of disinfectant products by their cleaners to combat the Coronavirus. Some of these disinfectants may contain toxic ingredients or chemicals that are not very safe for humans.
For instance, bleaching solutions containing sodium hypochlorite when coming in contact with acidic cleaning solutions can release chlorine gas, which could be deadly. So, it's important that a disinfectant cleaning service provider is well-experienced and has good knowledge of the safety precautions to take when cleaning a sensitive place like a childcare centre.
The Office Cleaning Group Sydney was providing disinfection cleaning services long before the pandemic hit and has the necessary resources and staff for the job. That, combined with the company's eco-friendly cleaner policy ensures that no harm comes to their workers and/or customers during the cleaning process.
"All the cleaners in our childcare cleaning team are experienced professionals having good knowledge of the best products to use for efficient & safe cleaning and disinfection.
"We use certified natural cleaning products and methods that are not only highly efficient but completely safe for humans, kids & pets. All our childcare cleaning services along with COVID-19 cleaning are being offered at exclusive, discounted prices for a limited period. In addition, all the routine cleaning clients get their first disinfection clean free of charge," says a company representative.
The Office Cleaning Group Sydney is trusted by hundreds of property owners for the routine cleaning of their premises in Sydney. In the aftermath of the pandemic, the company was receiving hundreds of quotes daily from Sydney businesses looking to get their premises sanitised and disinfected to remove the virus. The company has recently updated its team and is now offering cleaning and disinfecting services in all suburbs and areas of Sydney. For non-profit organisations, NDIS and similar premises, they offer exclusive cleaning packages at lower than normal rates.
The Office Cleaning Group Sydney company is known for their unique ability to provide customised services according to the specific cleaning requirements of different businesses. For instance, they take special care to ensure safety when cleaning sensitive premises such as childcare centres and hospitals. To avoid cross-contamination, they use colour-coded buckets and microfibre cloths.
Also, the company is famous for using high-end cleaning equipment, including the most advanced technologies in the market. It was one of the first companies in Sydney to introduce the universally acclaimed Electrospray Disinfection technology. "This method can disinfect and remove up to 99.99% of germs from every corner or surface of your workplace with up to 30 days of protection."
The company is dedicatedly offering cleaning and disinfection services to small businesses, including for-profit and non-profit childcare centres, schools and other care centres in the city. Their services or cleaners can be easily booked online with flexible scheduling options and seamless online payments.
Childcare centres looking for safe & affordable childcare cleaning service in Sydney can contact the Office Cleaning Group Sydney for a free quote.
###
For more information about Office Cleaning Commercial Cleaning Sydney, contact the company here:

Office Cleaning Commercial Cleaning Sydney
Stephen Matthews
+61 2 8379 4072
sales@cleangroup.email
8/51/49 York St, Sydney NSW 2000, Australia