CatCuddles Celebrates National Change A Pet's Life Day
January 29, 2021 at 19:43
January 2021 is National Change A Pet's Life Day. Created in 2009, National Change A Pet's Life Day is about recognizing animal shelter staff and volunteers, encouraging the adoption of shelter animals, and raising awareness about the needs of animal shelters. Use the hashtags #ChangeAPetsLife Day or #NationalChangeAPetsLifeDay to spread the word about the holiday and the importance of animal shelters.
"CatCuddles supports no-kill shelters and animal rescue organizations across the United States," said Steve Miller, owner of CatCuddles. "Celebrating National Change A Pet's Life Day is an excellent way for CatCuddles to build awareness about animal shelters and the cats and kittens that can be fostered or adopted."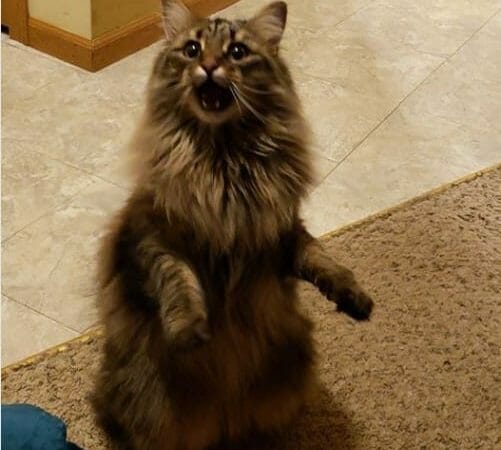 CatCuddles is a website dedicated to providing information about feline health issues and different cat breeds. To support no-kill animal shelters, CatCuddles sponsors a giveaway that makes $500 donations to cat rescues or shelters across the nation. Crafty Cat Rescue in Ann Arbor, MI was the most recent recipient.
"There are numerous ways to help support National Change A Pet's Life Day," said Miller. "One of the most direct ways is to volunteer at a local animal shelter." Most animal shelters rely on volunteers to carry out their day-to-day activities. Although volunteer opportunities may vary, activities might include petting and playing with shelter animals, cleaning cages and runs, sorting donations, and assisting with fundraising and events.
"To help relieve crowding at shelters, volunteers can also foster a shelter animal until it is adopted," said Miller. "Many people find fostering a cat or kitten to be incredibly rewarding." Fostering any type of cat breed involves providing a loving and safe home for pets until they are adopted. It may also involve taking care of pets that are recovering from surgery, injury, or illness. Fostering also provides shelter animals with a break from the stress of living in a shelter.
If time is limited, making a donation to an animal shelter is another option. "Donations can be monetary or material," said Miller. "Many shelters need donations of food, blankets, sheets, towels, and cleaning supplies. Check with the local shelter for their specific wish lists." Monetary donations help to fund rescue, rehabilitation, care, and adoption efforts. Creating a fundraising drive with family, friends, a sports team, or another organization is also a great alternative.
"Perhaps the best way to change the life of an individual shelter cat is to adopt them," said Miller. "Providing a loving forever home to shelter cats and kittens makes an immediate difference in their lives and provides years of companionship for the adopting families."
"Another way to celebrate the holiday is to drop off a basket of goodies with a note of thanks to be enjoyed by the shelter staff and volunteers," said Miller. "Although working with shelter pets can be incredibly rewarding, it can also be challenging and heart-breaking. Taking a moment to recognize the special people who work in animal shelters is much needed and appreciated—and it doesn't need to be limited to January 24."
Interested individuals can also support animal shelters and the volunteers and staff by sharing their efforts via social media.
###
For more information about CatCuddles, contact the company here:

CatCuddles
Steve Miller
(800) 459-0519
news@catcuddles.com
Steve Miller
4400 N Scottsdale Rd. Suite 9-285
Scottsdale, AZ 85251

support@goodpooch.com
https://goodpooch.com