Brisbane Commercial Cleaning Company Launches Expert Office & Speciality Cleaning Services
Clean Group, a commercial cleaning services company in Brisbane, has introduced a new range of quality & safety-driven office cleaning services for businesses in the city. As a full-service commercial cleaning & office cleaning company, Clean Group specializes in the cleaning of all standard and special types of business premises, including offices, new properties, strata buildings, schools, malls, hospitals, gyms, and more. The firm has recently expanded the business to other sectors and now also offers specialized cleaning services including after builders cleaning and end of lease cleaning.
Clean Group Brisbane is known for offering world-class cleaning and maintenance services to businesses at cost-effective prices. The company cleaners have a combined experience of more than 50 years in the industry and are equipped with the knowledge of cleaning a variety of premises including offices, schools and others. They can be hired for instant cleaning, routine cleaning and one-off cleaning projects throughout Brisbane city and nearby suburbs.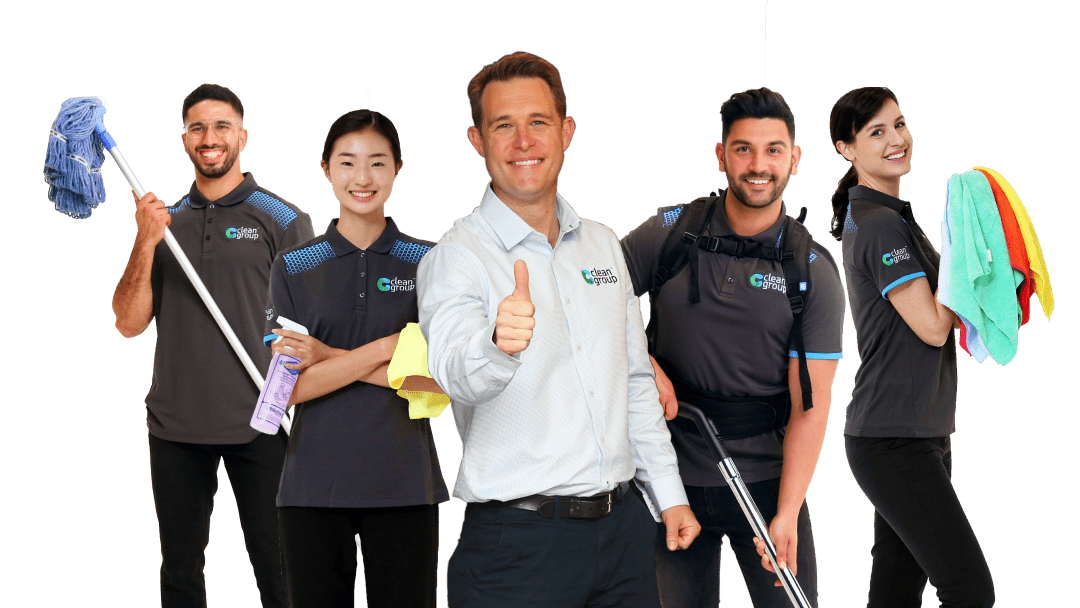 "We are proud to be a leading company offering affordable & quality office cleaning services in Brisbane. Most of our cleaners have good professional cleaning experience and have worked with small & large businesses for their cleaning needs. On top of that, they are trained by our expert area managers in safe & results-driven cleaning practices as per the company's norms. Overall, you can expect excellent quality cleaning at a great price when you choose to hire us," said Suji Siv, owner and CEO of Clean Group.
Clean Group now offers a complete range of office cleaning services, which include in-depth cleaning of common areas and disinfection of sensitive places such as toilets & kitchens. Thanks to their extensive experience in the industry and a capable team of expert cleaners, the company is able to consistently deliver better than expected results to its clients throughout the Brisbane area.
"Different types of properties have different nuances so it's important that you choose a commercial cleaning company that has experience with your type of property. We have commercial experience with Medical Centres – specialty sanitisation, Schools – classrooms, staff rooms, toilets, outdoor areas, etc., Warehouses – office, storerooms, & factories, Childcare Centres, Offices – external and internal, Retail Chains, and more," he added.
Of course, the cleaning needs of different types of properties are different. A warehouse for instance is likely to have stains of oils, paint, etc., while an office will have regular types of dirt and dust besides bacteria. So, it's best to choose the right cleaner after properly analysing the particular cleaning needs of a business. Clean Group has a huge experience in the cleaning of a variety of properties throughout Australia, including offices, warehouses, hospitals, gym and more, which makes it the best choice for the cleaning of any commercial facility anywhere in Brisbane.
The company also offers a free property inspection for its clients in Brisbane. The inspection team intends to analyse a place for its cleaning needs to enable the cleaners to figure out the best plan for cleaning the property. Also, based on this on-inspection, they offer the best, customized cleaning quotes to their clients. "The on-site inspection quote is free and non-obligatory. You can still refuse our services if you do not like our quote. However, we encourage you to request to modify the quote if you want any changes or improvements in it."
Clean Group is also one of the few cleaning companies in Brisbane that offer a 100% satisfaction guarantee with all its projects and services. "We are serious about excellence in everything we do. And part of that is exceeding your expectations. That's why we have a 100% delight guarantee.. Simply, if for whatever reason, you're not happy with any of our work, simply advise us within 24 hours and we'll promptly fix the problem-free," says the website.
All Clean Group cleaners are experienced professionals who are insured and police-checked and therefore safe to work with children and sensitive places like hospitals and schools. Also, all the new cleaners are trained by the company's seasoned managers and heads, including the CEO himself, in sophisticated & safe cleaning practices. Additional training is given to cleaners who are responsible for specialist cleaning tasks such as window cleaning, high-rise cleaning, after builders cleaning, etc.
https://youtu.be/gFgOD37psCE
Businesses looking for expert office cleaners in Brisbane can call Clean Group or visit their website to request a free quote.
###
For more information about Clean Group Brisbane, contact the company here:

Clean Group Brisbane
Beau Sleeman
+61730854358
sales@cleangroup.email
Brisbane CBD QLD Australia