Beverly Hills Chiropractic Center Offers Quality Chiropractic Care
November 08, 2021 at 21:58
Beverly Hills, CA based Jochen Chiropractic & Wellness Center is pleased to offer comprehensive chiropractic care to their community. They are a top-rated Beverly Hills chiropractic center that offers a wide range of treatment and services, including chiropractic adjustments, chiropractic massage, acupuncture therapy, skin care and aesthetics and much more.
As noted on their website, Jochen Chiropractic & Wellness Center is composed of a team of highly trained professionals who advocate for holistic and pain-free lifestyles using chiropractic care, natural treatments and traditional Chinese medicine (TCM). They have been in the business for over 30 years, providing convenient and quality care to patients of all ages in Beverly Hills.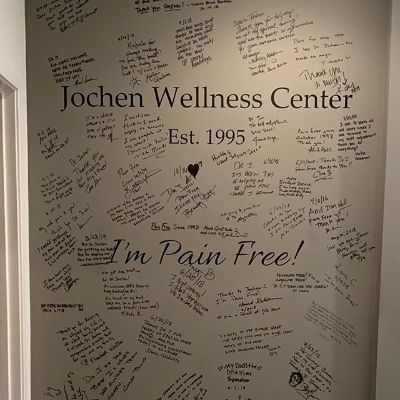 Jochen Chiropractic & Wellness Center asserts that chiropractic care is the most effective way to treat pain and discomfort in the back, neck, shoulders, arms, or legs brought about by injury. It is safe and non-invasive, allowing them to treat patients of all ages, including pregnant women, seniors and children.
The Center also utilizes the latest technology in the industry to provide superior chiropractic care. They are proud of their state-of-the art facilities and equipment, which include high-resolution X-ray machines, the latest computerized orthopaedic spinal evaluation software and other chiropractic tools. All of these tools and systems are used to ensure that they can help patients achieve better health without having to resort to drugs or surgery. The state-of-the-art facility offered by Jochen Chiropractic & Wellness Center is just one of the many reasons why they are one of the leading chiropractic centers in Beverly Hills, CA.
In addition to quality chiropractic care, Jochen Chiropractic & Wellness Center also offers acupuncture therapy, cupping and other TCM procedures. Their goal is to help patients achieve a pain-free, drug-free state while enhancing their overall health and wellness. TCM has long been recognized as an effective method of treatment and has been widely used by many patients all over the world for centuries. It is a form of alternative medicine that uses natural remedies to treat and prevent illnesses. TCM is based on the belief that qi (energy) and blood flow must be balanced, smooth and flowing for a person to stay healthy. If this balance is disrupted or weakened by injury or other causes like stress, fatigue or poor diet then it will result in pain and disease.
Jochen Chiropractic & Wellness Center also provides skin care and aesthetic services to their patients. This includes microcurrent treatments, microdermabrasion, signature facial treatments and body hair treatments. They also offer laser treatments for those who need post-surgical rehabilitation, wound healing, healing strains of the muscles, tendons, ligaments and more. Learn more here: Laser Treatment Beverly Hills.
Thanks to Jochen Chiropractic & Wellness Center's dedication to providing quality care to their patients, many in the community have had highly positive feedback to share about the practice. In a 5-Star Google review, Marcia Wade says, "Dr. Stephen Jochen and his capable team of physicians, therapists and administrative support personnel are the best! They are professional and focused on overall wellness. My sessions are timely, and I feel aligned, light on my feet and physically fit after each visit. I appreciate the holistic approaches and treatments and have discovered the joys of acupuncture and cupping. I look forward to my 'tune up' appointments because they do my body good! Come check out this awesome center. Let them know Marcy sent you!"
In another 5-Star Google review, Oscar Garcia says, "This office is great! They truly care about their patients here. I always feel so much better after my sessions. I come to this office for both acupuncture and chiropractic treatments, and my wife comes for both skin care treatments and massages. She loves it! All the staff here are awesome! And not to mention the office is beautiful. If you're in pain, or just need to relax and unwind before you head home after a busy day in the office, you have got to give them a call! Tell them I sent you!"
Those who are looking for a chiropractor may check out Jochen Chiropractic & Wellness Center's website for more details. Customers may also connect with the practice on social media to stay up to date with their news and announcements. Learn more here: Chiropractor Beverly Hills.
###
For more information about Jochen Chiropractic & Wellness Center, contact the company here:

Jochen Chiropractic & Wellness Center
Dr. Stephen Jochen, D.C.
310-556-8071
jochenmarketing@gmail.com
9478 West Olympic Blvd. Penthouse
Beverly Hills, California 90212