BarkWiki Supports Unchain Your Dog Month
January 29, 2021 at 19:41
January 2021 is Unchain Your Dog Month. The purpose of the month is to spread awareness about the physical and psychological damage caused by chaining. Chaining refers to the practice of tying dogs to stationary objects and leaving them outside and unattended for long periods of time.
"Chaining dogs is an inhumane practice that has detrimental effects on the health and well-being of dogs," said Adrienne Jade, owner of BarkWiki. "Many dogs are forced to live outside in extreme heat and cold year-round. BarkWiki advocates for loving and compassionate care for all types of dogs, which is why is BarkWiki is helping to spread the word about the dangers of chaining dogs."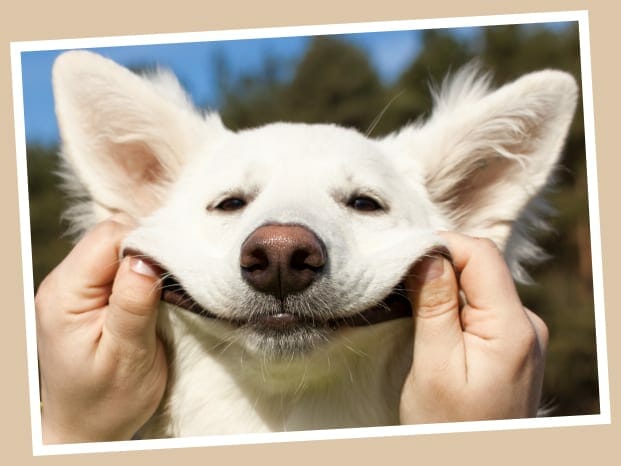 The practice of chaining dogs is illegal in many states. Anyone who is aware of a dog kept chained outside for long periods of time are encouraged to call animal control, the local humane society, the local sheriff, or People for the Ethical Treatment of Animals (PETA).
"Dogs need food, water, and shelter," said Jade. "However, they also need love, attention, companionship, and regular exercise. The practice of chaining a dog deprives them of many of the things they need to flourish, thrive, and live satisfying lives."
One of the goals of Unchain Your Dog Month is to educate pet owners about the needs of their dogs. Some reasons why dog owners may chain their dogs include: inability to control a dog's behavior, lack of a fenced yard, a landlord that does not allow dogs indoors, or being unaware of the physical and psychological dangers of chaining a dog.
Aside from being inhumane, chaining dogs is also a public safety hazard. According to the Humane Society of the United States, a dog that is chained is three times more likely to bite than an unchained dog. "Chained dogs tend to have fewer interactions with humans—leading them to be less social and more territorial," said Jade.
In addition, chained dogs are at a high risk of being attacked by other animals because they cannot move and are not able to defend themselves. "The best and safest place for a dog to live is in a home with their family," said Jade.
If a dog must spend time outdoors for extended periods of time, they must receive additional food and water. This is especially critical during the winter months when dogs must burn extra calories to keep themselves warm. Providing shelter and warm bedding is also critical. A doghouse made of wood will be better insulated than plastic or metal doghouses. In addition, straw is the best material for bedding because blankets and towels can freeze if they get wet.
Another way to help chained dogs is to work with local community leaders to enforce or create anti-tethering laws.
In addition to educating dog owners about different dog breeds and health issues, BarkWiki invites its users to share dog photos of their beloved canine companions and their dog rescue success stories. The site also sponsors regular giveaways, including one that donates $500 to the animal shelter of the winner's choosing.
###
For more information about BarkWiki, contact the company here:

BarkWiki
Adrienne Jade
(858) 215-1661
support@barkwiki.com
30729 Golden Pond Pl
Menifee CA 92584