Atlantic Coastal Welding Is Offering Building And Repair Services For Boat Gas Tanks
November 22, 2021 at 17:21
Atlantic Coastal Welding, or Speedy Tanks, has been building and repairing tanks for all boats for over 4 decades. The company's tanks are made wholly in the USA with all raw materials sourced from within the country.
The company can build and repair a wide range of tanks such as aluminum gas tanks, aluminum diesel tanks, stainless steel tanks, aluminum water tanks, aluminum holding tanks, aluminum truck tanks, aluminum boat tanks, aluminum car tanks, aluminum off-road vehicle tanks, pressure washer tanks, storage tanks, transfer tanks, day tanks, RV tanks, off-road vehicle tanks, replacement tanks, and universal tanks. The company also carries all the necessities for the proper installation of new tanks including neoprene, fuel senders, and gauges. It also offers a full selection of hoses and clamps.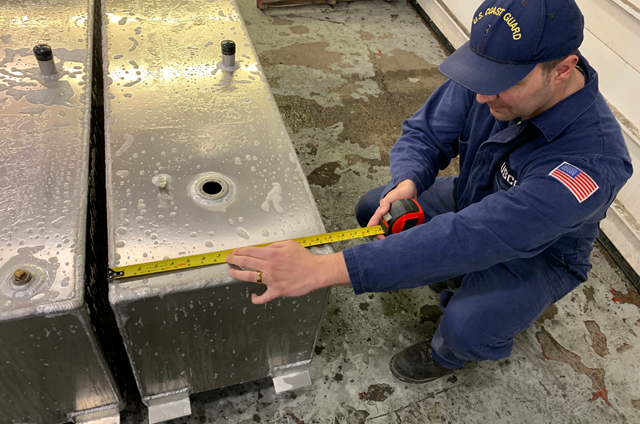 The company's gas tanks are all epoxy coated, a saltwater and chemical resistant coating that is included in the fabrication process for no extra charge. All of the company's tanks also come with an identification sticker which includes a serial number, date of manufacture, pressure testing results, volume measured in gallons, materials used, and associated material grade, as well as the company's manufacturing information for the customer to reference.
The company builds, replaces, and repairs tanks for all boats including Grady White, Mako, Boston Whaler, Sea Ray, Shamrock, Wellcraft, Bertram, Parker, Chris Craft, Bayliner, Aquasport, Angler, Scout, Silverton, and Contender just to name a few. The company's products are made to meet and exceed USCG (US Coast Guard) requirements, ensuring the customer has a product that is built with superior quality and made to last. The company also manages to deliver its high-quality products at a competitive price.
The company offers custom marine fuel tanks in a wide range of capacities and thicknesses. 1-gallon to 119-gallon tanks are built with 1/8'' or (.125) thick aluminum. 120-gallon to 199-gallon tanks are built with 3/16"' or (.190) thick aluminum. 200-gallon to 399-gallon tanks are built with 1/4'' or (.250) thick aluminum. 400-gallon and larger tanks are built with 3/8'' or (.375) thick aluminum. Most aluminum tanks are constructed from 5052-grade aluminum, which is marine-grade aluminum and is a standard for US Coast Guard crafts. All tanks are pressure tested to 5lb air.
The company offers a 5-day turnaround time on all tanks. They also offer rush delivery to clients who need their tanks within a short time frame. Its fuel tanks can be customized by shape and gallonage. Even if the customer demands an oddly shaped gas tank, the company will go out of its way to meet the customer's needs. They can craft rectangular tanks, belly tanks, v-hull tanks, port-starboard tanks, cylindrical tanks, and tapered tanks, or any other shape or configuration that the customer's project requires.
In case a customer is building a new boat and needs a gas tank that meets the EPA's new standards, the company has the cache of necessary paperwork ready that includes vent study forms. The company will also complete all fabrication drawings for the customer's approval. The necessary vent study forms can be downloaded from the company's website and can be completed and emailed to info@speedytanks.com. The company will also help its customers properly install their tanks and they even provide an article on tank installation that should help inexperienced buyers.
A spokesperson for the company talks about its services by saying, "Whether you need aluminum gas tanks or angler gas tanks or pressure washer tanks, we have all the resources to make sure that you get the perfect tank to adorn and fuel your boat. We have perfected our craftsmanship over 4 decades and our work quality is evident in the numerous glowing reviews that we have received for our work."
Readers can contact the company at the phone number 800-434-8265 or at the email address info@speedytanks.com. Potential customers can even text drawings of their requirements to the company at the phone number 609-618-1602. The company's office is located at 16 Butler Boulevard Bayville, NJ 08721.
###
For more information about Atlantic Coastal Welding, contact the company here:

Atlantic Coastal Welding
Speedytanks
800-434-8265
info@speedytanks.com
16 Butler Blvd Bayville, NJ 08721