Atlanta Music School Shares Tips on Artists Getting Music on Spotify Playlists
January 11, 2021 at 19:04
The Atlanta Institute of Music and Media has posted an article for talented music artists, sharing tips to create a Spotify playlist. The article entitled "How to Get Your Music on Spotify" states clearly that "Spotify has completely changed the way people consume their music." Emphasizing the importance of creating a playlist on Spotify, the article states that Spotify is a "driving force for bands and independent artists" with more than 4 billion users, giving the best artists the right tools to connect with an audience and unique listeners.
A Spotify playlist is an opportunity for artists to reach millions of potential new fans, with playlists garnering two-thirds of listening time on Spotify. The article lists the different types of Spotify playlists that can transform the music career of a small independent artist.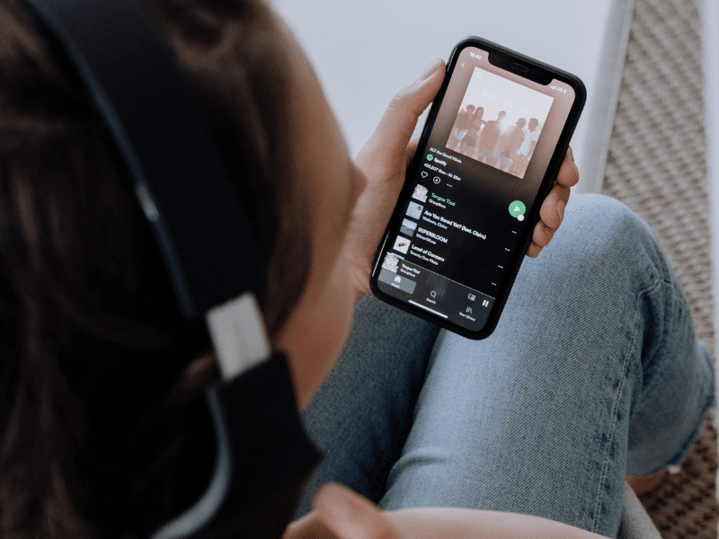 Discussing the ways to add music to Spotify playlists, the Atlanta media school asserts that getting millions of followers and credibility takes hours of work. The Spotify algorithm rewards talented music artists for their hard work and "good" music.
It all begins with signing up for Spotify for Artists and creating a verified profile. The Atlanta music institute asserts that the need to keep a track of statistics as Spotify gives access to analytics and notifications, helping an artist notice trends. "Pay attention to the nuances that get you more followers and what may have caused you to lose streams and followers. Avoid the bad, and double down on the good."
The article stresses the importance of having a current bio, avatar, and pictures and sharing details about the song while leaving no blank column. Spotify wants to see what's interesting about the music being listed, states the article. "If your song gets placed on a playlist, you'll get an email letting you know."
Another aspect of creating a successful Spotify playlist is to focus on posting the best, catchiest, and high-potential songs. The fan-favorite song should be pushed to the top.
The need to spend time on Spotify cannot be overstressed, states the Duluth music school article, saying, "Spotify likes artists who like Spotify. The more time a user spends on the platform, the more their songs are added to playlists, and then the more likely they will be recognized."
The artist should create their own playlist to promote their music, opening up more ways to share Spotify links with fans and followers. "Don't go overboard adding your music to these playlists. You want it to feel organic."
The artist, states the article, can collaborate with other independent musicians to create a few playlists together to get greater exposure. Pitching work to independent playlist owners is a good way for artists to treat their music as a product while being careful in figuring out specific playlists to target.
The article lays emphasis on keyword search and putting together some of the best fits into a spreadsheet. "Include the playlist's name, the link to it, how many followers it has, who owns it, and any contact info you can find."
AIMM's blog also shares a piece of advice on contacting Spotify the right way and developing meaningful relationships as a strategy to make the most of the platform.
Another important point of consideration is to build a strong online presence as a part of the greater music marketing plan, suggests the Atlanta school of music and media, saying, "Tell everyone on all of your social channels that you've been added to the playlist, thank (and tag) the curator and let them know how much it means to you. If you're still trying to get your first feature, don't give up. No one really blows up overnight. It takes time to hone your craft and generate a real buzz."
Spotify is a popular platform for independent artists to showcase their music to millions of listeners. It all begins with perfecting the craft and enrolling with an accredited music college in Atlanta, where artists get the opportunity to work with professionals who have done it before. The Atlanta Institute of Music and Media affords this opportunity to music enthusiasts to develop, learn, and hone their skills and work with professionals who can help them better their craft, share best insider techniques and work with top-rated music instructors.
AIMM offers music lovers a range of courses in different genres to hone their skills and take music as a successful career. Interested music students can learn more about AIMM's degrees and certificates on the Atlanta Institute of Music and Media website.
###
For more information about Atlanta Institute of Music and Media, contact the company here:

Atlanta Institute of Music and Media
Nite Driscoll
(770) 242-7717
admissions@aimm.edu
2875 Breckinridge Blvd #700,
Duluth, Georgia 30096