Atlanta Institute of Music and Media Offers Top Guitar Degree
Any guitarist looking for the best guitar school needs to discover the Atlanta Institute of Music and Media. AIMM offers all of Georgia multiple guitar programs that will elevate guitarists' skills and push their talents to the next level.
The programs that AIMM offers include the Music and Technology Associate Degree: Guitar Concentration, Performance Certificate in Guitar, and the Online Certificate in Music and Technology: Guitar Concentration.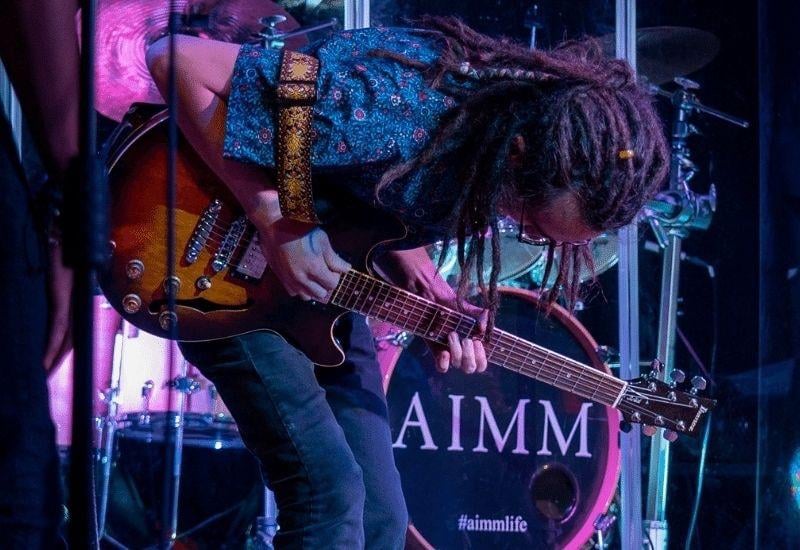 AIMM provides a hands-on, immersive music atmosphere that is fast-paced but massively beneficial to intermediate guitarists. From technical courses to music theory, everything taught at the guitar music college is directly applicable to the industry.
"Our main goal is to have AIMM alumni walk from the graduate stage to the main stage," says Nite Driscoll, president of the Atlanta Institute of Music and Media. "We want to provide the courses, lessons, and tools to help our students elevate their talents and be fully prepared for the music industry."
In terms of the Music and Technology degree, AIMM is one of the only guitar schools that blend organic instrumentation with music production techniques in a singular program. The intent is to allow guitarists' skills to blossom while teaching insider tips and techniques for recording, mixing, and mastering.
AIMM also offers a fully, 100% online guitar program for Georgia guitarists a little far from AIMM's campus.
Any guitarist that wants to enroll in one of AIMM's guitar programs can begin that process here: https://www.aimm.edu/guitar-school/ga
###
For more information about Atlanta Institute of Music and Media, contact the company here:

Atlanta Institute of Music and Media
Nite Driscoll
(770) 242-7717
admissions@aimm.edu
2875 Breckinridge Blvd #700,
Duluth, Georgia 30096