Alabama Businesses Benefit From Electronic Merchant Systems' Top Payment Processing Solutions
November 18, 2021 at 17:09
Electronic Merchant Systems (EMS) is a Cleveland-based Merchant Services Provider and is offering its payment and credit card processing services in Alabama.
EMS is searching for Alabama small business owners who want to start accepting debit and credit cards or, if cards are already accepted, update their existing merchant services. That includes standard POS systems, mobile payment processing, gift cards, loyalty programs, virtual terminals, eCommerce solutions, or whatever your business needs to thrive.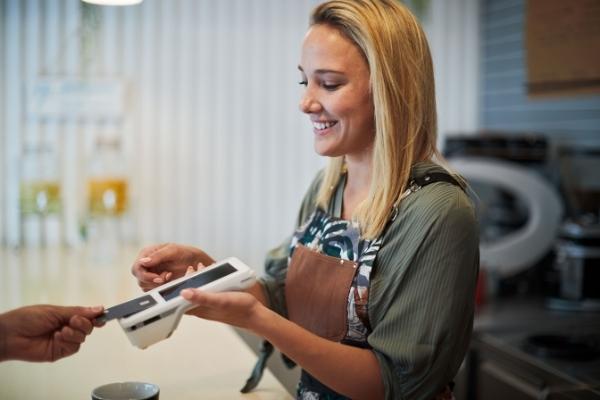 Click here to learn more about EMS' Payment Processing Solutions in Alabama: https://www.emscorporate.com/credit-card-processing/al
Electronic Merchant Systems has been assisting small business owners in maximizing cash flow and streamlining operations for over thirty years. Security is of the utmost importance for Electronic Merchant Systems. For over ten years, EMS has been a certified level 1 PCI provider.
EMS has collected over 975 Google Customer Reviews with a rating of 4.7/ 5. Here is one of the many positive reviews, written by Nadine Carmon, "I use this company for my ministry and they have been very helpful. They help me stay up with all of the compliance requirements. Being a local company, they are quick to help me with any questions I may have. In conjunction to matching their competitors rates, they provide me with free paper. These reasons, amongst many more, is the reason I have done business with them for 8 years and will stay will them as I expand my ministry to several other locations."
In addition, EMS was designated one of Retail CIO's Top 10 Most Promising Payment and Card Companies in 2019, a Top 20 Most Promising POS Solution Provider in 2020, and a Top 10 provider in CIOReview's Mobile Payment 2021.
Electronic Merchant Systems is a market-leading provider of retail point-of-sale systems. Not only can business owners accept all major credit cards like Visa, Discover, MasterCard, and American Express using EMS' MaxxPay, but they can add personalized track employee hours, issue gift cards, and set up low-quantity alerts.
For business owners that require a mobile processing solution rather than a counter-top POS system, Electronic Merchant Systems offers EMSmobile. It provides powerful mobile payment acceptance option to allow businesses to get paid on the go. EMSmobile is compatible with both iOS and Android devices. Business owners are provided a simple card reader that can connect to the business owner's device using Bluetooth. With EMSmobile, it is possible to create itemized or simple transactions, accept tips and manage cash payments, track and control inventory, and allow customers to dip, tap, or swipe credit cards.
EMS provides Total Touch POS to local restaurant owners. Total Touch is a comprehensive restaurant POS system that includes features like online/mobile ordering, open table management, and an easy-to-use interface.
Alabama businesses that require an e-commerce solution can opt for EMS' Virtual Terminal that allows customers to place their orders or pay securely on the web. EMS' Virtual Terminal is an interface that is fully integrated into a payment gateway and the user can run the gateway as if it were a credit card terminal on any computing device, including mobile devices. EMS' Virtual Terminal is browser-based, meaning that it is fully accessible through any web-enabled computing device.
Business owners that are interested in the best Alabama payment processing solutions can learn more about Electronic Merchant Systems via their website or contact them over the phone.
###
For more information about Electronic Merchant Systems, contact the company here:

Electronic Merchant Systems
(800) 726-2117
info@emscorporate.com
250 W Huron Rd #400
Cleveland, OH 44113