AIMM Shares Top 10 Tips to Become a Better Guitar Player
Atlanta Institute of Music and Media has released a new article that is centered around helping guitar players improve their skills and overall playing.
The guitar music college believes that with the right tips, techniques, and practice that any guitarist can elevate their talent. The guitar tips are for everyone, states AIMM, including seasoned guitar players who have hit a bit of a plateau along with folks who have yet to even pick up a guitar.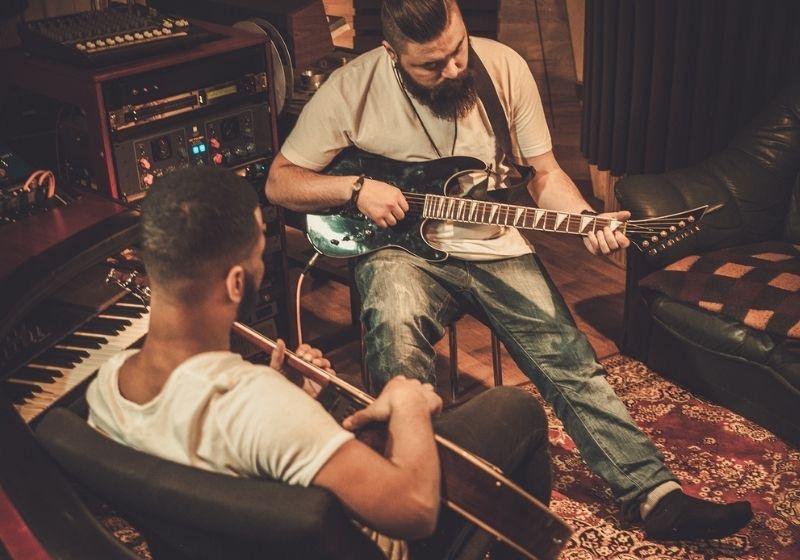 The article suggests jotting down favorite guitar techniques, riffs, solos, and dreams about their life as a guitarist. AIMM recommends picking one or two goals to focus on and breaking them down into short-term goals. This will help the budding guitarist get closer to their larger goals, states the blog post, adding that the key is to develop a purpose.
The second important tip is to harness the power of visualization to get closer to the goal. The article discusses the need to visualize each guitar string and chord to get better at the art every step of the way.
Atlanta Institute of Music and Media emphasizes the learning aspect, saying that one should not stop learning and focus on learning something every day. AIMM prides itself on its excellence in music training and stresses the need for discipline to feed one's musical instincts and add new concepts to their musical memory.
AIMM admits that practice is what makes one perfect, and guitar is no exception. In fact, the #1 music school in Atlanta advises guitar enthusiasts to master every new technique with repetition and fine-tuning.
The need to avoid bad habits cannot be stressed more. According to AIMM, bad habits can wreck one even if they are brimming with natural talent. AIMM boasts a team of professional guitar instructors, who help students distinguish bad guitar habits and avoiding them to step closer to their dream goal. Bad habits listed by AIMM include practicing too fast, ignoring music theory, practicing without a metronome, playing with too much tension, and not maintaining the guitar. AIMM has posted a previous article discussing how to maintain and clean a guitar.
Another important tip for guitar players is to video record themselves while playing. AIMM lists a few benefits of doing so, adding that objectively watching oneself perform is an opportunity to analyze one's technique and quantify progress.
Atlanta Institute of Music and Media suggests starting slow and then practicing and improving keeping time.
AIMM recommends that guitarists collaborate with other musicians or bands and schedule regular meet-ups and jam sessions to play their favorite songs and learn new ones.
This is a great learning experience, states the music article, adding that a serious guitar player should get tutorial lessons from a professional guitar teacher who has a proven track record of helping students become "great" in the art.
Last but not the least, AIMM emphasizes the need for budding guitarists to enroll in a guitar music school. A music degree or certificate from a music school can give guitar students an edge over the DIY crowd and many others. They have the advantage of gaining beneficial instruction, music theory knowledge, lifelong support, insider tips, advanced techniques, and networking opportunities to become a better guitar player.
AIMM prides itself on its multiple guitar programs, state-of-the-art recording studios, industry-leading instructors, and extensive courses for music enthusiasts to reach their potential.
AIMM also offers an online guitar program for guitarists not located in the Atlanta area. All musicians and guitarists that would like to discover more about AIMM's tips to becoming a better guitar player can view the article here: https://www.aimm.edu/blog/how-to-become-a-better-guitar-player
###
For more information about Atlanta Institute of Music and Media, contact the company here:

Atlanta Institute of Music and Media
Nite Driscoll
(770) 242-7717
admissions@aimm.edu
2875 Breckinridge Blvd #700,
Duluth, Georgia 30096