AIMM Offers Top Georgia Bass Guitar Programs
The Atlanta Institute of Music and Media is a top music college destination for bass guitar lessons. The Georgia Bass Guitar School offers various degree and certificate opportunities for bassists that are looking to take a major step forward in the music industry.
AIMM offers three music programs for bass players. This includes the Music and Technology Associate Degree: Bass Concentration, the Performance Certificate in Bass, and the Online Certificate in Music and Technology: Bass Concentration.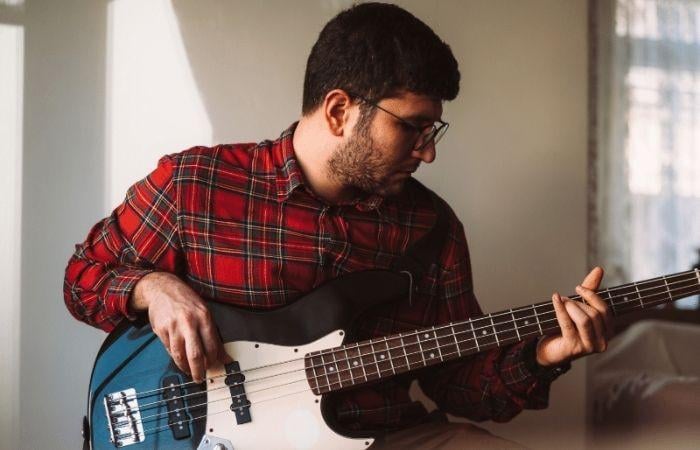 For bassists that want to master music production techniques, the Music and Technology programs are exceptionally educational. Few Bass Guitar Music Colleges combine music and technology in a single program quite like AIMM. As an AVID Pro Tools Training School, AIMM gives bassists insider tips and techniques when it comes to recording, mixing, and mastering.
For bass players not located in Georgia, AIMM also offers a fully online music certificate program.
Bassists that would rather not learn the production side of music should opt for the Performance Certificate in Bass. The curriculum is intense, hands-on, and strives to teach the top bass techniques.
The ultimate goal for AIMM is to give talented bassists the skills, education, and experience needed to succeed in the current music climate. Earning a degree or certificate is a major separating factor for musicians.
Bass guitar players in Georgia that want to turn their passion into a profitable music career can begin their enrollment at AIMM here: https://www.aimm.edu/bass-school/ga.
###
For more information about Atlanta Institute of Music and Media, contact the company here:

Atlanta Institute of Music and Media
Nite Driscoll
(770) 242-7717
admissions@aimm.edu
2875 Breckinridge Blvd #700,
Duluth, Georgia 30096