AIMM Invites Musicians, Producers, and Engineers to its Open House on August 21st
Atlanta Institute of Music and Media invites prospective students to attend its next Open House Event on August 21st at 12 pm! Musicians, engineers, and producers keen on gaining first-hand experience in an immersive music atmosphere should not miss out on the opportunity to register for the Open House.
Open Houses are a free and exciting event for students to get deeper insights into learning what AIMMLife is all about. A live performance will kick-start the Open House. The performance will transition into sample classes to give students a peek into the many programs and courses AIMM offers, such as instrument-based courses, audio production, studio performance, and surround mixing.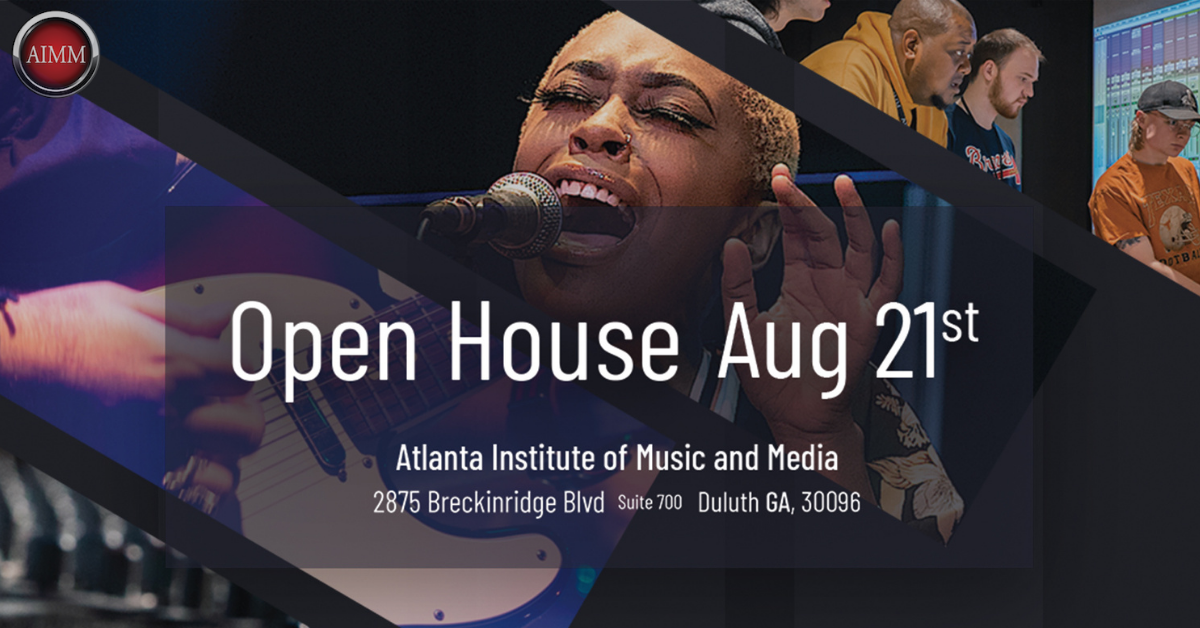 The Atlanta Institute of Music and Media is dedicated to providing music education for talented, inspired, and passionate students. One of the top draws of this music college is its combination of organic instrumentation with music production techniques in a singular program.
The Music and Technology Associate Degree allows students to choose either guitar, vocals, drums, keyboard, or bass as an instrument concentration and pairs that with extensive knowledge of recording, mixing, and master music.
AIMM also offers a Music Production and Audio for Media Associate Degree for engineering students that want to learn how to produce original music like the pros.
In addition, AIMM also provides an Online Music Certificate for students outside of the Atlanta region.
The music school emphasizes that one of the best ways to separate oneself as an artist and ensure successful employment in the music industry is by attending an accredited music college like AIMM and earning a valuable music education.
The first step is attending AIMM's Open House on August 21st. To reserve a spot for free, please visit the website listed here: https://www.aimm.edu/openhouse
###
For more information about Atlanta Institute of Music and Media, contact the company here:

Atlanta Institute of Music and Media
Nite Driscoll
(770) 242-7717
admissions@aimm.edu
2875 Breckinridge Blvd #700,
Duluth, Georgia 30096