Abreu Movers NYC Updates Commercial Moving Service in New York
November 15, 2021 at 17:42
Abreu Movers NYC recently launched its newest commercial moving service. The company proudly announces that this service provides the same first-rate moving experience as all of Abreu Movers NYC's other services.
Commercial movers of Abreu Movers NYC are excited about this new service. Commercial moving can be complicated, especially in large metropolitan areas with high-rise buildings and smaller elevators. "This is a fantastic opportunity for us," commented Manuel Rojas, one commercial mover at Abreu Movers NYC. "I love how it's still all about the customers."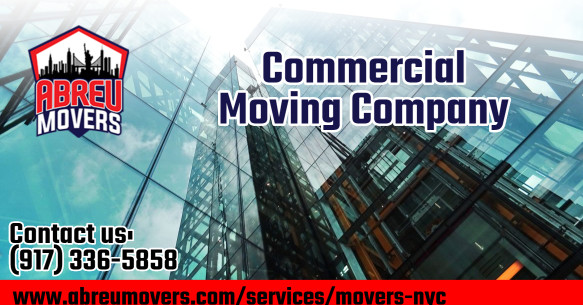 "We want to allow our customers to enjoy a great move at an affordable price," said Rojas. "As always, we will be there for you every step of the way."
The new commercial moving services are priced competitively. This new service is excellent news for Abreu Movers NYC's existing customers, who can now enjoy the same quality of service at an even more affordable price.
After years in business, Abreu Movers NYC knows the best way to keep prices at range and maintain an incredible moving experience is by keeping overhead low and having a dedicated team. Abreu Movers NYC's team of movers is constantly gaining knowledge and developing new skills, making them well-equipped for an array of different moves.
The team knows that their competitive pricing and commitment to hard work will generate repeat business and referrals from delighted customers.
Abreu Movers NYC's commercial movers have helped countless companies in New York City relocating. They are proud to offer commercial moving services to businesses of all sizes, from small start-ups to multinational corporations.
Business owners that plan on relocating are free to contact via their website or phone number for a free estimate. The company looks forward to helping relocate companies throughout New York in the future.
###
For more information about Abreu Movers NYC, contact the company here:

Abreu Movers NYC
Abreu Movers NYC
(917) 336-5858
info@abreumovers.com
244 5th Ave a295, New York, NY 10001