A Better Living Home Care Is Providing Caregivers For Seniors In Sacramento, CA
February 18, 2022 at 00:16
A Better Living Home Care Sacramento has over 20 years of experience providing caregivers for seniors throughout the Sacramento area. The home care agency specializes in providing caregivers for services such as 24-hour care, hourly care, short visits, Alzheimer's and dementia home care, Parkinson's disease home care, stroke survivor care, and hospice home care.
A CDC (Centers for Disease Control and Prevention) survey from 2018 found that 22.3% of adults reported providing care or assistance to a friend or family member in the past 30 days. This is not surprising as 90% of all seniors say that they want to live at home and "age in place". Seniors want to feel at ease within the walls that they have called home for many decades in the close proximity of those they have raised and relied on for emotional support all their lives. Seniors don't want to spend their golden years in a clinical and dispassionate environment being monitored by attendants who just treat it as a job and may not care for them on a personal level. That is why family members also feel obligated to provide as much help as they can to ensure their loved ones are taken care of and given as much affection and attention as possible in their final days.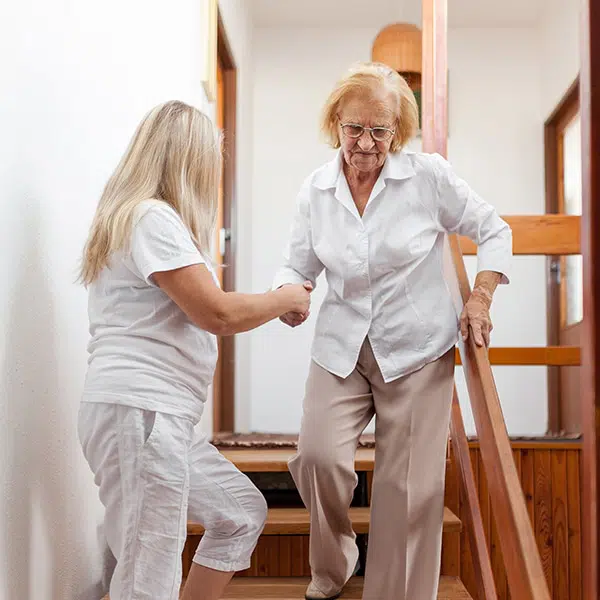 However, with the ever-increasing demands of the workforce and other familial duties, family members can feel overwhelmed with the amount of work it takes to take care of their seniors on a day-to-day basis. This is why they turn to home care agencies that can provide trained professionals to care for those with special needs in their households. A Better Living Home Care Agency has been providing those exact services to seniors and other special-needs individuals in Northern California since 2001.
As a full-service home care agency, the team at A Better Living Home Care provides 24/7 support and assistance to those in need of trusted, vetted, safe, affordable, and qualified in-home caregivers. The company's 24/7 personal customer service has been lauded in many of the testimonials that it has received over the years and it showcases on its website. The home care agency leverages its large registry of caregivers to find those who are perfectly suited to meet all of its clients' needs. In case a caregiver is ill or unable to work, the company will immediately find another equally qualified professional based on the client's specific requirements. The agency does not have a minimum service requirement, enabling clients to pay for exactly the level of service they need, saving money in the long term.
A spokesperson for the company talks about its referral process by saying, "If you are looking for a referral to a qualified home care professional in Northern California, contact us and we will begin a simple 4-step referral process that starts with a consultation with you to determine the level of care you require and the kind of lifestyle that you are trying to maintain. We will then review our large registry of qualified professionals to find the right match for you. We then refer you to the compatible caregivers who meet the requirements that you've given us. Finally, in case you need more help or the caregiver is unavailable for some days, we will work with you to find a temporary replacement as soon as possible."
A Better Living Home Care Agency was started by Jay Bloodsworth, MA, MBA, with over 25 years of experience as a health care executive. He is a leader in in-home care and past president and a board member of a statewide home care agency association. He frequently speaks on senior issues and has testified before legislative committees. His career experience includes hospital administration, physician practice management, chronic disease management, transitional care, and home care.
Readers looking for senior home care in Sacramento can contact A Better Living Home Care at the phone number (916) 361-3000 or at the email address jay@blhc.org. The home care agency serves Sacramento, Carmichael, Davis, Roseville, Elk Grove, Fair Oaks, Lincoln, Granite Bay, Rancho Cordova, Folsom, and surrounding communities.
###
For more information about A Better Living Home Care Agency, contact the company here:

A Better Living Home Care Agency
Jay Bloodsworth
(916) 361-3000
info@blhc.org
591 Watt Ave #240
Sacramento, CA 95864