101 Things To Do Mag Highlights Exciting Activities in Hilton Head Island
September 07, 2021 at 22:40
August 2021, Hilton Head Island, SC – Biannual magazine, 101 Things To Do, highlights a varied list of activities while visiting Hilton Head Island. The free visitor magazine published both online and in print offers 101 options to enjoy while visiting the historic Hilton Head Island.
With the long list of Hilton Head Island Things To Do, there is indeed an activity for each type of traveler. Those who want to enjoy the waters of the island can enjoy Hilton Head Island Sailing. This includes a two-hour dolphin watch nature tours, spectacular sunset sails, and fireworks cruises during the summer. Guests can see dolphins up close and observe the wildlife and nature abounding in the Hilton Head waters.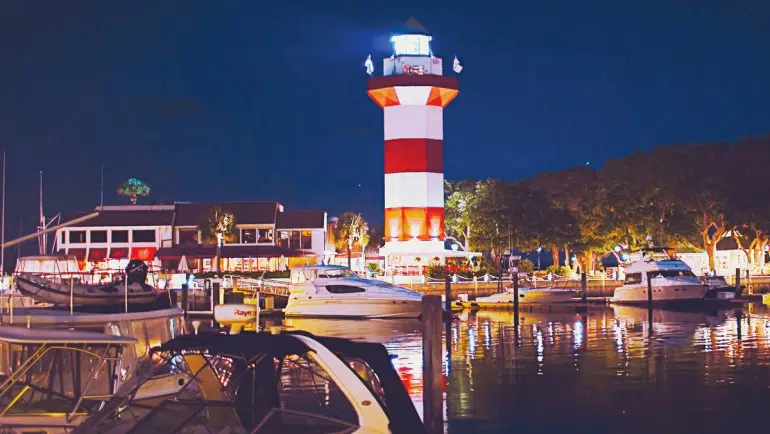 Another company offering water activities listed by 101 Things To Do Magazine is Bluewater Adventure HHI. Visitors can enjoy professionally guided sightseeing and dolphin nature tours aboard two-seater catamarans. They also offer jet ski rentals and the pedal-powered cycle boat pub. It is a 36-foot 20-passenger custom-built pontoon boat powered by the customers from their cycle seats that surround a bar area.
Aside from water activities, 101 Things To Do Magazine also listed numerous inland activities. One Hilton Head location to explore is the Stoney-Baynard Ruins. The ruins tell a colorful legend of Hilton Head Island's Stoney and Baynard families. It is also on the National Register of Historic Sites. Those who want to dig deeper into Hilton Head Island's history can also visit the Heritage Library, devoted to the study and preservation of national and ancestral history.
Meanwhile, those who want to see Hilton Head Island from a different perspective can also climb the Lighthouse. This red and white striped lighthouse became a landmark and international symbol of Hilton Head Island. The Lighthouse is located at the Harbour Town Yacht Basin. To reach the top, visitors have to climb 114 steps which is an added experience to the trip. The Lighthouse also houses a museum that displays a valuable collection of 19th Century and Civil War-era photographs and artifacts.
Those who want to go higher can go up in the air with parasailing. Sky Pirate Parasail offers parasailing and other water activities.
To check the complete list of activities to do in Hilton Head and other areas in SC, visit their website at https://101thingshiltonhead.com/. Through their website, anyone can also request a copy of the magazine. Meanwhile, besides Hilton Head Island, 101 Things To Do also offers lists of activities from Beaufort, Bluffton, Charleston, Daufuskie Island, SC, and Savannah, Georgia. In addition to Hilton Head, we also publish visitor magazines in California, Oregon, Hawaii, Arizona, and the Outer Banks of North Carolina.
Interested parties may contact 101 Things To Do in their Hilton Head Island office at (843) 682-3205. They also have a California Headquarters located at 2383 Myrtle Ave Eureka, CA.
###
For more information about 101 Things To Do, contact the company here:

101 Things To Do
(707) 443-1234
101thingstodohiltonhead@gmail.com
12 Margarita Ct, Hilton Head Island, SC 29926, United States